Name:
Sarah Stone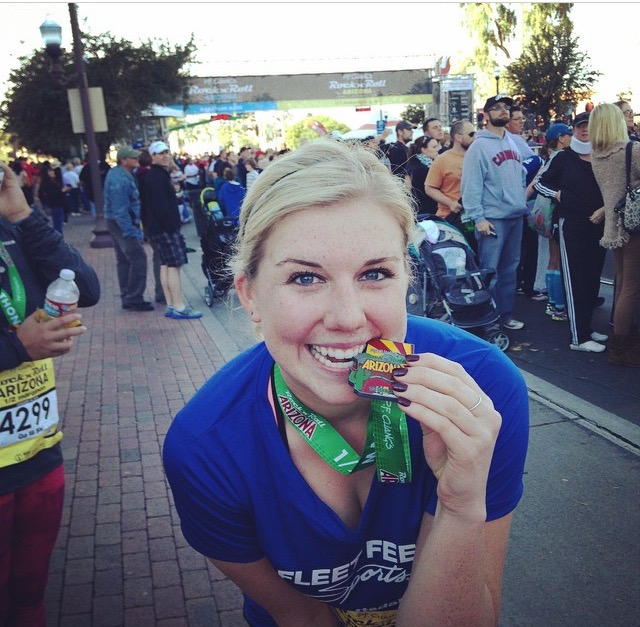 Age:
22
City of Residence:
Phoenix
Local Fleet Feet Sports: Fleet Feet Sports Scottsdale
Previous Running Experience:
Completed 5ks and a half marathon
Training For:
Portland Marathon
Fleet Feet Sports Training Group Participation:
I participate in the long distance training groups offered at Fleet Feet Scottsdale
What inspired you to run a marathon?
My friends Debbie and Craig Mason and Todd Thibault encouraged me
and said they'd run with me and that it would give me discipline.
What are you looking forward to the most?
Finishing!
What are you least looking forward to?
Potential Injuries