The challenge of taking a race photo
The good, the bad and the chafing
There's so much to think about on race day that it seems frivolous to worry about how you look in a race photo. But those pictures are a keepsake of an important moment in a runner's life. Here are some inspiring race photos from Fleet Feet Scottsdale to help you to figure out what and what not to do when your big moment comes.
Let's start with the good photos.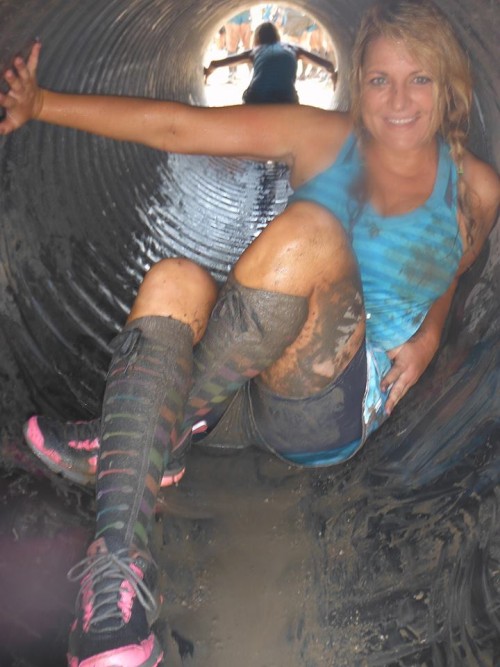 Pictured here is Fleet Feet Scottsdale runner Julie. Except for the fact that Julie is clearly covered in mud in this mid race photo, she took the necessary nanosecond to slap a pretty smile on her mud covered face. The blue of her running attire really sets off her eyes and distracts the viewer from thinking about how badly she could use a shower. Is there mud in areas that we won't talk about? Probably. But you'd never know it from this great photo.
Here's a photo that I love because it was taken at the finish of Girls On The Run.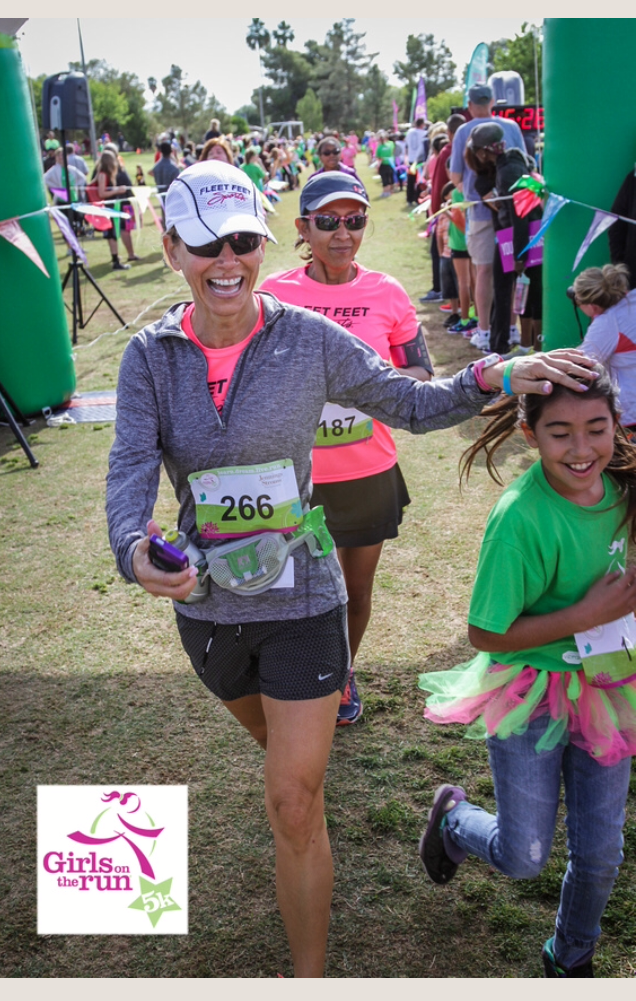 In this photo, you can see the joy on the young girl's face as she accomplishes her first 5K. The running buddy (well, that's me) is beaming like a proud momma even though I'd only met this wonderful child approximately 45 minutes earlier. There's a back story to this photo in that we did this 5k in some kid created intervals. We would sprint or jog when she wanted to, pick up shells along the water when she wanted to, stop to "tie" our shoes when she wanted a breath, play Selena Gomez and Taylor Swift over and over on my IPOD when she wanted to and then for the last quarter mile, this little imp decided we were going to sprint it in. She took off like a shot and I was left in the dust. I caught up with her right at the finish so some of the pride on my face is clearly my own…at my age, catching up to a sprinting 8 year old is no small feat.
Let's move on to a more unfortunate photo…Introducing the most common race day photo which I affectionately refer to as the "I don't care about your timing chip, unless I start my watch, this race will not exist"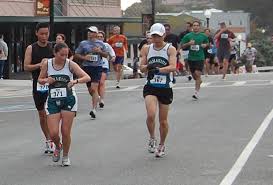 Here's my tip on this…it's unavoidable. Runners are weird. Just embrace it.
Speaking of weird, here's my favorite photo of Fleet Feet Scottsdale runner, Todd.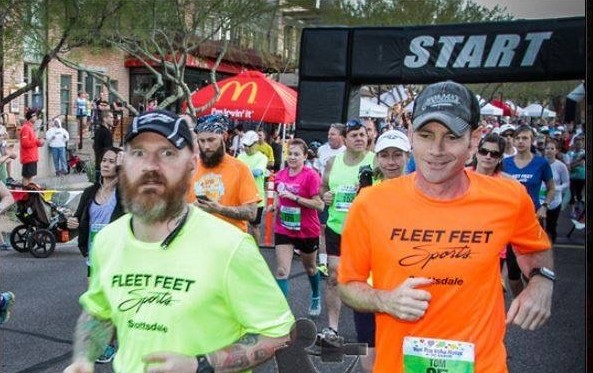 I call this one, "Todd-Squatch" because in this photo, Todd wears the same expression that big foot wore when he was caught striding through the woods. I'll let you in on a little secret; Todd's a pretty funny guy and he set out that day to create an epically bad race photo. I think he nailed it.
Let's go back to another great photo. Here we have our store manager, Brian, running the first and fastest 5k of his life.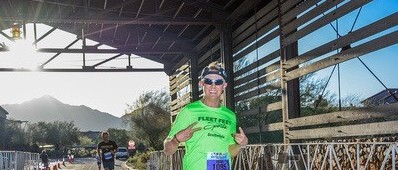 Flashing double peace signs, this Maine bred guy loves smiling, running and long hikes in the desert. Sorry ladies, he's taken.
 Here's Julie again with her signature "howdy-cam" move.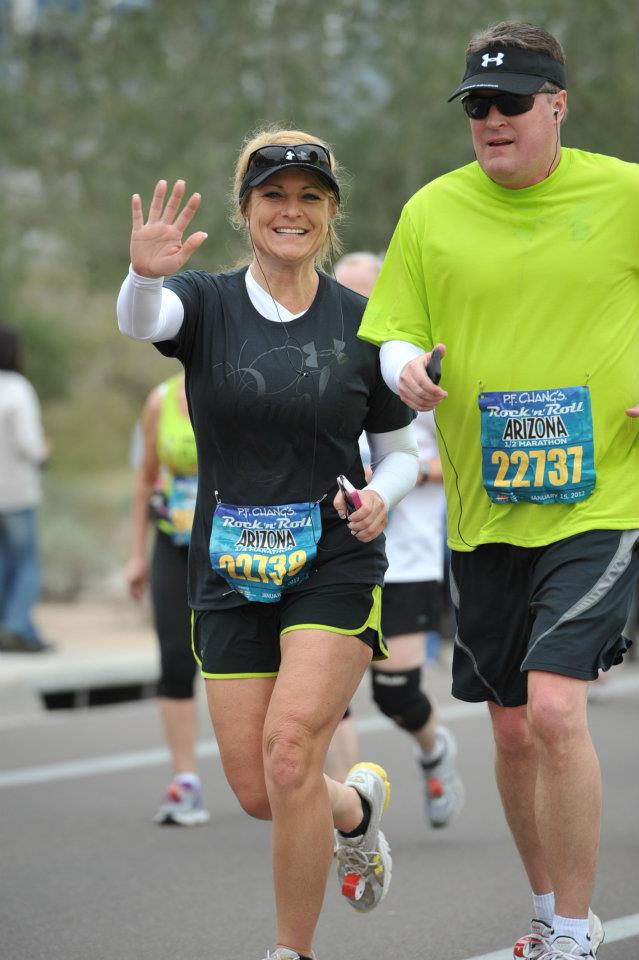 This is like mile eleven of the Rock and Roll half marathon. Julie looks like she's up for eleven more. Her husband Brian, not so much.
As the title of this article suggested, we've covered the good and the bad, but what about the chafing?
When I googled chafing pictures, they were just too gross to include in this post. So I've decided to simply offer solutions that are available in our store.
We have body glide that makes adjacent parts slide…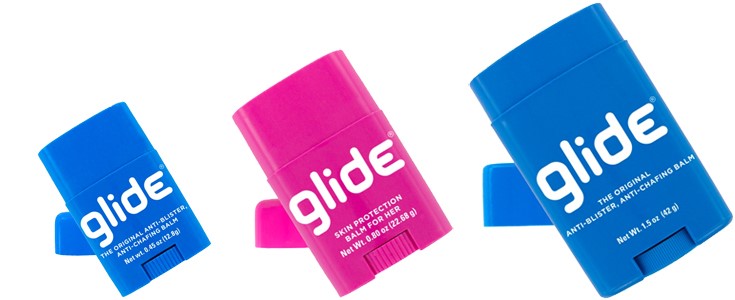 And we have nipple covers. You're welcome for that visual; hopefully you're not reading this while eating.
As we get more great and not so great photos, we will post them from time to time. Feel free to send them to me at Linda@FleetFeetScottsdale.com