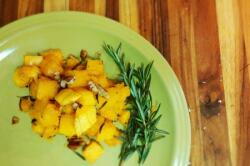 Do you want to eat healthier but you don't want to sacrifice flavor? Sure, you do! No one wants to eat a dish that tastes like sawdust; although we believe that Sarah Sawin could find a way to make sawdust tasty.
Sarah is a member of the extended Fleet Feet Scottsdale family and a fantastic, fit girl. She recently moved to the desert from Maine and has not only transformed her life but her body from the inside out. She's an avid runner and often out runs everyone on the trails at Gateway. Occasionally, we will share her awesome recipes, as well as other recipes from some of our other friends of Fleet Feet Scottsdale.
Click here to check out this week's healthy dishes from the desert!