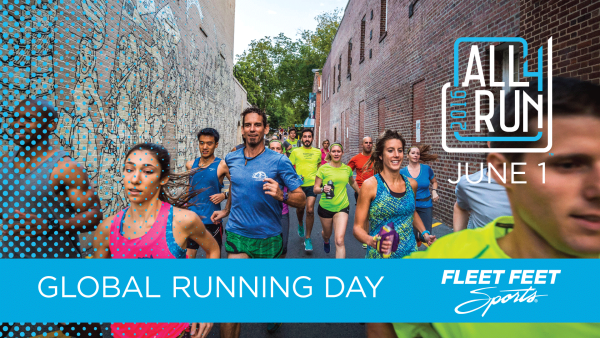 Celebrate Global Running Day with Fleet Feet Scottsdale's All4Run event.  June 1, 2016 marks 40 years of Fleet Feet Sports doing good for local running communities and we want to celebrate that!
Join us for a "different" type of run.  We'll be having a scavenger run and selfie contest! Pick your distance (2 mi, 3mi, 4mi) and see how many fun items, sceneries, and locations along the route you can find; then post it to Instagram! The list of scavenger run items will NOT be released until 5:55pm on June 1st.
When posting pictures to Instagram make sure to tag @fleetfeetscottsdale and #All4Run. All pictures need to be posted by 6:55pm and runners should be back to the store by 7pm.  This is how we'll keep track of the winners. 
Commemorative t-shirts will be available and are included in your $10 registration fee.  If you would like to attend the event but prefer not to receive a t-shirt, you can use the promo code NOSHIRT to register.
Let's keep Scottsdale running!