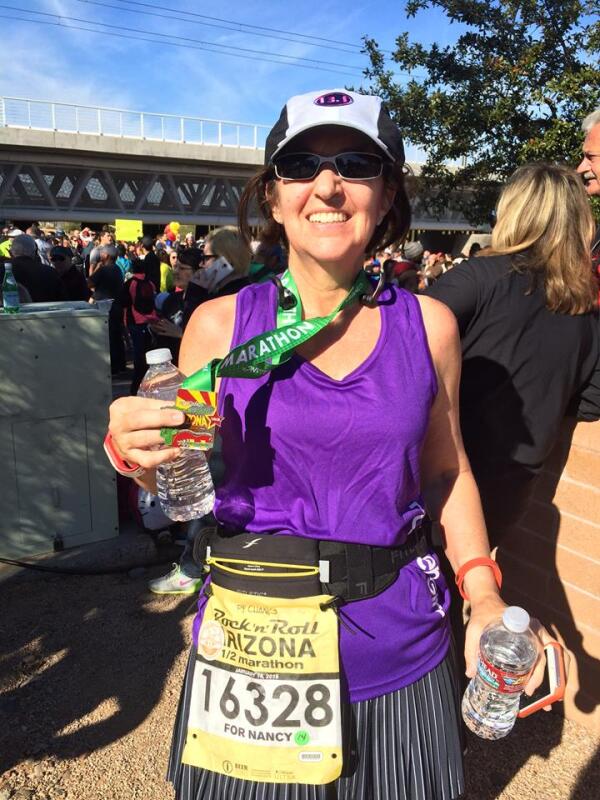 I have always liked to exercise in one form or another, but I never liked running.  In high school, I avoided it any way that I could.
One of my best friends, who is a personal trainer, tried to talk me into running with her.  "Just try it," she said, "maybe you will like it and want to do a race."  Nope.  No way.  I told her, "You will never get me to run -- I hate running."
She tried and tried to persuade me to run, with no success.
In 2013, I had to have foot surgery, which was more painful than I had imagined and recovery was slow; I gained some weight and felt sluggish.  Finally, after being cleared, I wanted to get back into some type of exercise.  I was walking my dog and thought, maybe I will jog a little bit -- and a little bit was about all I could do.
I called my friend back -- you know, the personal trainer -- and said that I was ready to try and run.  My goal was to run a 5K, but I honestly did not think I could do it.  She directed me to start with getting my feet evaluated and get a good pair of running shoes, which I did.  She further coached me into starting slow, what to do and not do, and was my biggest supporter.  
Three months later, at 55 years old, I ran my first 5K!  I was so nervous, but it was actually fun, and I soon became addicted to running and races.  To date, I have run over 15 5Ks, several 10Ks, a 12K, two half-marathons, and one virtual half-marathon.  I strive to run three times a week.  I love running!  Some days my runs are just so-so, and others are great, but in either instance, I am always glad I laced up and went for a run!
Doreen Sutton