Join the tens of thousands of people who challenge themselves every year to the fastest growing distance race in the country – the half marathon. This terrific 13.1 mile distance is challenging and yet achievable. Our programs target new and intermediate runners and walk/runners. We have an exceptional coaching staff to lead you in your training. We will be supporting brand new or experienced participants with a walk/run training schedule if desired as well as beginner, intermediate and advanced runners with a run schedule to prepare you to meet your half marathon goals! 
Note for Beginners:
We have created a training plan that will include walking and running to prepare you for your 13.1 mile journey on race day. We will require a 15 minute mile during our training runs to help you make time cut offs at the One America 500 Mini Marathon in Indianapolis.  A comprehensive list of available Spring Half Marathon races will be available at the sign up meeting.
Note for Intermediate and Advanced Runners:
Pace groups, speed work, and specific training plans will enable anyone who can currently run 3 miles to finish their first half marathon or improve over previous performances. 
Program starts Saturday, February 8th in Schererville.  An informational meeting will be held on Saturday, February 1st at 10am at Fleet Feet Schererville.  Sign up now to reserve your spot! 
Group Runs
Group runs will be on Saturday mornings at 7am and on Tuesday evenings at 6:15pm. 
Attending both training days is not mandatory, but encouraged. Saturday group runs will be geared toward endurance with longer runs and Tuesday will be geared more toward pace, with shorter, interval type running and hill work. Group runs will meet at Fleet Feet Sports on Saturdays at 7am and at a local outdoor track or Lake Hills Subdivision on Tuesdays at 6:15pm (as per training schedule).
Program Includes: 12-13 week training schedule, participant only - in store merchandise discounts, on-site coaching from certified coaches, 2 weekly coached group runs, team support and encouragement, team shirt, educational clinics, free injury screenings, post run refreshments, emailed advice and support by coaches and a post race celebration at a local restaurant.
For more information, please email paul@fleetfeetschererville.com
Program is sponsored by Motus Integrative Health, and  Athletico Physical Therapy.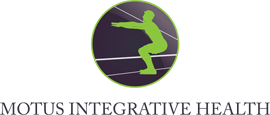 Spring Half Marathon Training More Info »
Program Start: Saturday, February 8th at 7 AM
Program Schedule: Coached group runs will meet Tuesday evenings at 6:15 PM and Saturday mornings at 7 AM
Program Fee: $115 Early Bird Pricing through February 1st - $125 Registration fee applies after February 1st