This is a 10-week program designed to help participants cross the finish line of their first 5K event.  This is a coach-led program that offers two-weekly group workouts.  The cost of the program is $115 through Thursday, August 31st.  After August 31st regular price of $125 applies.  This program includes:
A full 10-week training schedule from your coach

2 weekly group running/walking workouts

access to our private Facebook group


A FREE Technical T-Shirt

Special participant only merchandise discounts at Fleet Feet Schererville

Special prizes for perfect attendance

Free extended educational clinics on topics such as; self defense, foam rolling, partner stretching, nutrition, etc... (clinic offerings vary from program to program)


Pre-run Mini Educational clinics on topics such as proper nutrition, choosing the right gear, and injury prevention

Weekly emailed advice from your Coach


The motivation, support, guidance and advice from your coach, a team of mentors and the Fleet Feet staff

Free injury screenings from Athletico Physical Therapy & Motus Integrative Health

Post run snacks after your Saturday morning group run

Paid entry into the Pumpkin Plod 5K goal race on Saturday, November 28th.


Most importantly, you will have the camaraderie of others just like you!

We offer a Walk, Run/Walk and Run option to 
On Saturday, August 31 at Noon there will be a sign up/informational meeting that we encourage you to attend. You will meet your coaches and other participants and learn about the details of the program. Come out even if you want to learn more but are not signed up!
We can't wait to train with you!  REGISTER HERE
No Boundaries is a beginner level  training program designed for folks who are currently inactive, who are new to running or walking or who are working to get back into running/walking condition.  This is a nationally organized and recognized program that is sponsored by ASICS and Balega and offered at Fleet Feet Sports stores across the country.  Thousands of runners and walkers across the country have trained to complete their first 5K event through this program.  We are proud that hundreds of these folks are from our Fleet Feet Schererville program!
No Boundaries is a year-round program that we offer at Fleet Feet Sports and you can participate in one session or several sessions!  We have many people who come back for several sessions, or "graduate" on to some of our other program offerings!    
Program starts on Saturday, September 21st at 9 AM

Group Run Information:
The training group runs will be held on Saturday mornings at 9 AM and on Thursday evenings at 6:15 PM at Fleet Feet - Schererville.

For more information, please call 219-864-1000. Program sponsored by ASICS,  BALEGA, Athletico Physical Therapy and Motus Integrative Health .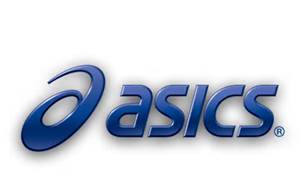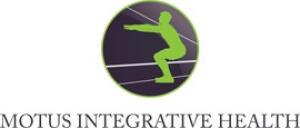 Fall No Boundaries 5K Training More Info »
Program Start: Saturday, September 21st at 9 AM
Program Schedule: Coached Group Runs will meet on Saturdays at 9 AM and Thursdays at 6:15 PM
Program Fee: $115 early bird pricing available through Saturday, August 31st $125 regular price available after August 31st *Includes race registration