At Fleet Feet, we know we have the best customers out there! To match that, we have an awesome group of people working at Fleet Feet ready to help you reach your moving goals.
Here's a little bit about our Fleet Feet Team...
Store Leadership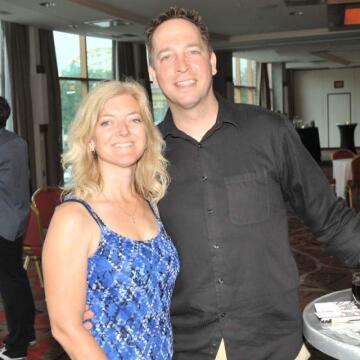 David & Hollie Eenigenburg - Owners
Dave and Hollie opened Fleet Feet Schererville 14 years ago with the goal of making North West Indiana a healthier and more active place. Dave has a background in serving the Schererville community through other businesses like Aqua-Tots Swim School and Trek Bike Store. He is also the sitting Vice-Chairman for the Town of Schererville Safety Board. Whether it's through staffing the town's Police and Fire Departments, teaching kids the important skills of swimming, or showing the benefits of running to the whole region, Dave has a heart of servant leadership and does what he can to inspire the leader in everyone around him! Hollie is a homeschool tutor who also handles the CFO and accounting positions at Fleet Feet in addition to raising three young leaders at home! Together Dave and Hollie started a company that has changed the lives of tens of thousands of people for the better and made Schererville and the surrounding area a healthier place!
Favorite Shoe: Topo Fli-Lyte
Tristan Buder - General Manager
Since starting with Fleet Feet in 2019, Tristan evolved from a part-timer with an after school job into the leader of team Fleet Feet while in High School. He loves learning more about business, and strives to inspire everyone he meets to reach their health and life goals. Outside of work, Tristan loves running, biking, and spending time with his parents and four siblings. He was homeschooled nearly his entire life which taught him that one on one assistiance can go a long way! This is a reason why his staff will put so much effort into personal connections with customers!
Favorite Shoe: Mizuno Wave Rider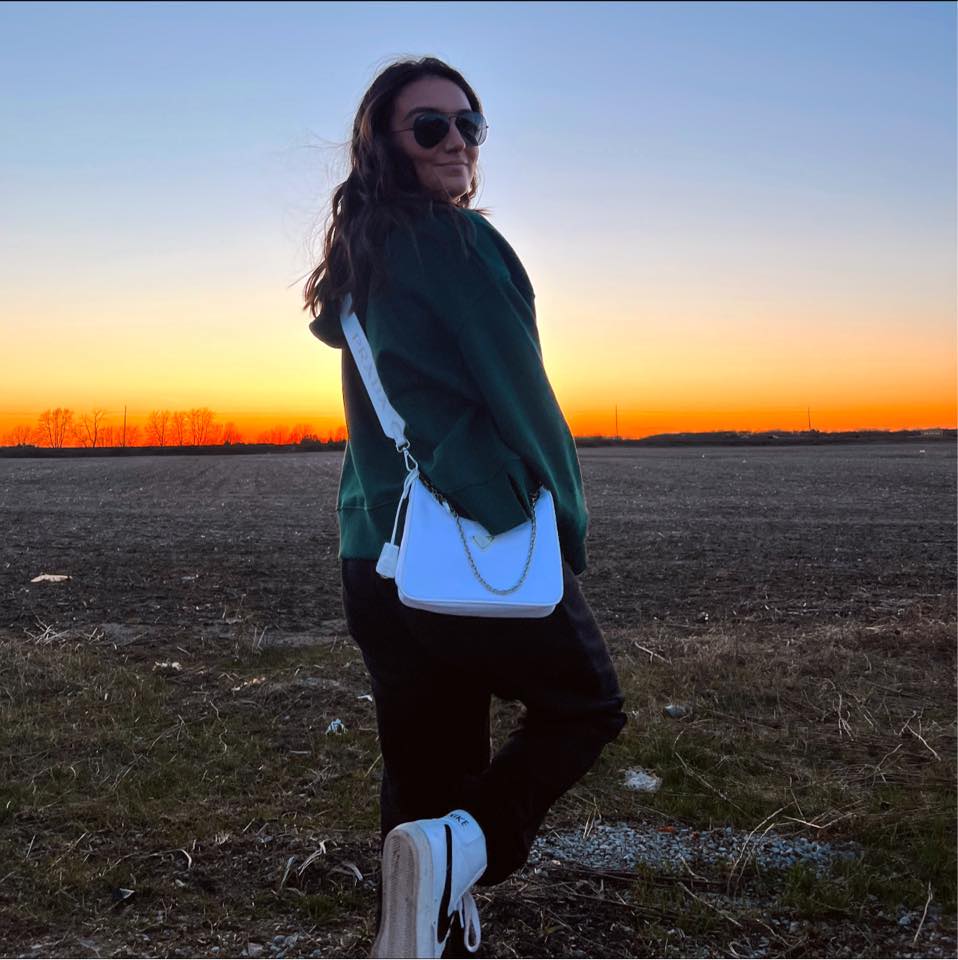 Kiely Garza - Footwear Buyer
Kiely handles the difficult job of choosing and ordering all the shoes for Fleet Feet Schererville (Being a "shoe store", that's a pretty important job). She's super energetic and loves taking on new things! She loves trips to warmer weather when she's away from work, and you'll often find her tanning, gaming, or hanging out with her work bestie Brooke! Her favorite restaurant in Buffalo Wild Wings in case you were curious.
Favorite Shoe: On Cloudrunner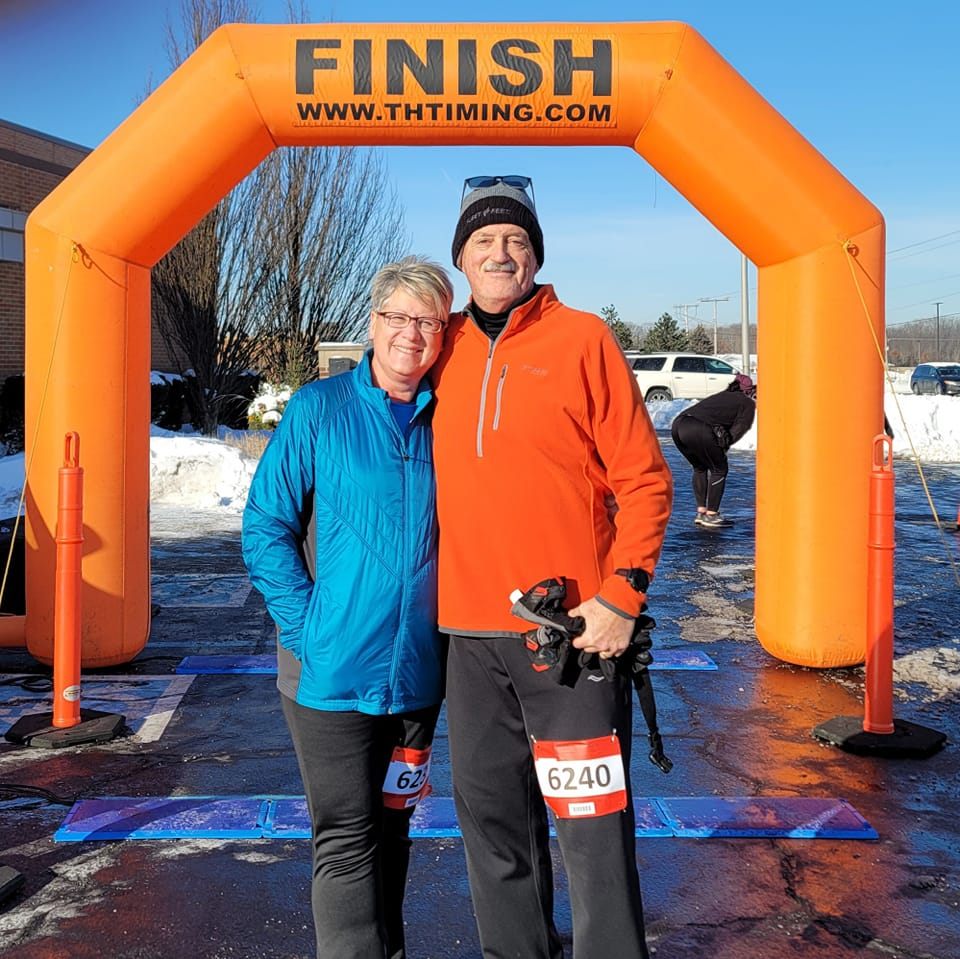 Mark Lang - Training Programs Director
Mark has been a part of Fleet Feet's running community about as long as anyone, and uses that community knowledge to better our Training Programs every year! From planning goal races to finding new runners to supplying the post-run bagels and coffee every Saturday morning, Mark is on point and ready to make the runner's experience at Fleet Feet the best it can be! He also loves boating, photography, and traveling with his wife Kathy.
Favorite Shoe: Brooks Adrenaline
Outstanding Outfitters
Debbie Parks
Debbie has been running in Fleet Feet's Training Programs for several years, and joined the Fleet Feet team in 2017. She has a wonderful family of four. Both on and off the salesfloor, Deb has a heart for helping people in need. In the store she will go overtime making sure every customer is heard and gets the right products. Away from work, she has enjoyed mission trips to both Ukraine and Guyana.
Favorite Shoe: Hoka Cavu
Teshome Vander Wall
Despite being one of the youngest staff members, Teshome looks and sounds mature beyond his years. Currently in High School, he enjoys reading, being active, and jamming on the guitar and piano. He has some time-consuming duties in the stock room in addition to helong customers so he's able to learn all angles of how a business fuctions. He's also an accomplished long distance runner, having completed a Half Marathon in sub-zero weather!
Favorite Shoe: Saucony Endorphin Speed
Brianna Humber
Bri has a talent for balancing a million things at once... and doing it with a big smile! Finishing up High School this year, she also puts in hours at Fleet Feet, plays volleyball, volunteers at a local youth group, and runs the occasional 5K. She's interested in learning about physical therapy post High School and is using her time at Fleet Feet to learn more about the body, the benefits of being active, and of course good customer service.
Favorite Shoe: Karhu Ikoni
Iris Pace
Iris can bring a smile to anyone's face on any day! Filled with excitment, Iris will spend however much time is needed to make sure our customers leave with the right gear and a great experience. She has been running with Fleet Feet for over a decade and has developed some of her strongest friendships through the power of running together!
Favorite Shoe: Brooks Adrenaline
Logan Russell
Logan came to Fleet Feet as a collegiate runner for a "running themed" job. He's since turned into a natural business leader excelling at customer service and learning about the ins and outs of how a company runs. On top of helping customers, he handles some back-room responsibilities that take alot of energy and time but he does them with a smile! Logan has plans to graduate from PNW with a degree in Marketing and continue working in the business field.
Favorite Shoe: Karhu Fusion
Brooke Sajda
Brooke is our Inventory Manager, overseeing our stock levels and accuracy. She loves working, especially when it's with her best friend Kiely. She's a gifted swimmer and enjoys competing at school during the Winter. Brooke is also the funniest person you'll meet and can make anyone on the team laugh no matter the day they're having. She's a joy to be around and works hard to make our customers happy!
Favorite Shoe: Diadora Atomo
Moriah Black
The newest member of the Fleet Feet family, Moriah is also the youngest on the team. Although new to the position, she is catching on quick and prepping for her first busy season at the store. In her spare time Moriah enjoys all kinds of music and hanging out with her friends!
Favorite Shoe: Altra Torin