At Fleet Feet, we know we have the best customers out there! To match that, we have an awesome group of people working at Fleet Feet ready to help you reach your moving goals.
Here's a little bit about our Fleet Feet Team...
Store Leadership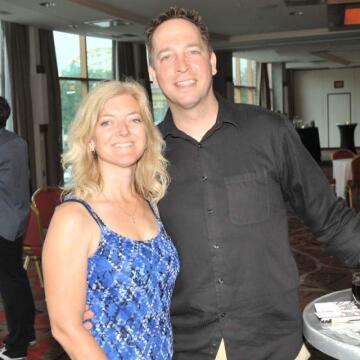 David & Hollie Eenigenburg - Owners
Dave and Hollie opened Fleet Feet Schererville 15 years ago with the goal of making North West Indiana a healthier and more active place. Dave has a background in serving the Schererville community through other businesses like Aqua-Tots Swim School and Trek Bike Store. He is also the sitting Vice-Chairman for the Town of Schererville Safety Board. Whether it's through staffing the town's Police and Fire Departments, teaching kids the important skills of swimming, or showing the benefits of running to the whole region, Dave has a heart of servant leadership and does what he can to inspire the leader in everyone around him! Hollie is a homeschool tutor who also handles the CFO and accounting positions at Fleet Feet in addition to raising three young leaders at home! Together Dave and Hollie started a company that has changed the lives of tens of thousands of people for the better and made Schererville and the surrounding area a healthier place!
Favorite Shoe: Topo Fli-Lyte
Tristan Buder - General Manager
Since starting with Fleet Feet in 2019, Tristan evolved from a part-timer with an after school job into the leader of team Fleet Feet while in High School. He loves learning more about business, and strives to inspire everyone he meets to reach their health and life goals. Outside of work, Tristan loves running, biking, and spending time with his parents and four siblings. He was homeschooled nearly his entire life which taught him that one on one assistiance can go a long way! This is a reason why his staff will put so much effort into personal connections with customers!
Favorite Shoe: Mizuno Wave Rider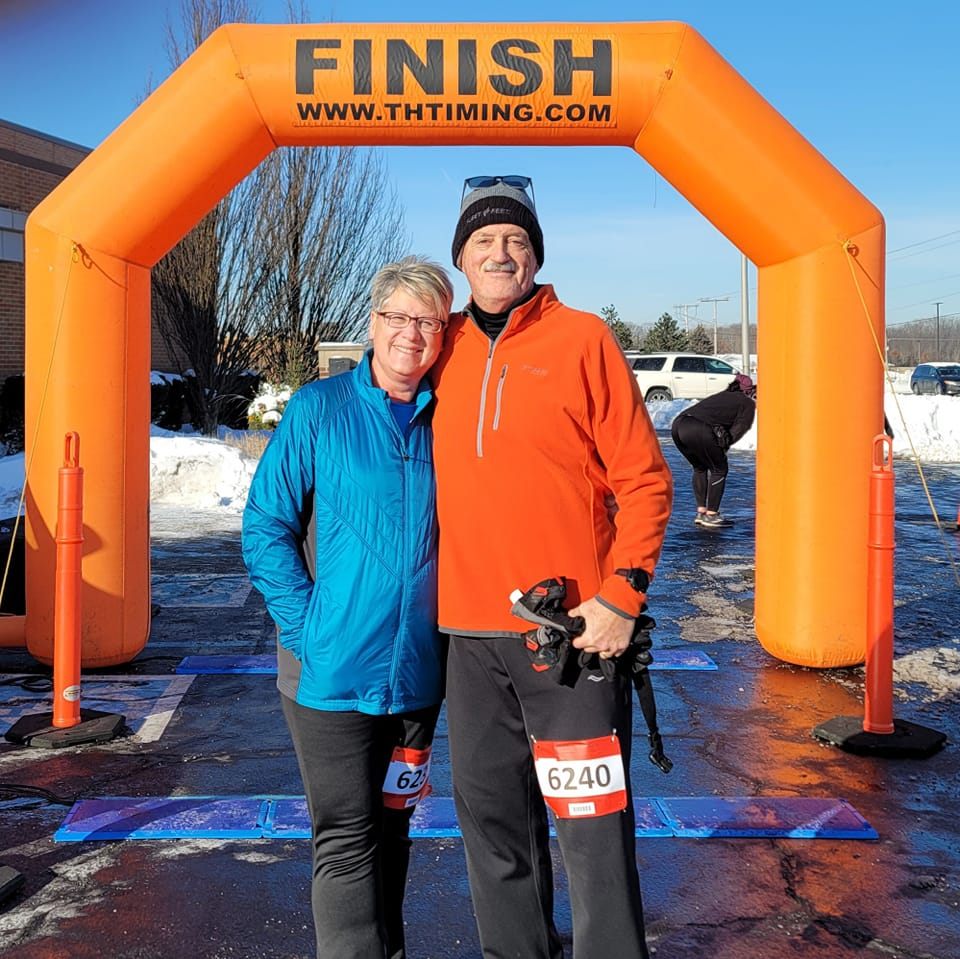 Mark Lang - Training Programs Director
Mark has been a part of Fleet Feet's running community about as long as anyone, and uses that community knowledge to better our Training Programs every year! From planning goal races to finding new runners to supplying the post-run bagels and coffee every Saturday morning, Mark is on point and ready to make the runner's experience at Fleet Feet the best it can be! He also loves boating, photography, and traveling with his wife Kathy.
Favorite Shoe: Brooks Adrenaline
Outstanding Outfitters
Debbie Parks
Debbie has been running in Fleet Feet's Training Programs for several years, and joined the Fleet Feet team in 2017. She has a wonderful family of four. Both on and off the salesfloor, Deb has a heart for helping people in need. In the store she will go overtime making sure every customer is heard and gets the right products. Away from work, she has enjoyed mission trips to both Ukraine and Guyana.
Favorite Shoe: Hoka Cavu
Iris Pace
Iris can bring a smile to anyone's face on any day! Filled with excitment, Iris will spend however much time is needed to make sure our customers leave with the right gear and a great experience. She has been running with Fleet Feet for over a decade and has developed some of her strongest friendships through the power of running together!
Favorite Shoe: Brooks Adrenaline
Logan Russell
Logan came to Fleet Feet as a collegiate runner for a "running themed" job. He's since turned into a natural business student excelling at customer service and learning about the ins and outs of how a company runs. On top of helping customers, he handles some back-room responsibilities that take alot of energy and time but he does them with a smile! Logan has plans to graduate from PNW with a degree in Marketing and continue working in the business field.
Favorite Shoe: Karhu Fusion
Moriah Black
Moriah enjoys all kinds of music and hanging out with friends. She began working at Fleet Feet in the Fall of 2022 and was a nice addition during that surprisingly busy winter! While at work she often buys some energy fruit chews to keep her energy high throughout the whole shift. Her favorite flavor is Fruit Punch in case you were wondering. She still has a couple years of High School to go through, but is learning and growing alot where she's at.
Favorite Shoe: Altra Torin
Selah Mae Boer
Selah Mae, or Selah as she is often referred to as despite her best efforts, has a confident and take charge personality. She really enjoys her family summer trips and might be the only person in Indiana who enjoys High School! Her extra-curricular activties include cross country, piano lessons, and knitting.
Favorite Shoe: On CloudRunner
Rachel Bailey
Rachel spends a good portion of her day driving her kids around to sports and school and enjoys putting in some hours while they're in class. She discovered Fleet Feet via her workout studio and has been a great addition to the team! She enjoys running and going places with warmer weather than around here!
Favorite Shoe: Hoka Bondi
TEAM OUTINGS