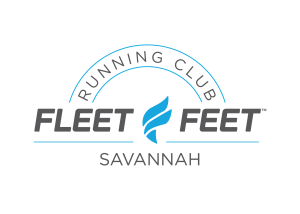 Our 2019 Ultimate Training Program, brought to you by Fleet Feet Savannah and Savannah Sport & Wellness, is a year-long, comprehensive strong runners program. Part of Fleet Feet Running Club Savannah, this premier training option is designed to take you to the next level. The program includes training plans, strength training for runners and bi-monthly massage for runners.

Additionally, there will be seminars on topics such as the following:
Seasons of Running (and why you need an off-season)
Training to heart rate
Understanding metabolism, VO2max and RMR
Running gait, efficiency and economy
Nutrition and hydration for runners
Strength training, cross training and massage for runners 
Prepping for race day and how to handle setbacks
Going out too fast: Why you can't physiologically bank time
Understanding running shoe construct, drop and motion control
Test your training with our new race series featuring 5K, 10K, 15K, 10 miler, half marathon and marathon distances and a destination race. Expect a true VIP race experience at every race in this series and think points, teams, prizes and awards!
This program will be capped at 25 participants. For more information and to sign up, contact Jason Sapp at jason@fleetfeetsavannah.com.
2019 Ultimate Training Program More Info »
Program Start: Jan. 1
Program Fee: $140 per month