Privilege to Serve Award Winner - April 2019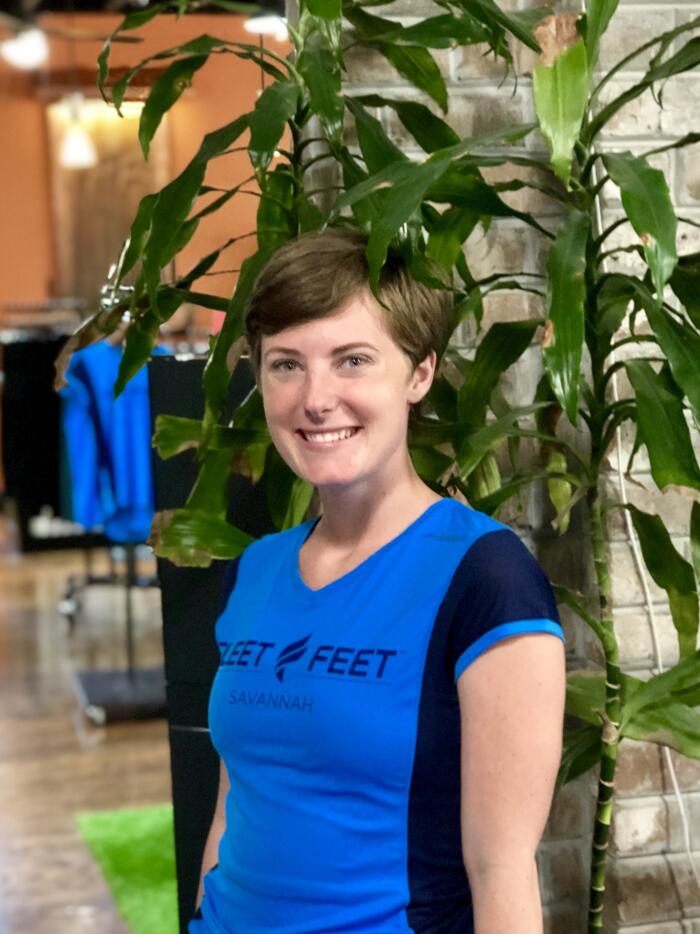 This is Zoye.
She is a recent graduate from the Savannah College of Art and Design where she majored in industrial design with a determination to be a running shoe designer. Her dream all began back when she received her first fit in high school from a Fleet Feet and after graduation, she pursued her passion. Since then, she has learned so much about footwear while being able to work at the Fleet Feet Savannah store through college over the last year and a half. She has grown the running community and the team leaps and bounds!
One day, David and Peggy Johnson, travelled about an hour from their rural part of town to come to the Savannah, Georgia Fleet Feet store. They brought with them an interpreter, because they were both hearing impaired. Our Outfitter, Zoye Ruehl, eagerly began the fit process with them.
Zoye is an amazing Outfitter and truly puts people first in all her fittings. She kept checking in with the Retail Experience Manager and just kept saying that she was hoping she was doing this right and wanted to make sure she was communicating in the best way possible. After 2 hours, David and Peggy left without making a purchase. They were pleasant, smiling and seemed like they had a good experience, however Zoye was questioning if she did everything she could have done and hope she did not offend them in any way. She was devastated and it took her a few days to come off this low.
During the next staff meeting, Jason, the Retail Experience Manager, took the opportunity to talk about the fit process and focused on the experience and how it sometimes does not result in a purchase.
Two weeks later, David and Peggy came back into the store and they had a 12-person crew with them. They brought their family and closest friends along as they wanted them to also have this amazing customer experience. Everyone was fitted and they all left spending over $2,700. Lesson learned here is sometimes things work out for a reason and patience is key. We would like to extend our thanks to Zoye for her extraordinary accomplishment and ability to uphold our commitment to excellent customer service.
Congrats Zoye!