Do you have a funny, inspiring, motivating, or just plain awesome running story? Share it with us!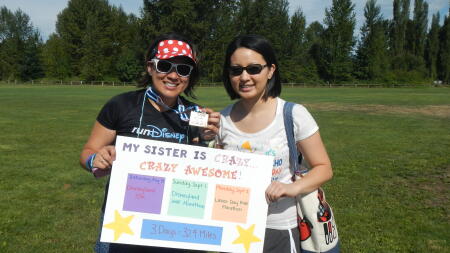 Above: Fleet Feet Communication Coordinator Krissy Murphy is surprised by her sister Jenni. In 2013, Krissy completed three back-to-back race events: the 10K (on Saturday) and Half Marathon (Sunday) at the Disneyland Half Marathon Weekend, followed by a flight to Seattle and a second half marathon on Labor Day (Monday) morning!
Just click here to submit, and we will choose our favorites to feature on the blog!