Once again, Fleet Feet Sports Sarasota is stepping outside the box in run specialty and active wear apparel for women.  Starting Black Friday, we will be carrying a premium brand all inclusive sized line of clothing for women called "Katie K Active Wear".   Owner Katie Kozloff launched her brand recently based on her firm beliefs that all women size 2 to 24 should have a beautiful, high-end option for clothing for exercise or a casual day out. She felt that it was time that an active wear line brought all women together regardless of size or age.
The Fall 2015 line includes the "Rushhour Collection" of moisture wicking fabrics with UV 50+ protection and terrific styles for walking, running, gym work, and casual activities.  The colors are bold and feminine and are sure to please women of all ages and sizes who want to look good and feel good while working out or just going out and about. 
Fleet Feet will have the following pieces: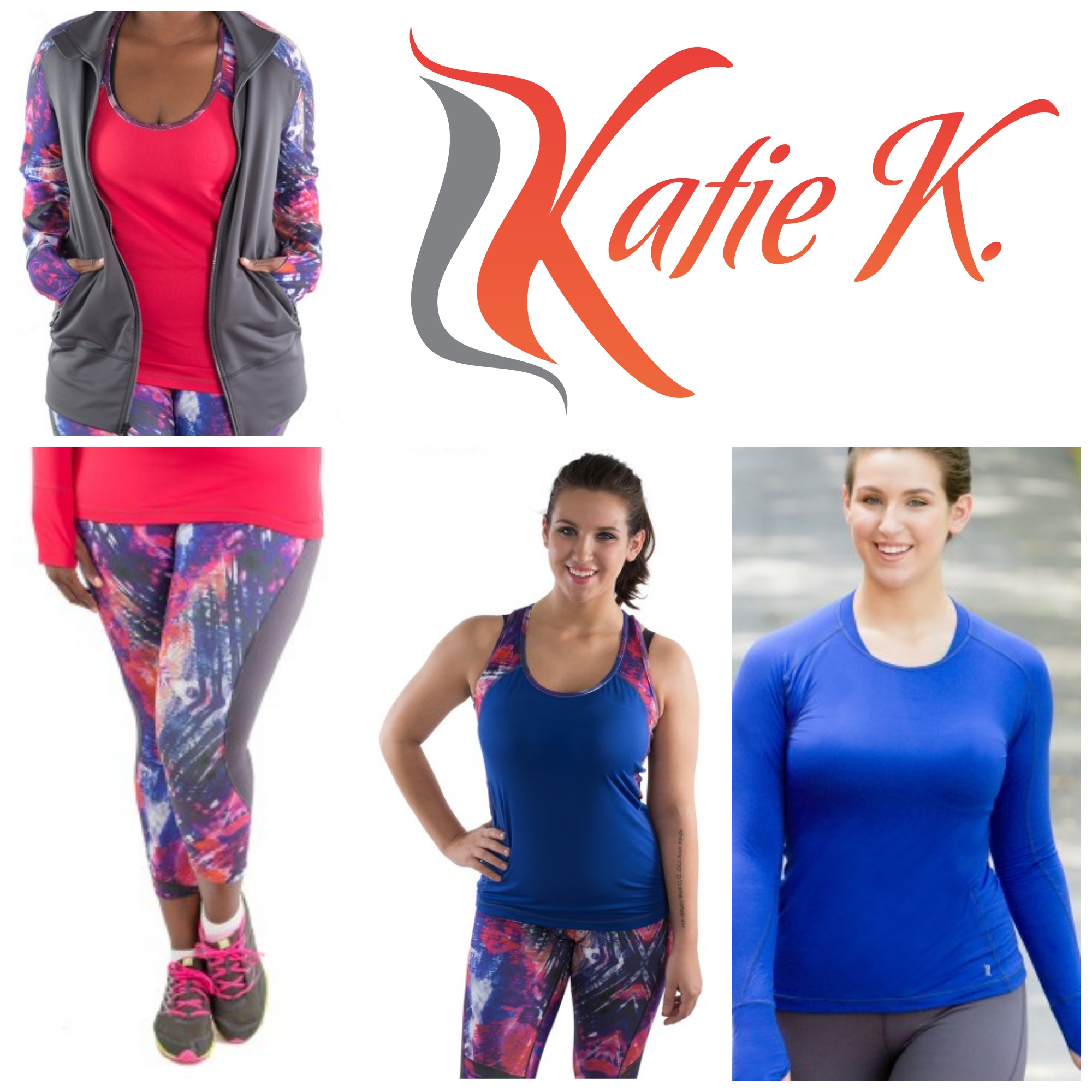 Rushhour Jacket in Silver Grey with Rushhour Print – Sizes S – XXXL - $88.00
This is a full zip jacket with side zip pockets, charcoal grey bodice and floral print sleeves.  The jacket has reflective hits, thumbhoes and a stylish fit and feel.
Rushhour Long Sleeve Top in Cobalt Blue – Sizes S – XXXL - $55.00
Long sleeve top with thumbholes, reflective hit on the back in a polyester, spandex jersey fabric.
Rushhour Racerback Tank in Cobalt Blue and Rushhour Print – Sizes S-XXXL - $48.00
Moisture wicking fabric with 50+ UV protection, reflective hit on the back and stylish, flattering floral side panels and scooped neck line.
Rushhour Capri in Rushhour Print and Silver Grey – Sizes S – XXXL - $59.00
Same moisture wicking fabric and UV protection with a flattering fit and crop length. 
Urban Capri in Black – Sizes S – XXXL - $59.00
Basic black crop length capri with the same fabric as the Rushhour Capri. Wear this capri with everything and look great and feel great!
Katie's platform for her apparel line is "define brave". Katie's definition of brave is being the best you, you can be. Brave comes in all shapes and sizes.