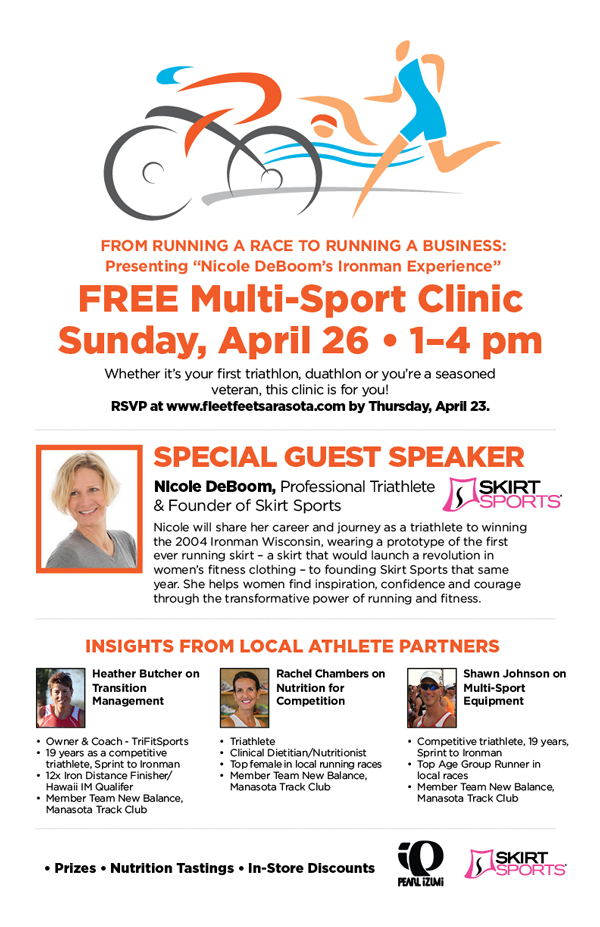 Join us for a FREE Multi-Sport Clinic on
Sunday, April 26 from 1 to 4 PM

! We are proud to host our special guest speaker, Nicole DeBoom, Professional Triathlete & Founder of Skirt Sports!

Additionally, local athlete partners will share their insights on a variety of multi-sport topics, including: Transition Management, Nutrition for Competition and Multi-Sport Equipment, and the event will feature prizes, nutrition tastings and in-store discounts!
RSVP (for free) by April 23! 
We look forward to seeing you there!