Do you often find yourself:
purchasing yet another pair of running shoes
regaling friends and family with stories of your training adventures
participating in a pre-race ritual, or
shaking your head, as you are the family member or friend that fits the description above?
If so, you just might be a Fitnatic, or someone who loves one!
Here at Fleet Feet, we are honoring both camps with a special weekend designed for all: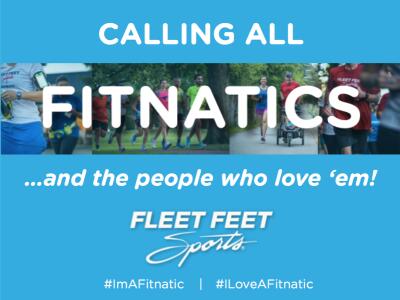 The next few weeks, we will be posting on Facebook and Twitter to build the excitement, and we want YOU to get involved, and it all starts tomorrow, Tuesday October 7 so be sure to follow us and jump in - we're gonna have some fun!!