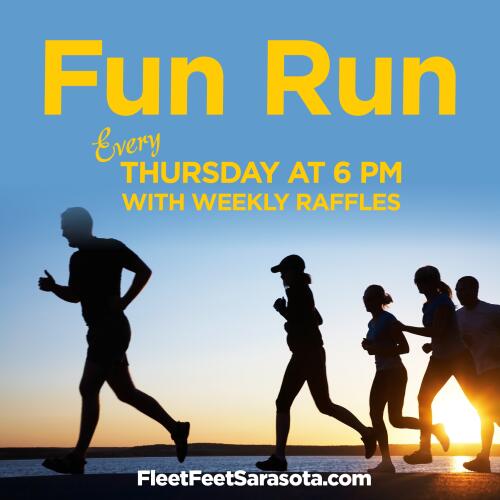 Have you ventured out to our new Thursday Fun Runs yet?
Each week, we are excited to feature a vendor guest for special demos, weekly raffles, and more! Check out the event calendar for the latest details, and follow us on Facebook to get updates, too!
All experience levels are welcome - we typically log about 5K in distance, and whether you run, walk, or do intervals, there's sure to be someone to pound the pavement with each week.