Locally owned and operated, Fleet Feet Santa Rosa is committed to providing great customer service and helping you reach your individual fitness goals.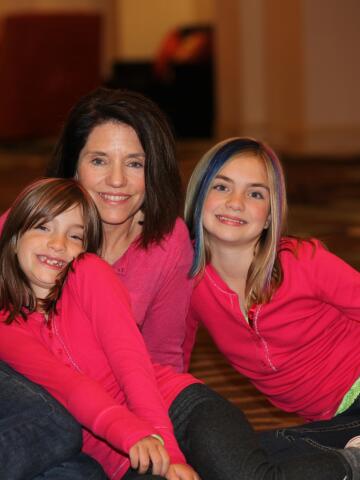 Owner Rhonda Roman has been fitting running shoes since 1996. She started fitting shoes when she was 16! (kidding).  During the rare moments Rhonda is away from her first baby, Fleet Feet Santa Rosa, she is home parenting her second and third children, Madeline and Avery.  During her spare time, she enjoys long trail runs in Annadel State Park.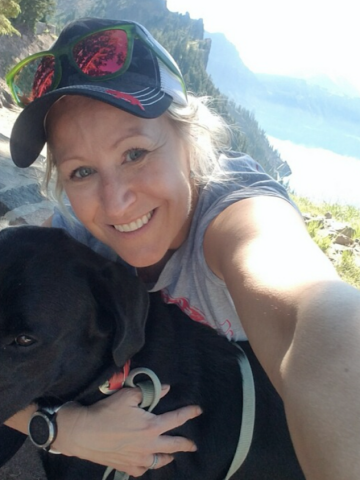 Merri Lou Franzella
Retail Experience Manager & Outfitter
Merri Lou is a recent transplant from Spokane, WA. Having a passion for helping people has been her motivation for the last 25 years working in the health and fitness field. She is excited to be in Sonoma County, spending time with her beau and black lab, Bogey, trail running, horseback riding and exploring new places. She looks forward to meeting new customers and friends in our Fleet Feet community.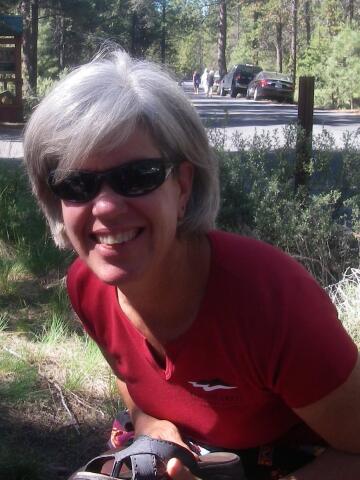 Kathleen Daly
Training Groups Coach
Kathleen was born and raised in San Francisco, California. She tried running, but never really enjoyed it. In 2004, things changed. She quit smoking, started running and joined Team in Training in 2004 to run a half marathon. She thought she was too old to run a full marathon, but the training worked and she ran a half in October and a full marathon in December 2004. She has since ran nine marathons and 30+ half marathons. Becoming a runner has been a life changing experience for her.  
Kathleen became an assistant coach in 2007 and coached five seasons with the Leukemia & Lymphoma Society's Team in Training program. She also served as an assistant coach for Fleet Feet's 5K and 10K groups in 2007 and 2008 and a half marathon group in 2009. She became head coach of Fleet Feet's training groups in 2011. She loves being a coach and helping people meet their goals. 
Kathleen is also a certified running coach through Road Runners Club of America, Leukemia & Lymphoma Society and RX Running.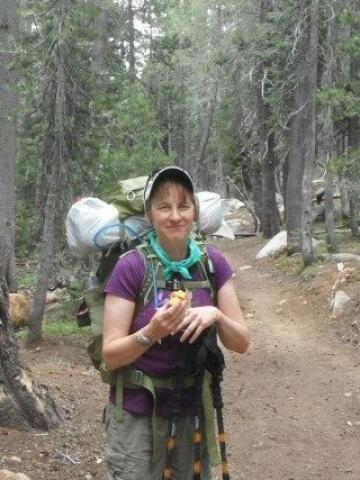 Suzanne Eraldi
Inventory Manager & Outfitter
Suzanne has been at Fleet Feet Santa Rosa for nine years during which time she has worked as a fitter, an assistant coach and the watchful tracker of the socks and Superfeet insoles.
She also works as a musician and music teacher in the area. Trail running is really her escape of choice... She's the one in the Fleet Feet Shirt and hat that goes up hill really slowly just so that she can have the fun of bombing back down again.
See you on the trails!  
Joe Ruiz
Outfitter
Hi, I was born in Long Beach, CA and raised in a town called Downey. I moved to Roseland when I was little and pretty much grew up here. I graduated from Piner High School, where I ran for 3 years. I also ran for one year at SRJC. After that, I joined the Army and came back to Santa Rosa because I'm a reservist.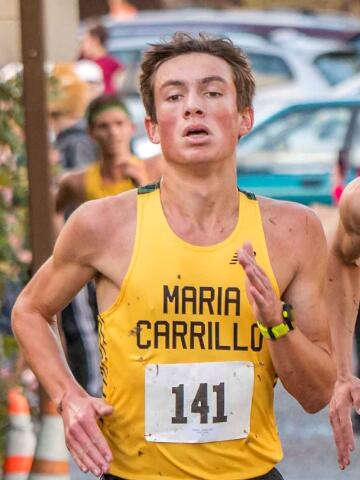 Colton Swinth
Outfitter
Hi, I'm Colton Swinth. I started working at Fleet Feet December of 2018 because I wanted to give back to the awesome running community of Santa Rosa. I was born in Santa Rosa and have never left, I love it. I picked up running at Rincon Valley Middle School with such a passion and have never dropped the interest. I am currently a Junior at Maria Carrillo High School as a distance runner, running both cross country and track. I run all year around with my best friends, rain or shine. I am looking to run Division 1 cross country and track in college.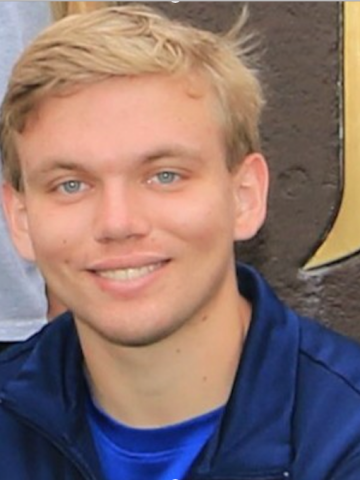 Alex Duggan
Outfitter
Hi! My name is Alex and I work here at Fleet Feet Santa Rosa. I went to Montgomery High School, graduated in 2018, and now I attend the Santa Rosa Junior College where I run for both the Track and Cross Country teams. I've been running for almost 6 years at this point and I absolutely love it. I also enjoy driving, hanging with my teammates, and travelling around the world.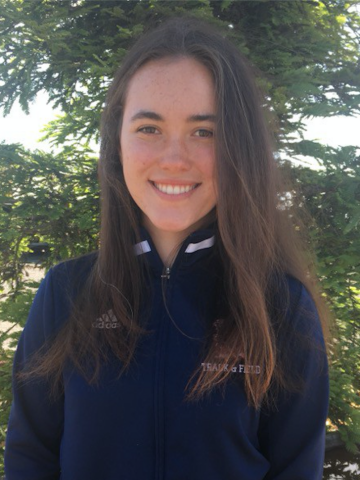 Taylor Horton
Marketing Coordinator & Outfitter
Hi, my name is Taylor Horton! I am currently a Business Administration / Marketing student at Sonoma State, and also a recent graduate of Santa Rosa Junior College. My passion for running began as a junior in high school when I joined Analy High School's Track and Field team as a short sprinter. While I went in with a lot of nervousness and very little foresight into what could come from this experience, I ended up falling in love with the sport and its community, and continued sprinting for Analy for 2 years, the JC for 3 years, and currently, Barracuda Elite, a local speed academy. Whenever I'm not on the Track though, I enjoy painting, reading, and writing in my downtime.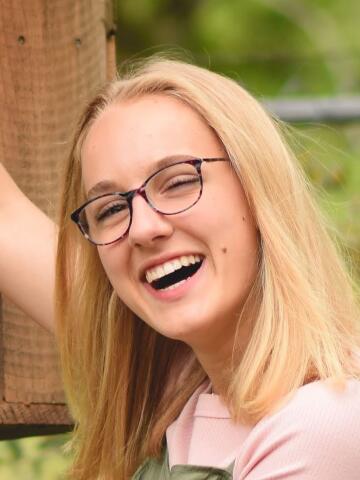 Allie Methum
Outfitter
Hey, my name is Allie. I'm currently in my last semester at Santa Rosa Junior College. Next fall, I plan to transfer to The Masters University and study political science. While there, I will be running on the cross country and track teams. When I'm not helping people find the perfect fit at Fleet Feet, you can find me running or hiking in Annadel State Park (to prove it I took my senior pictures there).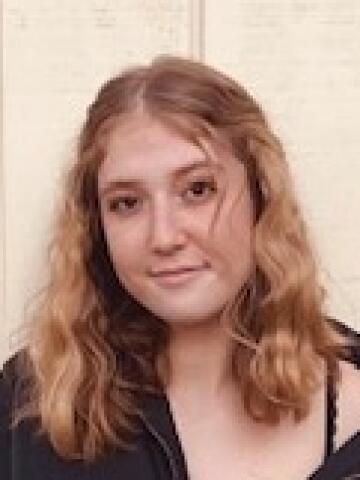 Hanna Cunha
Outfitter
Hi I'm Hannah Cunha! I'm an English/journalism major at Santa Rosa Junior College. I plan on making a journalism career for myself in the future. I've lived in Santa Rosa my whole life and I'm so blessed to have been surrounded by amazing views and people in the community. I enjoy hiking, going to the beach, and hanging out with my family or friends. I am grateful to help individuals in the community find what's right for them. I'm here to help you out and make sure you feel as comfortable as possible, our store is your home!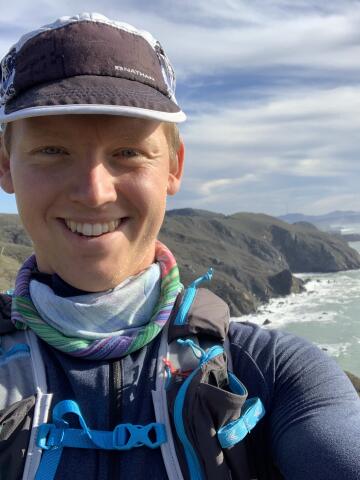 Adam Ferdinandson
Training Groups Coach
I began running on the Sacramento River Trail in Redding, CA where I grew up. I quickly realized I enjoyed going long distances in the hot sun. I continued to run Cross Country and Track through high school but felt intimidated by the speed of some of my teammates and never felt I truly gave running my best shot. Without a structured running team I fell off the wagon through my college years. After I graduated college I knew homework was no longer an excuse for my sedentary lifestyle, I decided to run a marathon! Even before I finished training for that marathon I had decided I was an ultra runner and had my sights set on the Marin Headlands 50 mile run. Covid canceled both events but I settled on a 100k (62.2 miles) in the Marin Headlands in August of 2020, my proudest achievement so far! I hope to complete a 100 mile race later in 2021. I believe that running is for everyone and runners are measured by their heart and nothing else. I love running with a fiery passion and can't wait to see you on the trails!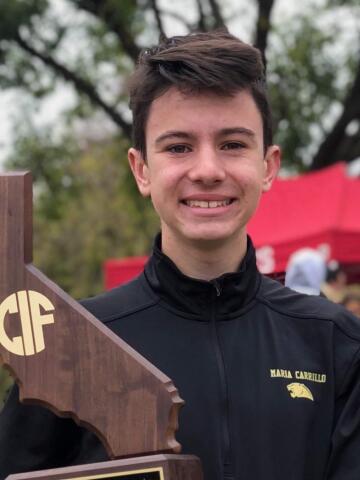 Jacob Donahue
Outfitter
Hi, my name is Jacob Donohue. I started working at Fleet Feet the summer of 2019, because I am so fascinated by shoes that I wanted to dive deeper and learn more, as well as share my knowledge with the community of Santa Rosa. I am currently a Junior at Maria Carrillo High School, and compete in Cross Country and Track there. I love spending time with my friends and exploring the outdoors.
Brandon Bronzan
Marketing Manager
Hello! My name is Brandon Bronzan and I serve as the marketing manager for Fleet Feet Santa Rosa. A mediocre middle distance runner back in my youth, I now get to share my love of running as a coach. After over 15 years in college athletics, I stepped away in order to work more closely with young runners. I served for two years as the head cross country and track & field coach at Windsor High School and I am now coaching at the collegiate level. It's a pleasure to work with the enthusiastic and caring group of people who call Fleet Feet Santa Rosa home. Come see us and experience why Running Changes Everything!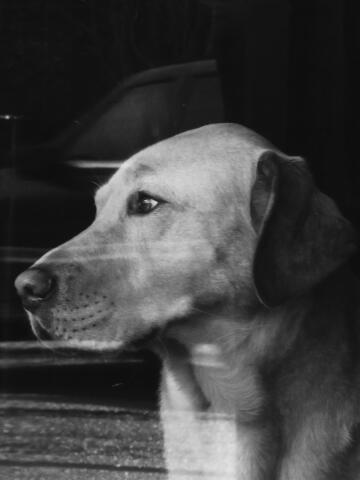 Boston
Greeter
Boston is our store greeter.  He is the most lovable lab of all time.