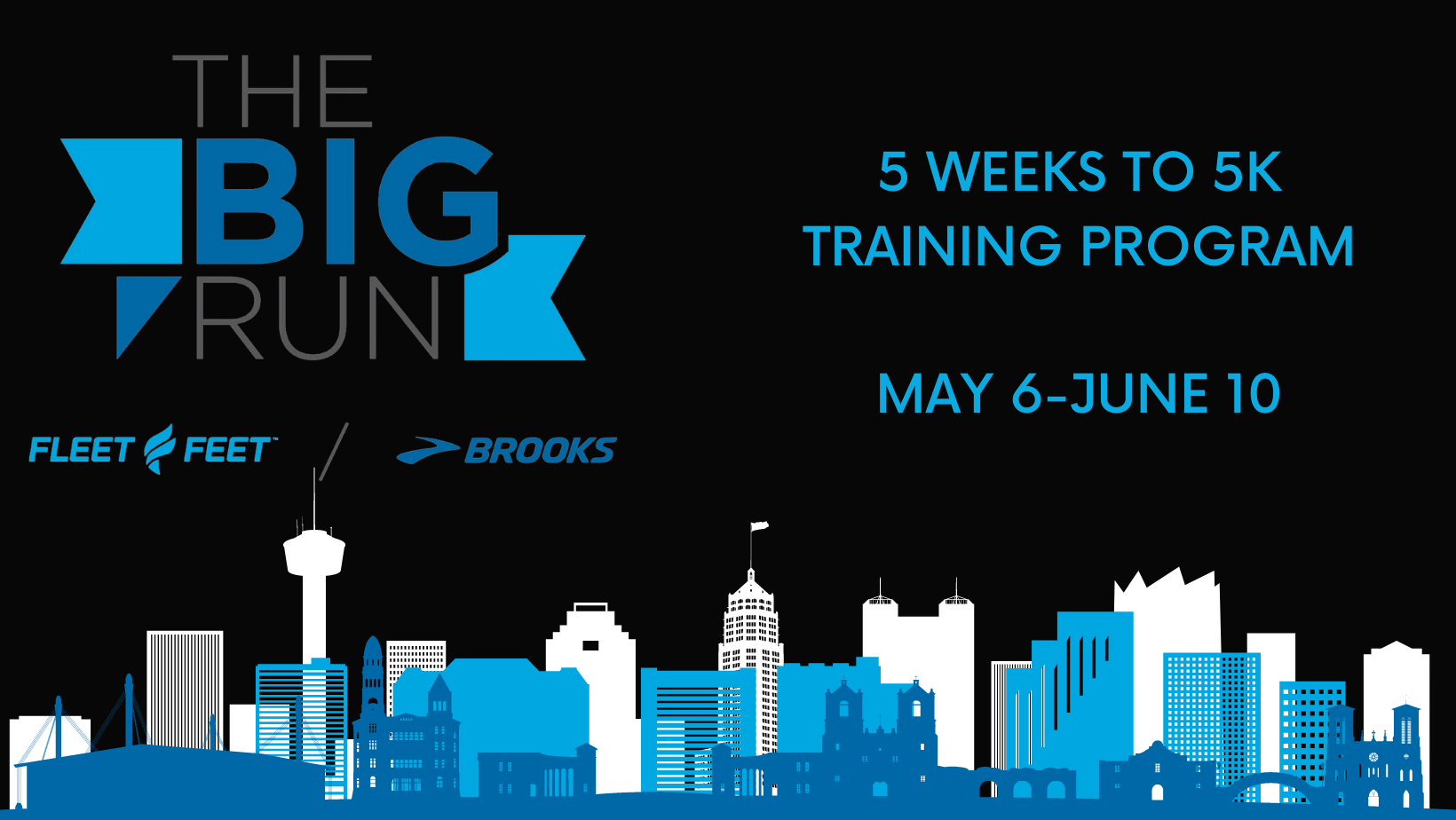 The Big Run 5K is our celebration of Global Running Day.
5 Weeks to the Big Run 5K
Program begins Saturday May 6
This program is designed to help you train for the Big Run 5K on June 10, 2023. All levels of runners are welcome. The group meets together on Wednesday nights at 7 pm and Saturday mornings at 7 am. The option to sign-up for a group run on Saturday mornings is also available. Most runs are from the Fleet Feet Quarry location (Saturdays) and the Olmos Basin Soccer Fields on Wednesday nights. A full training plan is provided with daily workouts. Race entry to the Big Run is not included.
5 Weeks to 5K - Wednesdays & Saturdays Register here
5 Weeks to 5K - Saturdays Mornings only, Register here
The Big Run Training Program
Program Start: MAY 6 at 7:00 am
Program Schedule: Saturday mornings with optional Wednesday group workouts.
Program Fee: $25 for Saturdays only. $40 for Saturdays and Wednesdays