According to the NCAA, only 1.9% of all high school track and field / cross country athletes are selected to compete at the Division I level.
---
Xavier is the next subject in our series of Fleet Feet stories. His origin story begins like many, but fueled by a passion for running and aided by talent, he was able to take his running experience to the next level in collegiate athletics. Most will never experience the dedication and commitment that accompanies a journey such as this.
But.
Allow me to let you in on a little secret; The power to raise yourself from your comfortable bed in the early hours of the morning takes just as much courage and dedication as the collegiate athlete whose life revolves around training. You are both qualified to own the title of "runner" and should do so proudly. A 12-minute mile is just as far as a 4-minute mile.
Now, here's Xavier's story:
 "My running story all began in the 7th grade trying out for the track team because I did not want to be in band anymore. Since then, running has been the most influential thing in my life. Running will always be a part of me, it's my passion. It's what I dream about every single day. I've had the privilege of running at the division one level for Texas A&M University Corpus-Christi and had the opportunity to experience some amazing times. I met people from all over Texas and the world, creating friendships that will last a lifetime. Running has taken me to some incredible places that I would have never imagined I'd go. It taught me life lessons about how the world really is and connected me with the most genuine and beautiful people of this world. I will always be thankful for that. Even though running in itself can be difficult, I always find myself going right back. Running is who I am, running is how I am able to express myself. Running is my happiness.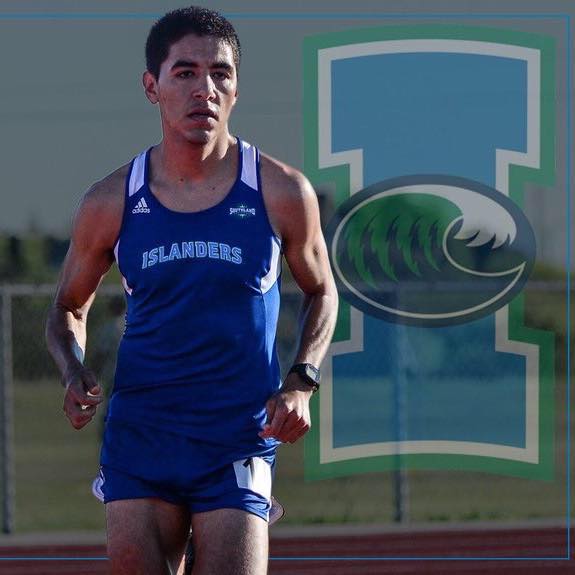 I've known about Fleet Feet since high school and have always seen the logo around in races like the San Antonio Rock n' Roll marathon, and others. I follow all of their social media pages and saw that they were hiring. I instantly wanted to be a part of that family because I knew that would grant me the opportunity to be more involved in the whole San Antonio running community. Finding a way to give back, to help in anyway way possible was my sole desire. The Fleet Feet family has given me that opportunity, and I hope I can do that in the years to come. My goal is to grow and to express my passion for running to people of all ages in the hope that they may experience what I have and pass it on to the next person."
- Xavier
If you appreciate content like this, don't forget to share this post, like and leave a comment. If you've got a story you think is worth sharing, reach out to us. We would love to hear it and feature you in one of the next Stories.