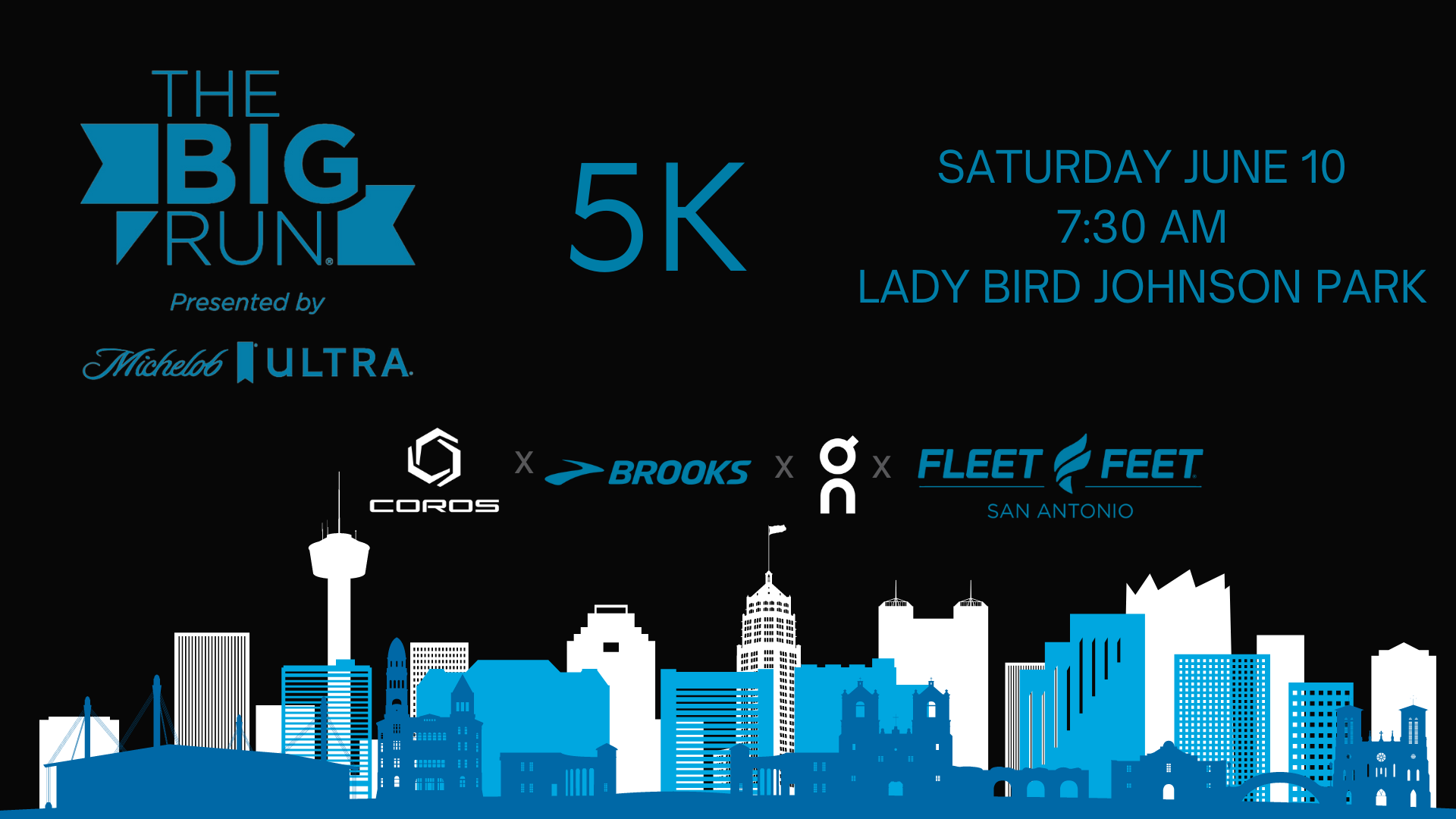 .
Join us for the biggest running celebration of the year!
Global running day is Wednesday June 7, and while we love celebrating with all of you on Global Running Day, we know that a Wednesday night event is not ideal for most of our runners. That's why this year, we moved our event to Saturday June 10th. We want to see more of our amazing San Antonio running community. We're also rolling out a new 5k training program for our beginner runners and runners who have been out of running for a while and want to get back into running. (Check out our training page for more information.)
The Big Run will be a chip timed 5k at Lady Bird Johnson Park on June 10th at 7:30 am.
We'll have music, food and drinks, and a photobooth. Local businesses will be attending and local races will be offering deals on sign ups.
This year we added an Elite Division. Both male and female winners will recieve a Pace 2 running watch from Coros.
The first 200 to sign up will recieve free socks from Wrightsock. There is also a group discount for groups of 5 or more.
If your group has 100 or more runners, you're entered to win a tent for your run group!
Here is a list of our vendors:
ON
Big Bend Ultra
Black Lab Brewery
The Complete Athlete
Elite Chiropractic
Project X
Second Pitch Beer Co.
SLAM
StretchLab
Weathered Souls