STAFF
Kirsten - General Manager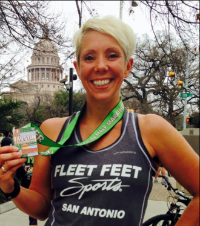 After working as a personal trainer for 5 years as well as running with, coaching and mentoring Fleet Feet Training groups for over 8 seasons, Kirsten is well equipped to handle your running questions.   She enjoys seeing people achieve their running goals and dreams.
Leah - Wellness Coordinator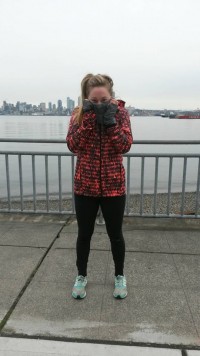 A fan of runner's high, Leah has only recently pushing beyond the boundaries that a 5K can offer.  With a master's degree in Mental Health, Leah believes that sometimes the best healing tool can be a good sweat session.  Ranging from running events, short and long, to swimming, and soon a triathlon, Leah is here to answer any fitness needs and questions that you bring to the table.  Leah's favorite part about running is the possibility of seeing puppies out and about and her peanut butter recovery drink afterwords.
Alex - FIT Specialist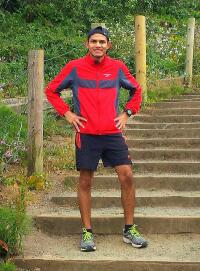 Alex graduated from the University of the Incarnate Word where he ran Cross Country and Track. Alex loves the outdoors and enjoy discovering new trails to run through. His running goal is to one day qualify for the Olympic Marathon Trials. ​
Susana - FIT Specialist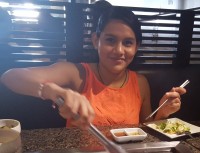 Susana has been a member of the Fleet Feet Family for over 3 years and stresses the importance of an injury free life.  After running for so many years with injuries, she thought that it was something that she had to learn to live with but working with Fleet Feet has opened her eyes towards a better, healthier life and she shares this passion with all her clients! A fun fact about Susana: "I love Asian culture and have the desire to travel to Korea-- someday!! And one of my favorite foods is bibimbap, a traditional Korean dish." 
Garrett "Wayne"- FIT Specialist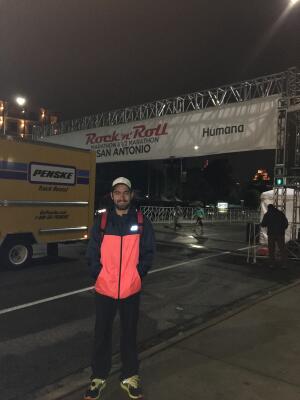 Wayne is currently attending school at UTSA pursuing a degree in exercise science and athletic coaching.  He enjoys running as well as cycling in his free time and has participated in multiple races that incorporate the two, priding himself on being a triathlete.  Wayne enjoys helping people get into the right equipment for their movement of choice, and it brings him great joy to see and help people achieve their dreams.
John- FIT Specialist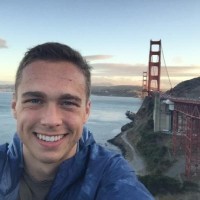 John has a passion for running and it has been a constant in his life since he was 10 years old. He appreciates the raw freedom of a casual jog just as much as the searing pain found in the last mile of a race. He is studying business with a focus in marketing at UTSA and competes on the university's cross country and track teams. He finds a deep satisfaction in giving people the tools they need to crush their goals and realize new ones! He loves making movies, eating any and everything, and deeply appreciates a steady stream of coffee coursing through his veins.
Carroll Voss - FIT Specialist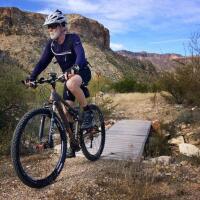 Carroll has the most colorful background when it comes to current Fleet Feet Staff.  As the original owner of Fleet Feet San Antonio 20 years ago, Carroll knows shoes and can fit even the pickiest of feet.  He is also the organizer and provider of the famous Big Bend Ultra Marathon that takes place in the state park each January.  Carroll is a well loved fixture of the running, walking, trail, and fitness community of San Antonio; all you have to do is meet him to see why.
Bob Tabler - FIT Specialist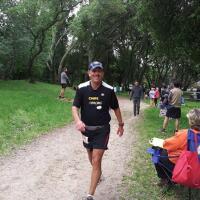 Bob hails from beautiful California and has been in the Feet Feet game for years.  His knowledge and experience make him the perfect person to match you to the right shoe for what ever your goals may be.  His wealth of knowledge on race nutrition and hydration makes him a vital and irreplaceable part of the Fleet Feet San Antonio family.
Karen Ramirez- Fleet Feet Ambassador Lead/ FIT Specialist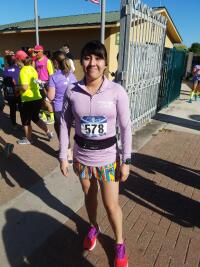 Karen comes to us from the land of chicken.  She is pursuing a degree in Criminal Justice with a minor in Sociology from Texas A&M University San Antonio.  She enjoys getting in a good workout in the gym or on the streets because she enjoys pushing herself physically and meeting the demands that being active places on her.  She is a big sports fan, Dallas Cowboys and San Antonio Spurs being two of her favorite teams.
Morgan Bronco- FIT Specialist/Resident Yogi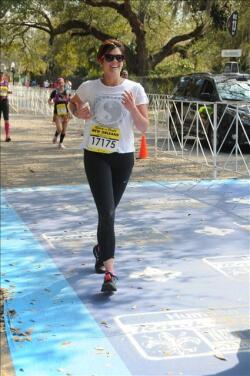 Morgan is the Fleet Feet in house yogi and all things flexible specialist.  From teaching yoga classes at various studios around town, offering private lessons, and making sure you are in the right gear for you, Morgan makes sure that you body feels good and performs right.
Evan Landez- FIT Specialist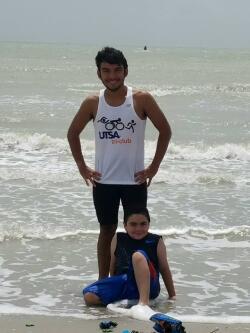 Evan currently attends UTSA and races triathlons with their team in his spare time.  Evan's knowledge of all terrains in fitness makes him a great match for those looking to be FIT and have a conversation outside the regular parameters of running.
Heather Mendezebal - "FIT" Specialist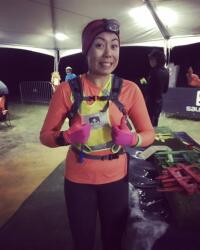 Heather is a dabbler in all things fitness with a special love for yoga and trail running. She studied biology in college, and is currently finishing up her master's degree in Public Health before heading to medical school next year. In her free time you can find her out on the Mission Trail, renovating her old home, or indulging in San Antonio's downtown food scene. She's passionate about fitness and nutrition, and would love to help you get started on your own journey!
Coaches
Stephanie- No Boundaries and Breaking Boundaries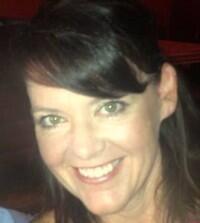 With a Bachelor's degree in Exercise Science, over 25 years of fitness industry experience and multiple coaching and training certifications, Stephanie is devoted to sharing her passion for fitness and loves helping people achieve goals they never thought possible. She believes exercise can be fun and wants to help others unlock their potential for a lifetime of health and wellness.
Burt- WalkFIT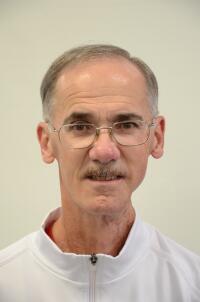 San Antonio's top fitness walking coach, Bert brings unique experience, enthusiasm, and focus to the WalkFIT program he developed three years ago which has received national attention and resulted in many walkers developing and reaching their fitness goals.  A qualified USA Track & Field coach, military veteran, and passionate cancer survivor, Bert devotes his years of national and international Racewalking competition, supportive coaching and community leadership towards making WalkFIT aggressive, flexible, and fun.  From the Mayor's Fitness Council's San Antonio Walks program which he directs, Bert provides broad community outreach and develops activities for walkers so that all can become physically fit. "WalkFIT is for everyone.  Not only will we prepare you to get to the finish line, we will train you to reach more starting lines in life."
Joe- Training Coordinator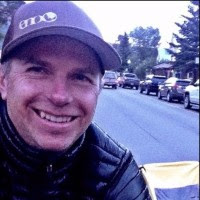 Joe has been practicing exercise physiology for over 19 years. He has worked with high-risk health issues in hospital based facilities as well as coached beginner through elite level athletes. We are excited to have Joe join our team as he will be the brains behind our coaching. Joe's scientific approach will help everything we do make sense.