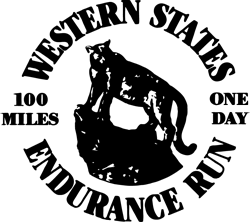 The Western States 100-Mile Endurance Run is the world's oldest and most prestigious 100-mile trail race.  Starting in Squaw Valley, California near the site of the 1960 Winter Olympics and ending 100.2 miles later in Auburn, California, Western States, in the decades since its inception in 1974, has come to represent one of the ultimate endurance tests in the world.
Fleet Feet Sports Sacramento is proud to be a part of this event and to support the participants by hosting an aid station at mile 73, Ford's Bar.  This aid station is possible because of continued support from volunteers.  Please complete the form below if you are interested in volunteering at the aid station on June 23 and 24, 2018.  You have two shift options:
12:00 PM - 9:00 PM (Saturday, June 23)
8:30 PM (Saturday, June 23) - 5:00 AM (Sunday, June 24)
Please know that there is a limited number of spots available (roughly 11 per shift) due to space constraints. In addition, our aid station is very remote and will require a 2-mile hike in and out on steep terrain.
If you have specific questions, please email Aid Station Captain Sean Garbutt at sean.garbutt@fleetfeet.com