We believe that what makes Fleet Feet Training really stand out from other training programs is our coaches. Fleet Feet coaches are some of the most experienced, passionate and dedicated people you will find in the industry. They love what they do and it shows. All Fleet Feet coaches have gone through extensive training and are CPR and First Aid certified. Come meet our team!
Steve Bonnel: For the past 4 years, Steve has been a coach at Fleet Feet Sports in Davis guiding participants from coach to 5k programs all the way to running their first marathon. He is also a certified personal trainer and functional movement specialist who enjoys helping people rediscover their natural-born ability to move and live a vibrant, healthy life. Steve believes that no matter your age or athletic ability, if you want to thrive both physically and mentally then disconnect and reconnect with the outdoors and your community. Be curious, creative, playful and move your body to whatever activities you enjoy most; walking, running, playing a sport or with your kids, gardening, bird watching or stargazing...you get the idea. Just do it often and preferably with like-minded people in your community. As an avid trail runner and lifelong nature seeker, Steve takes advantage of the many opportunities for outdoor activities in Davis and surrounding areas. He encourages others to do the same as it can do wonders for your body and mind!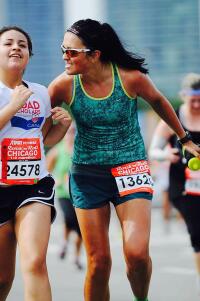 Simona Celik: Simona Celik was born and raised in Slovenia with passion for sports. Volleyball consumed her days, and she quickly progressed to more advanced competition. Upon focusing on her academic career and moving to Chicago in 2011, to obtain her Master's Degree, Simona discovered her love for running and triathlon. Since then, both sports offered her many different ways to achieve success. While successfully competing in many marathon and triathlon races, nothing has been more rewarding than working as a Fleet Feet Sports Chicago and RRCA running coach, helping athletes set their goals, implementing their training, watching them take hold of the process, and then seeing them exceed their expectations. It is the success of bringing together two of her great passions, sports and serving others, that keeps Simona challenged and motivated at the same time. Simona's love for training and spending time with her son and husband outdoors brought her to family- and bike-friendly Davis. Following the Fleet Feet Sports Chicago protocol and experiencing rewarding race performances, Simona hopes that the knowledge acquired since her humble beginnings, her enthusiasm and energy will now allow her to help others in Davis and Sacramento areas discover their extraordinary.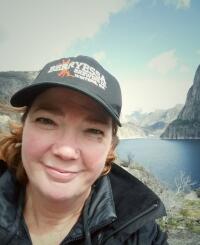 Amy George: I started running as an adult in a women's beginner running class with Fleet Feet Davis in January, 2007. At that time, my second child was still a baby and I needed something to kickstart me back to being an independent woman who took care of herself while also working and taking care of the kids. Signing up for that first class after never having run a lick in my life was a huge, scary decision to make, but I thank my lucky stars that I took the plunge! I started coaching soon after learning how to run and I've coached a variety of Fleet Feet Davis training groups for 10 years now. After running my first half marathon in 2011 I've primarily focused on coaching the half marathon distance for run/walkers, which I love doing. Through running I have met hundreds of incredible, wonderful people from all over our local area, and have enjoyed spending time outdoors on our beautiful greenbelts and in our surrounding countryside. When I am not coaching, I teach 6th grade in Davis and live with a family of artists - our summers are filled with camping all over northern CA and beyond, but at any given moment of the year you might find that I've escaped to Yosemite to recharge.
Teri Guerrero: Hi! My name is Teri and I am excited to share my love for running with others! My journey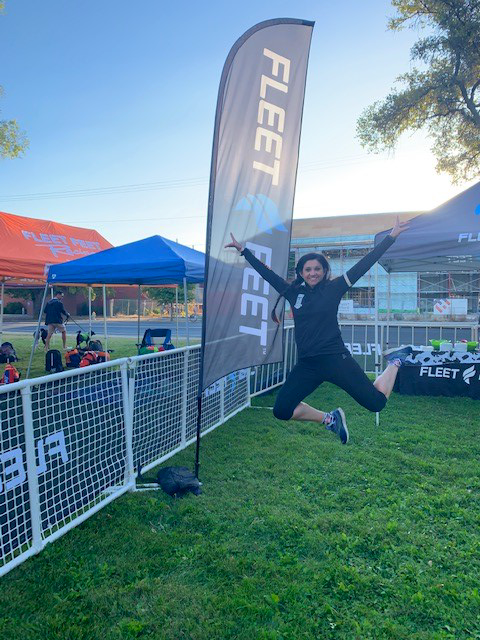 began in Reno, Nevada when I signed up for a track event for a company corporate event. From there I signed up and did not train for the Women's Nike Half Marathon! After that, I decided to take running and training more seriously! I completed three marathons with my best friend training me. When she moved to Colorado I desperately wanted to be with other runners! I joined the Fleet Feet Training program to help motivate me through the winter, followed by CIM training! I became a mentor and really enjoyed it! Now I am a Fleet Feet Coach in Davis and working with new and seasoned runners has been such a rewarding experience. I love sharing the overall physical and mental health qualities that running offers! I hope to meet you at one of my classes!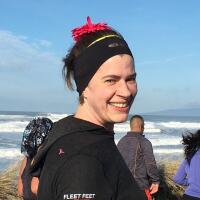 Sarah Pitfield: I started running in a couch to 5k class in January of 2012. I continued up to a 10k then half marathon class, all with Fleet Feet Davis. I have since run a variety of half marathons and couple of full marathons. I began coaching with Fleet Feet a few years ago and love working with other runners preparing for a race or just running for fun. I also became an RRCA certified running coach in 2018. When not running, I teach middle school science in Woodland.

Bill Reaugh: Bill has been a Fleet Feet Coach since 2016, but has been participating in the Fleet Feet Running program since 2012. He ran cross country in high school then joined the Marines and spent the next seven years running some more. After leaving the military he decided to take a break from exercising – for the next 10 years or so – despite "encouragement" from several directions to be taking better care of himself. So at the tender age of 35, 60 lbs overweight and blood pressure of 140/90 (Borderline Hypertension zone), he restarted his running journey with the 5k No Boundaries program at Fleet Feet Davis. Since then he has been working at running longer and faster and completed his first full marathon at the CIM in 2016. While he is still working to get back down to his ideal weight, he's a lot closer today than he was back then and blood pressure is now well down in the normal range. Bill is looking forward to hearing your running story and helping you along the way, whatever your goal. See you at the finish line!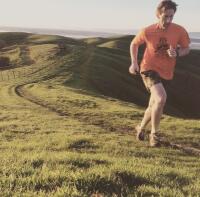 Juan Sanchez: Born and raised in Mexico City. An avid runner since 1996, when I completed my first half marathon after devoting several years to much shorter (i.e. 400m and 800m) distances. I aspire to inspire people to make running an integral part of their lives and to realize the potential it has to improve it.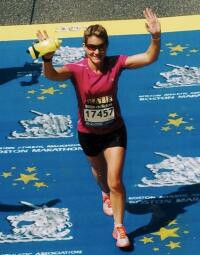 Katie Skoog: Hi, I'm Katie and I'm so happy to be a part of the Fleet Feet Davis coaching team. I've been coaching with Fleet Feet for over 5 years and love being able to help people reach their goals. I've been running for around 15 years and have completed 11 marathons and 30+ half marathons. It wasn't until I started running with a group that I started training for my first marathon. I never would have done it alone! That's why I think it is so important to have a group to run and train together with. It makes it fun, keeps you accountable and makes you feel a part of a group working together. I also love spending time with my family, dogs and watching live music when I can.