NEW ROAD SHOES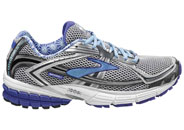 Brooks Ravenna 3 - Perfectly bridging the gap between Neutral and Support, the Ravenna 3 hits the sweet spot for a large number of runners.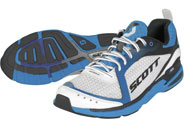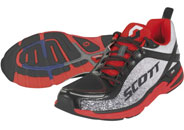 Scott eRide Trainer2 & eRide Support2 - Neutral and efficient trainers built using SCOTT's eRide™ Technology, scientifically to make you a more efficient runner.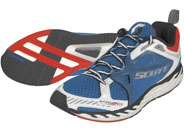 Scott MK4 - Successor of the award-winning MK3. The upper, utilizing SCOTT's Ergologic Fit construction, allows for maximum adjustability and comfort.  Low profile and AeroFoam midsole is around 25% lighter than traditional EVA foams.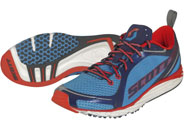 Scott Rock Racer - A lightweight shoe featuring a low profile platform that delivers a fast and responsive ride. A minimalist design with the added benefits of improved energy transfer and provides a biomechanical advantage thanks to eRide™ Technology.
 Saucony Mirage2 - Aesthetically faster with an improved fit, the Mirage 2 is minimally constructed, lightweight, incredibly responsive, and also provides just a touch of guidance for the neutral to slight overpronator.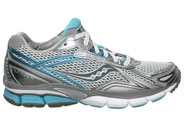 Saucony Hurricane 14 - Featuring New 8mm Geometry.  An ounce lighter, the Hurricane 14 takes premium stability and cushioning to another level with PowerGrid, Sauc-Fit, IBR+, and allows for a lower impact stride.
NEW TRAIL SHOES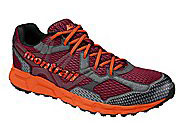 Montrail Bajada - Neutral and cushioned trail running shoe designed with traction for superior off-road performance.  If you like the Montrail Rogue Racer but want a little more shoe under your foot the Bajada is perfect.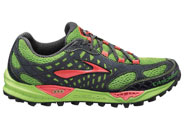 Brooks Cascadia 7 - Designed from the ground up, the Cascadia 7 defines what a trail shoe should be: rugged without sacrificing runnability. Infused with Brooks technology and a bit of insight from ultrarunner Scott Jurek.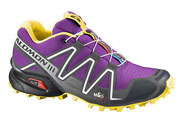 Salomon Speedcross 3 - A light weight, aggressive profile, trail racing shoe.  Reduced heights bring you closer to the ground providing a more stable ride in an incredibly light aggressive trail shoe.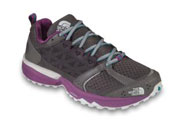 The North Face Singletrack II - A lightweight trail running option that offers protection thanks to Snake Plate™ technology, which reduces stone bruising while retaining the shoes' flexibility.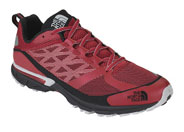 The North Face Hayasa - Guided by the Japanese word for "speed," our designers created these ultralight running shoes in collaboration with a world-renowned athlete, and TNF ultra-runner Tsuyoshi Kaburaki. Enabling you to feel the trail closely, these shoes provide comfort, support and protection. A neutral, low-profile midsole allows a natural stride turnover.
Track & Field Spikes Are Here - Nike, Saucony, Asics, adidas, Brooks and New Balance...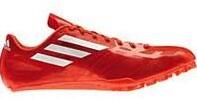 Adidas AdiZero Prime Finesse- Designed for 100 - 400m sprint events, this frame supports the foot and transfers power from you to the track.  Lightweight & durable.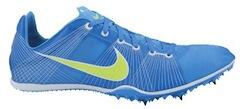 Nike Zoom Victory -  An incredibly lightweight, mid-distance spike.  The upper features ultra-strong, ultra-lightweight Flywire to help lock the foot in place for a snug, secure fit. The outsole includes an aggressive, removable six-pin plate for enhanced traction and comfort on the track.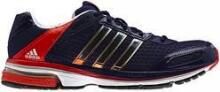 Adidas Supernova Glide 4 - Don't shuffle, glide to the end of your next workout in the newly revamped adidas Supernova Glide 4.  This update is much lighter than the Supernova Glide 3, features a reduced midsole height and has Adiprene+ in the forefoot for cushion and energy return.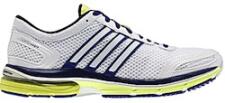 Adidas AdiZero Aegis 2 - A great go-fast everyday trainer,  the Aegis 2 combines features from Adidas' performance training and racing shoes.  Fusing durability, stability and adaptability, the Aegis 2 will protect you mile after mile. 
NEW ACCESSORIES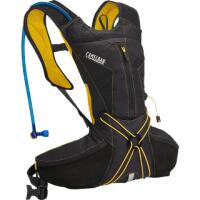 Octane LR This lumbar hydration system keeps water secure and amazingly stable for trail running and adventure races.  Ultra-light materials, external fill, overlapping organizer pockets, front and back reflectivity, quick stash overflow storage, safety whistle. 100oz Hydration capacity.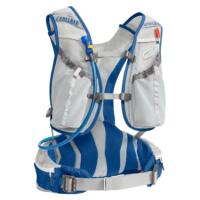 2012 Ultra LR Vest An incredibly stable lumbar hydration system for long distance running or elite races. Antidote Lumbar Reservoir with Quick Link™ System, 1/4 turn - easy open/close cap, lightweight fillport, patented Big Bite™ Valve, HydroGuard™ technology, PureFlow™ tube, easy-to-clean wide-mouth opening.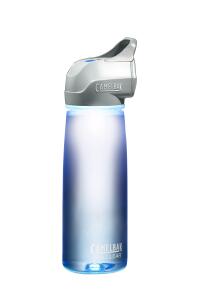 CamelBak All Clear turns nearly any tap or clear natural water source into potable drinking water in just 60 seconds, letting you hydrate on the spot. And, since CamelBak All Clear is a water bottle as well as a purification system, you can enjoy your water right after treatment or carry it with you.

Endurance - The hydration pak redefined. The Endurance utilizes the same balanced weight distribution, materials, and creative carrying capacity as other Nathan hydration vests, but added features like a Waterproof Pill Pocket, contoured back panel, angled rear compartment, and a Front Power Stretch Mesh gel pocket.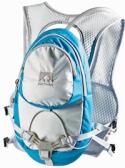 Intensity - Long periods of exertion demand hydration, and comfortable ways of carrying it. The Intensity meets the challenges encountered specifically by women distance runners – uncomfortable shoulder straps, too-short vest length – and offers a vest that is so comfortable you'll swear it's an extension of your shirt.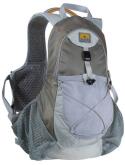 Synergy - Mixed drinks aren't just for post-race anymore. Finally, the ability to carry water and electrolyte drinks in one bladder. Designed for the runs, rides, and hikes when you need more than just water. The unique Synergy Bladder carries water and electrolyte/energy drink in separate chambers, and the Potency Dial allows you to choose pure water, electrolyte drink, or your preferred combination of the two throughout your adventure.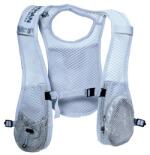 HPL #028 Running Vest - Our favorite storage vest is back - so light and useful, this pak keeps your small essentials handy in front pockets.  Although not designed to accommodate a hydration bladder, it remains a favorite for easy, comfortable storage for hikes, bikes, and runs.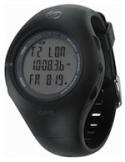 Soleus GPS 1.0- This simple, easy to use digital watch not only is small enough to use as a daily sport watch, but will track your calories, speed and distance.  The next generation is here, for only $99.