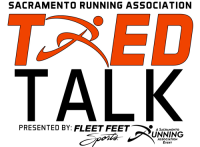 Fleet Feet Sports and the Sacramento Running Association have partnered to provide a series of education seminars and clinics centered around Training, Recovery & Rehab, Equipment and Diet. TRED Talks happen each month at Fleet Feet Sports Sacramento at 7:00pm. Please RSVP for each TRED Talk separately.
April 21 at 7:00pm
Topic: Tech Training: Discussion of utilizing running technology products to improve training and workout management.
Judd Van Sickle, MS from UC Davis Sports Performance will be on-hand to discuss how to utilize the data you can collect from technological devices like Garmin. He will discuss the platforms that you can utilize to analyze this data such as Garmin Connect, Strave and Training Peaks and do so in a digestable way that you can head out tomorrow and use your devices to truly help improve your performance. In addition, Fleet Feet Sports Sacramento Garmin Expert, Kevin Ciacco will be on-site with a demo area where he can answer all of your Garmin and Garmin Connect questions.
RSVP BELOW
VIEW COMPLETE TRED TALK SCHEDULE HERE.