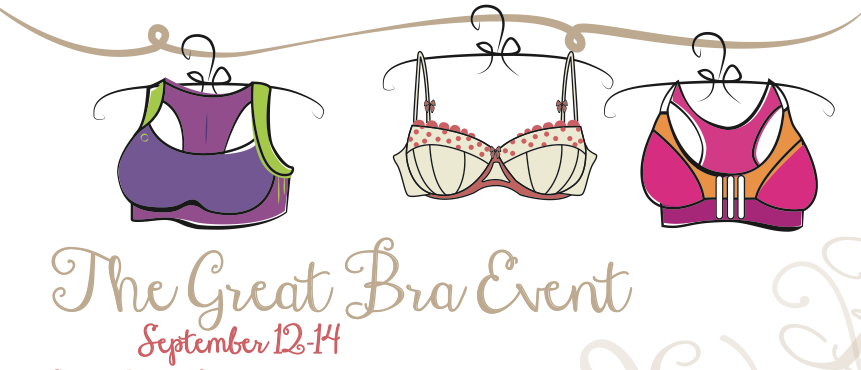 Fleet Feet Sports Sacramento is excited to host The Great Bra Event. For three days bra fitting will be our focus with an educational seminar, specials, fittings and appointments.  In addition to the Fleet Feet Sports Fit Experts. See the agenda below for Thursday, September 12 - Saturday, September 14.
Thursday, September 12:
The Great Bra Talk:
Join us at 7 p.m. for "The Great Bra Talk: Learn about bras from the Guy who knows them better than you do!" Fleet Feet's own Dusty Robinson will address the group with his most notable seminar about bras.  You might not think a guy would know anything about this subject but if you have ever heard his talk before you know that he will prove you wrong. We will follow the talk with drinks, appetizers and fittings until 9:00pm.
Friday, September 13 & Saturday September 14
Bra Fit Appointments:
Looking for some one-on-one attention and don't want to wait? On Friday, September 13 and Saturday, September 14 we will host bra fitting appointments. No wait, no hassle, just show up for your scheduled appointment and our Fit Experts will fit you in the right bra.  During appointments in addition to Fleet Feet Sports Bra Fit Experts we will also have Moving Comfort Fit Experts on hand. Make your appointment HERE. 
THE GREAT BRA EVENT SPECIALS:
- 20% off any two or more bras plus free gifts