Capital Road Race Management (CRRM) is a running and walking event management and timing company based in Sacramento, California. Formed in 1999, the CRRM team manages and/or times over 45 annual running events from Santa Maria to Reno including the following popular, high-caliber events: Shamrock'n Half Marathon, Women's Fitness Festival, Run to Feed the Hungry, Urban Cow Half Marathon, Run on the Sly, Apple Hill Harvest Run, Blood, Sweat & Beers, Fair Oaks Fiesta Sun Run, No Excuses 5k Run, Run Your Gourd Off and the Valentine Fun Run/Walk. CRRM handles timing for all Fleet Feet Events Signature Races.
---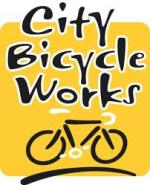 City Bicycle Works is a local bicycle store and shop offering not only bike purchases but also repairs, tune ups, etc. They have provided race winners with prizes and bikes for several years and continue to be an active partner of Fleet Feet Sports Sacramento.


 
---
Blue Diamond Almond Growers is a locally run almond processing plant in Downtown Sacramento. The Blue Diamond brand has been around since 1910 with production held at C and 17th Streets. Blue Diamond Almonds sponsors the Blue Diamond Almonds Shamrock'n Half Marathon held in March and also provides almond samples for other races, events and training programs for Fleet Feet Sacramento.
---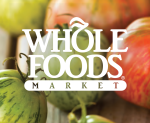 Whole Foods Market was founded on providing whole, natural products to its customers. It still operates on the core values of selling the highest quality natural and organic products available; satisfying, delighting and nourishing customers; supporting team member excellence and happiness; serving and supporting local communities; practicing and advancing environmental stewardship; and promoting the health of stakeholders through healthy eating education. Whole Foods Market has been the sponsor of the Whole Foods Market Breakfast at the Women's Fitness Festival for many years and assists in providing products for training group events as well. 
---

Kaiser Permanente is one of the local, quality health care providers for the Sacramento Region. Kaiser has been a partner of Fleet Feet Sacramento for several years and is the current title sponsor of the Kaiser Permanente Women's Fitness Festival held each year in June. Service at Kaiser Permanente is focused on one thing: keeping you healthy. Through their pool of top doctors, patients receive the best care for their needs. Kaiser is a partner and not your typical health care provider. They focus on knowledge, empowerment, prevention, personalized care and convenience. 
---

Results Physical Therapy & Training Center is a local physical therapy and training office specializing in sports care and performance training. With partners like Fleet Feet Sacramento, Sacramento Republic FC and the Sacramento RiverCats, the team at Results knows their sports and knows how to help athletes like you. Results Physical Therapy also offers a Head-to-Toe Running program in store four days a month, including video gait analysis and functional movement screenings. Learn more about this program HERE.
---
Elite Spinal & Sports Care is a local Chiropractic and Sports Therapy office specializing in sports related issues. The focus is on the entire body, not just the spine. They have seen patients for various spinal conditions, along with issues involving joins and soft tissues of the extremities. 
---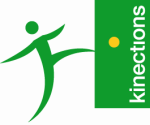 Kinections, Inc. is a local somatic practice owned and operated by Lino Cedros, ATC, MT, SP, CAMTC who is also a certified Athletic Trainer. He is an extraordinary lifelong learner with 2,000 hours of extended education training and over 1,000 hours of teaching under his belt. He has specific experience in assessments related to many sports including running, marathons, triathlons and many more. 
---
Dr. Kenneth Kirby, DPM is a local podiatrist serving the Sacramento region. He hosts free monthly in store visits and sees patients for a few minutes each to discuss specific issues. Visit our calendar for Dr. Kirby's visit dates.