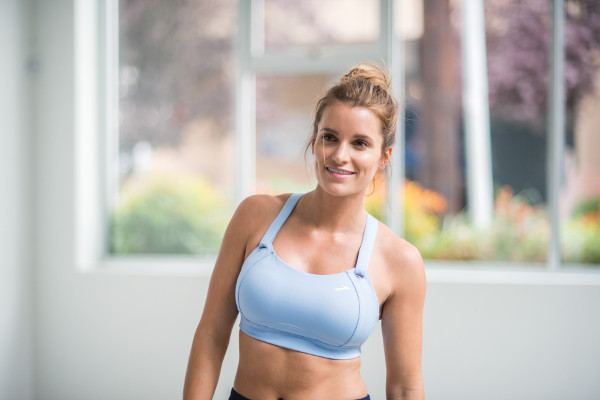 There are TWO essential pieces of athletic equipment for women: properly fitting shoes and properly fitting sports bras. 
Schedule an appointment for The Great Bra Event & receive:



A private and personalized appointment with a bra fit expert.

Free gift with purchase!

Additional 20% off when purchasing 2 or more bras. 
 Did you know?
8 out of 10 women are wearing the wrong sized bra.

The average life of a sports bra is 6-12 months. Bras that are dried in the dryer last even less time!

Not all sports bras are created equal. A sports bra is essential equipment. Find the one that is right for you.

A woman should be re-measured for a sports bra every year, and also after major weight gain/loss or pregnancy

We carry the best sports bras from Brooks, Panache, Enell, Shock Absober, New Balance and Nike for all types of fitness activities.

Not sure which size is right? Our bra fit process will help you determine which bra is right for you.  We carry sizes A-H.