We believe that what makes Fleet Feet Training really stand out from other training programs is our coaches. Fleet Feet coaches are some of the most experienced, passionate and dedicated people you will find in the industry. They love what they do and it shows. All Fleet Feet coaches have gone through extensive training and are CPR and First Aid certified. Come meet our team!
Interested in becoming a Fleet Feet Coach? Apply here!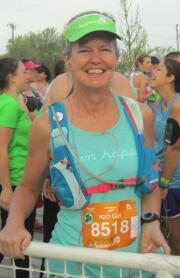 Daphni Ames: My running journey began in 2014 by signing up for the Women's Fitness Festival 5K and Fleet Feet's training program. I fell in love with the Fleet Feet training programs and learned to love running. Later that year I completed my first 10K as a relay partner for Urban Cow and then it was time to jump to running my first half marathon - Shamrock'n 2015! I have now completed four half marathons and a number of 5K and 10K races. The ability to share this running journey with long time friends and to make new friends - it is amazing. I love to share my enthusiasm for running and helping others reach their goals. Seeing the looks on trainees faces as they reach a goal - that is the best feeling and why I love to coach!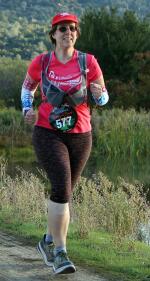 Kathy Applebaum: I was that kid in junior high who couldn't run the mile, and so I always associated running with being yelled at by a teacher. Fast forward many years, and I made the decision to get fit, lose weight, and de-stress. I still couldn't run a mile, but a Fleet Feet email came saying there was a 5K program for beginning walkers. There went my last excuse! I signed up and had so much fun that I kept at it. Now my favorite distances are the 10K and half marathon, and I love helping other people achieve things they didn't think they could. When I'm not out running, you'll find me on my bike or hiking with my husband Eric and my dog.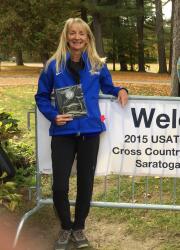 Mo Bartley: I am a trail specialist. My running career started in 1988 with Ride and Tie and I have competed in every distance from the 1 mile to the 100 miler. I am a 5 time Western States top finisher and 1996 Ultrarunner of the year. I was a member of the 1998 World 100k Team; Top Master now senior road and x country runner. I am a USATF Coach, an American Sports Academy of Running Coach, an Assistant X-Country coach for Placer High school since 2005, and currently the Head Coach for Fleet Feet Sacramento's trail running programs.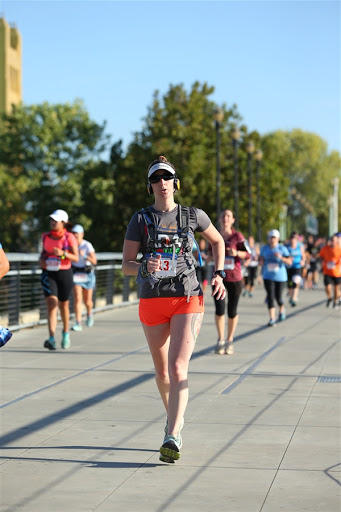 Karen Black: Running is about the journey, not the destination. Whatever your reason for running, or even if you're not sure why, I want you to enjoy it, make friends, and learn. I was not athletic when I was younger. I only started getting into running in my late 20s. These are the reasons why I wanted to coach for Fleet Feet; to show that everyone can run and you can enjoy doing it. I used to say that I had no ambitions to run a full marathon. Then one day, I received the Fleet Feet training email for the California International Marathon and I signed up.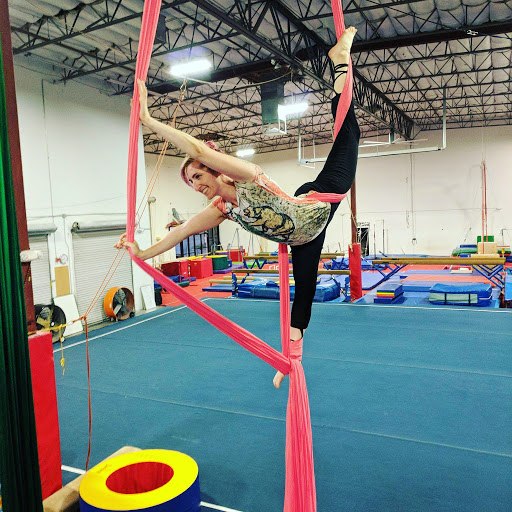 Throughout the training program up until I finished the race, I had no idea what compelled me to change my mind about marathons but I'm so glad I did. Now I will forever be called a marathoner and made so many friends along the way. I work as an Environmental Scientist for the State of California for my day job. I enjoy practicing Aerial Silks as part of my cross training. Running helps me burn off the energy after sitting at my desk and allows me to explore on foot.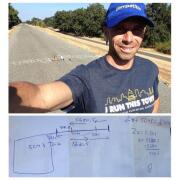 Charlie Brennaman: I am from Sacramento, and ran in high school and college. I have competed in races from 400m to 50k and triathlons up to half ironman distance, though I prefer the 5k to marathon and cross country. I have coached all levels from middle school and up.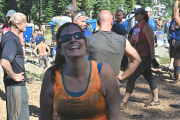 Michelle Campbell: I never really thought of myself as a runner, and when I first started running to lose weight in 2013 I hated it! I remember when I first ran a full mile without stopping. It was a great feeling! Now, my mid-range runs are probably my favorite! I enjoy four to seven mile runs quite a bit. My legs have had time to warm up and I've gotten rid of most of the stressful thoughts that may have plagued me. I find mid-range runs to be relaxing and meditative. I'm still not fast or running the whole time, but I get it done! Fleet Feet training programs have been the key to my improvement and my success. Before I found Fleet Feet, my first half marathon was a miserable experience. I didn't know about pacing, form, fueling, or hydration, and my online training program only got me so far. I bonked at mile nine. I limped painfully to the finish line and I cried any time someone talked to me. I completed my first Shamrock'n Half Training Program in 2014, I PR'd and took over an hour off my time. I cried again, but fabulous tears of joy and pride! (Plus I was able to climb the stairs out of Raley Field without help!) Since then, I've participated in eight different Fleet Feet Training groups, run six Half Marathons, three 10k's, five 5k's, and two Tough Mudders! I love meeting different people and exploring the world through running. I'm thrilled to be a member of this coaching staff that has had such a tremendous impact on my health and my life!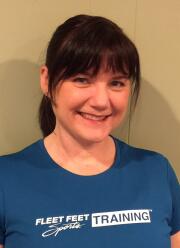 Nikki Couture: I've been a group fitness and personal trainer for over 10 years. I started coaching for Fleet Feet in 2009 and the participants continue to inspire and motivated me to learn and grow in this field. My fitness philosophy is focused on "doing what's best for your body today." My goal is to keep people moving, injury free and living an active life for as long as possible. I specialize in working with people of all levels, newbies are always welcomed and encouraged to join in on the fun. Certifications: Fitness Certification thru American River College. ACE Personal Trainer, AFFA Personal Trainer and AFFA Group fitness, Kaiser Cycling Certification, and TRX. I teach everything from boot camp, cycle fitness classes, group strength training and core conditioning.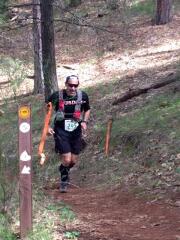 Brad De Luchi: I completed my first FF training program in fall 2010, Urban Cow. Since 2011 I have been involved with almost every running training program as either a participant, mentor or coach. I have completed 9 marathons, 12 half marathons and a handful of ultra's including a 100K race. I enjoy road running as much as trail running as I find them to be different challenges.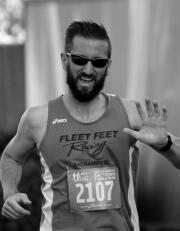 Jeremy Donati: Running has truly changed my life. In 2011, I was over 100 pounds heavier and very inactive. I began running after losing the weight and I believe it's the reason I have been able to keep my weight manageable. Running is a passion and enjoy every aspect of it. I run with the Fleet Feet Sacramento Racing Team and I am an Ambassador for Sacramento Running Association. In 2016, I was fortunate to join the coaching staff at Fleet Feet Sacramento. I love being able to inspire and motivate people to be the best versions of themselves. Hope I have the opportunity to work with you.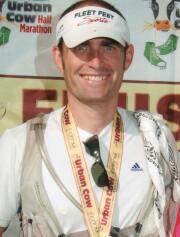 Chris Gilbert: My name is Chris Gilbert and I have been a Fleet Feet trainee, pacer, coaches assistant and coach. I didn't start running until my wife coaxed me to try Cross Fit. Cross Fit Includes lots of 400m and 800m sprints which, to my surprise, I enjoyed! A month later, I competed in my first 5k. A month after that I did a trail run near Folsom Lake. I was hooked. My very first training experience with Fleet Feet Training was the Fall 2011 Dirty Fun trail training. The 2012 Shamrock'n training came next, then the 2012 California International Marathon training. My goal was to finish in under 4 hours. I accomplished my goal, despite mother nature's attempts to deny it. The marathon training was the hardest thing I had ever done. It inspired me to get more involved with running and the running community. Thankfully, Fleet Feet was able to help me accomplish another important goal, to become a coach. Now, I have the pleasure of helping other runners achieve their goals. Remember, swing those arms, keep that chin up and move those feet!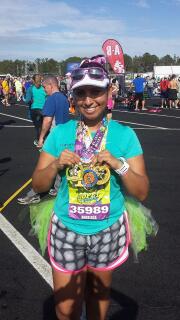 Anjelica Gonzalez: Hi!! My name is Angelica and I started my running adventure in 2008, by running my first 10k. But my love for running began when I started to train for the Los Angeles Marathon, my first full marathon. I established amazing friendships during the many many hours and many many miles. In 2012 I moved from Southern California back to Sacramento and started training with Fleet Feet for the NIke Women's Half Marathon. I fell in Love with the training program!!!! Fleet Feet helped me to not only build my running community but build amazing friendships. Being a coach is one of the most rewarding experiences in my life. Remember - All our Dreams can come true...if we have the courage to pursue them. (Walt Disney)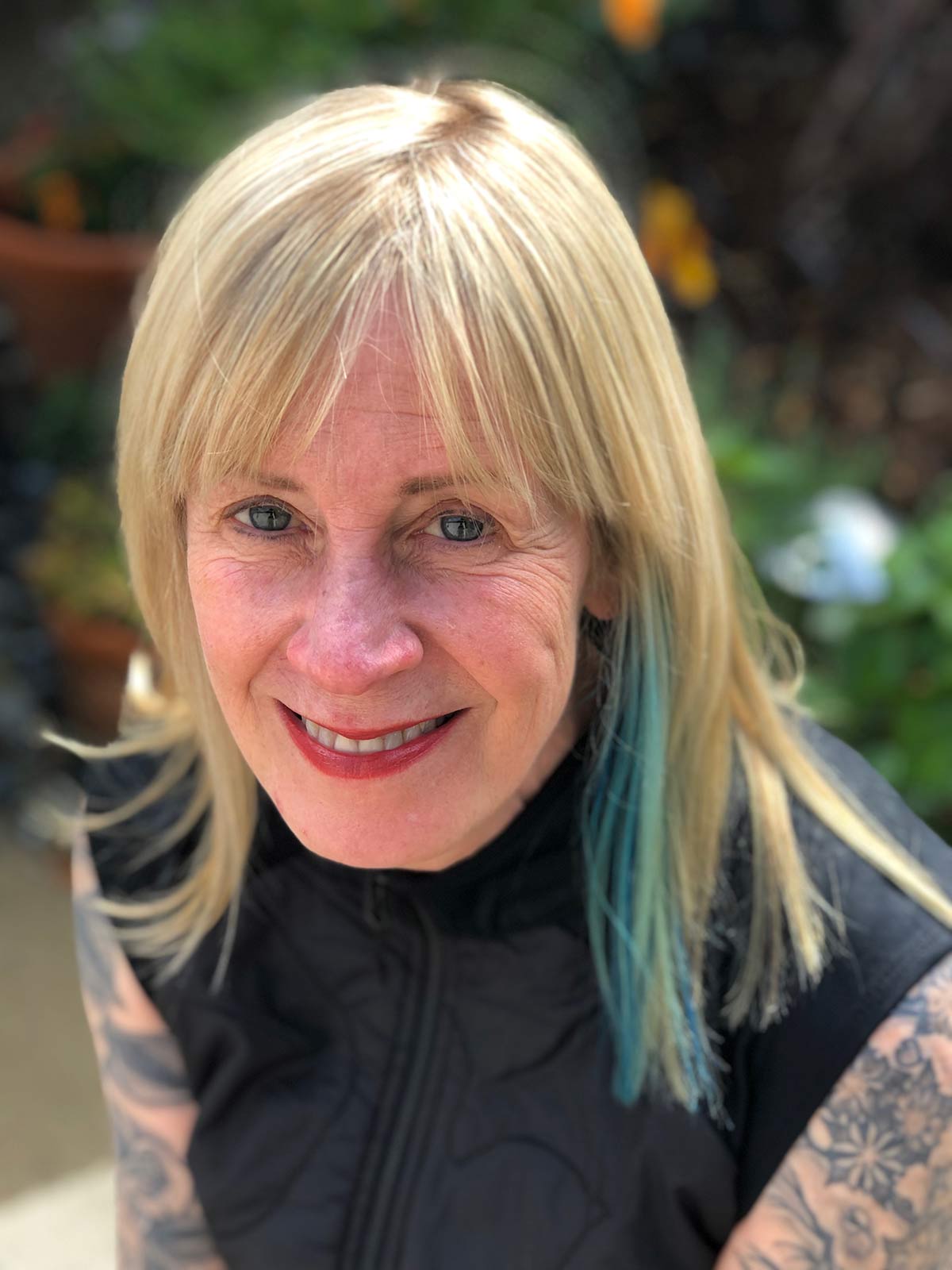 Leigh Grogan: I'm Leigh and coaching at Fleet Feet Sacramento has officially topped the University of South Carolina (my alma mater) winning a football championship and a tall glass of sweet tea. I believe that distance is not necessarily measured in miles but determination and passion. And I love this quote: "In the long run, we only hit what we aim for" (Thoreau). Training is about you and your goals. I can't wait to take that walk and that run with you. Let's go!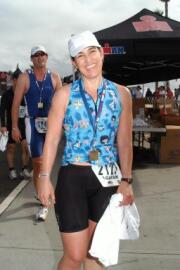 Tonia Hagaman: I started running with my Mom back in the 80s, ran varsity track in high school, and kept running right through college as a stress reliever (plus, I went to UC Santa Barbara and it was a great excuse to go to the beach every day - not that one needs an excuse!). After grad school and moving to Sacramento, I was convinced by a friend to do a sprint triathlon, and I was hooked. Several sprints and four Half Ironman triathlons later, I decided to focus on the run, and joined a Fleet Feet training group. I was so impressed by the level of knowledge and experience of the coaches that I had to be a part of it - I became a coach myself! Since then, I've done CIM (the flood year), training with Fleet Feet, of course, and with several fellow coaches, I completed the Spokane to Sandpoint relay in 2013, 187.2 miles, and had a blast. Being a health educator by profession, I know that the support and education that Fleet Feet provides as part of our training programs are essential to creating lasting lifestyle changes.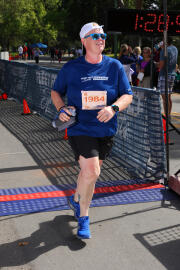 Karen Henry: In 2009, I weighed nearly 400 pounds. I had gotten on a flight and the seat belt extender nearly wouldn't fit. I knew at that point that I couldn't continue that way. I changed the way I ate and added physical activity. By 2011, I had lost over 100 pounds and had made walking a regular part of my life. In May 2011, I signed up for my first 5K race. I had been inspired by a friend who had committed to do a 5K race a month. I finished that first 5K in 48 minutes. After that, friends encouraged me to sign up for Urban Cow Half Marathon training. I said to myself, "I can't do that!!!" Immediate after that, I pondered exactly why I couldn't do it!! I signed up and was immediately hooked! By that point, I had lost 180 pounds and I had quit smoking after 22 years. Since 2011, I have completed 16 half marathons and 2 full marathons. Running has given me something that I can't quite quantify. It has shown me that I can do things I never thought were possible. It has shown me that I can handle adversity. It has given me confidence to try things I have been afraid of trying because I was afraid of failure. Most importantly, I have met the most incredible people through Fleet Feet. I am ecstatic that I am now a coach with Fleet Feet. I am so excited to be part of such a wonderful organization! I am also an RRCA-certified distance running coach. I can't wait to help show other people that they can do things they never thought were possible, too!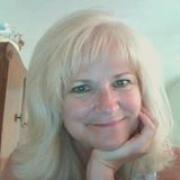 Kristi Jensen: Kristy has been a long time 5K runner. She joined Fleet Feet Sacramento's Couch to 5K, No Boundaries program to support her friend achieve a fitter lifestyle. Realizing she had found her running "home" she advanced through the 10K program, to mentoring and then to the coaching team. Kristy has been coaching with Fleet Feet Sacramento for over 4 years and is proud to be a RRCA Nationally Certified Adult Running Coach.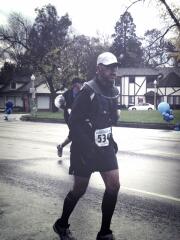 Rick Manuel: Seems jogging has always been part of my adult life. In 2011, I retired from the Department of Corrections, as a Correctional Captain. In Sept. 2012, I became a part of Team Fleet Feet as a Fit Specialist. In January 2013 I completed FF's coach-in-training program. Since then I've coached NOBO, Shamrock & Urban Cow Programs. Last year after a hip replacement, I begin jogging trail & ran my first trail race in July 2015 (BSB). I love running trails and becoming a true Trail Head.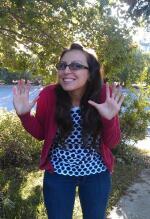 Anabel Morales: I heard the call to become a runner back in 2011 when I decided to sign up for my first 10k, the Davis Turkey Trot. Soon after crossing the finish line, I felt the distance was too short so I signed up for my first half marathon. When I started training by myself it seemed so hard. I picked out these super cute gray running shoes, which I didn't find out until I ended up with terrible shin splints and plantar fasciitis, were completely wrong for my feet. Frustrated, I spoke to a friend who referred me to Fleet Feet. Yay! Once I was fitted for the right pair of shoes and started training with the Fleet Feet Shamrock'n Half Marathon group, running became easier and my love for it grew. Is it possible to love running even more? Yes!! In 2013, I was introduced to the world of trail running. Once I was out there, I knew I was home. The feeling of running past trees, being kissed by fog, incredible views in the early mornings, and the laughs and bonds I created in the middle of nowhere was exactly what I needed. Trust me, some of my best and most lasting memories and friendships have been formed over miles and miles of running on the road or out on the trails and I'm thankful to be part of this community. My goal as a Coach is to create a fun environment where my trainees can start or continue on their fitness journey. Whatever your reason is for starting your new fitness routine, I'm looking forward to working with you to get you moving and keep you smiling.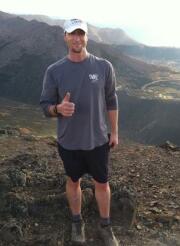 Jeff Oberlatz: I've been running since I was forced to do it in boot camp (24 years now. Dang!) I discovered I was fairly good at it so I kept it up. Since then I've competed in college track and cross-country, completed 4 marathons and 2 ultras, and numerous half marathons. To this day running is still my drug of choice. I run so I can shed the stresses of life, and there's nothing that can compare to that post-run feeling. I started coaching in 2001. Since then I've coached various levels of walkers and runners to complete various distances from 5k to marathons. I've been inspired by FCP's (former couch potatoes) and stroke survivors who complete their distance goals. I've worked at Fleet Feet Sports Sacramento in 1998, and I can't imagine a better company to work for. It's a privilege to have the opportunity to inspire people on a daily basis to maintain a healthy lifestyle, and to show them the tools to shed the stresses of life.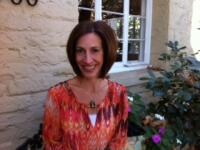 Sally Phillips: I've been coaching 5K, 10K, Half Marathon and Speed School for the last eight years. I enjoy coaching walkers, run-walkers and runners. I am married and have four children. My new special hobby is tap dancing.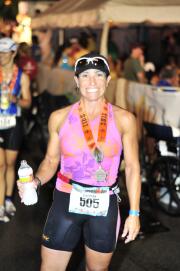 Patty Palumbo-Shackleford: Hi…my name is Patty and I love being part of the Fleet Feet Sacramento coaching team! I have been in the Health and Fitness Industry for over 20 years as an athlete, a coach and a business owner. I am an RRCA Certified Run Coach, a personal trainer and the Director of the Recruiting, Training and Management Division for a local Corporate Wellness Organization. I enjoy participating in and coaching events of all distances ranging from the 5k to the Marathon as well as Triathlons ranging from Sprint Distances to Ironman Distances. I love empowering people to pursue their goals and providing them the education and practical experience to live a healthy lifestyle. If you are reading this, I hope to see you in a future Fleet Feet Training Program!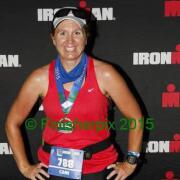 Cami Wolthuis: Growing up I was always playing sports. I even found a job that lets me play sports and inspire high school kids to be physically active. As an adult, I found myself missing the training and feeling of satisfaction when I competed in high school. In 2009, I joined my first Fleet Feet Shamrock'n Half Marathon group and haven't looked back. I have completed numerous halves, four CIMs, and have now completed every distance triathlon from super sprint to a full Ironman. I love having the opportunity to coach with Fleet Feet and encouraging others to reach new goals. I love being out on the bike trail, whether on my bike or running, and seeing so many people I have met through the variety of groups I have been involved in. I may not be the fastest runner, but I am all smiles every mile. If I ever share a new crazy adventure I might want to try, don't tell me I can't do it. It just fuels my fire and desire to prove you wrong.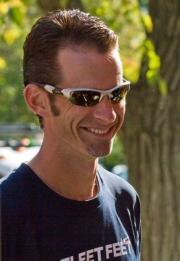 Chad Worthen: I am of the opinion that everyone is different. Especially when it comes to coaching sports. What works for one person won't work for everyone. Specifically when talking about running some people get great benefits from running high mileage other people just get injured. The best type of training is the training that people will do day in and day out. Setting short term and long term goals helps people get motivated. Accomplishing those goals keeps them motivated. Variety keeps things interesting. Every piece of the training plan has a purpose.
Interested in becoming a Fleet Feet Coach? Apply here!