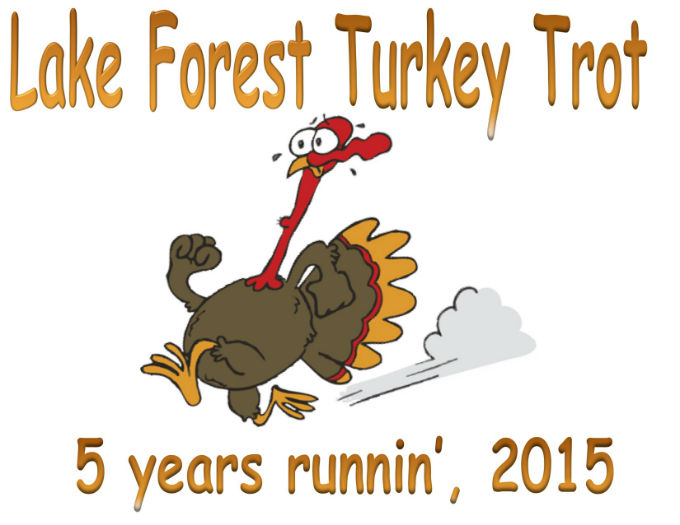 When: Thursday November 26th @ 8 AM
Where: Lake Forest Club House 2734 Lake Forest Blvd, Round Rock, Texas 78665
Save the date ... and come run - walk - stroll with us at the 5th Annual Lake Forest Turkey Trot! 

Same as in past years: this Turkey Trot is totally FREE, and totally family and pet friendly. So bring your parents, kids, siblings, friends, neighbors, co-workers or whoever else you think is in need of a good time! Let's burn calories before we pig out and nap the rest of the day away.

There will be two water supported courses: 2 easy going miles, and the 5 miler for the die hards or anyone feeling up to the challenge.

This event raises money for a local charity, and Round Rock Operation Blue Santa is this year's beneficiary. They provide assistance, typically through toys and food, to Round Rock families during the holidays. 

The way we raise money is through t-shirt sales, with all proceeds being donated to charity. The shirts are REALLY awesome again this year and that's because of our fantastic partner, Fleet Feet Sports Round Rock. They are a huge help in making all of this happen.

Mark your calendars and stay tuned for details on how to purchase your shirt.
* Email amymeeks@austin.rr.com with questions *