Get personalized support built specifically for the way you move.
Introducing ME3D™ insoles from Superfeet. The new personalized insoles for walking and running provide low-profile, lightweight support that's tuned to your body, while the Slides help soothe your feet after your workout.
Instead of trying to correct your stride like traditional medical orthotics, ME3D insoles support your body's preferred motion path.
Superfeet prints each insole with an arch support profile to match the unique shape of your foot and five zones of structure for complete coverage. Each zone employs directional flex lines that are finely calibrated to match the pressure zones of your foot, so you get a smooth transition that doesn't fight against your natural stride.
How It Works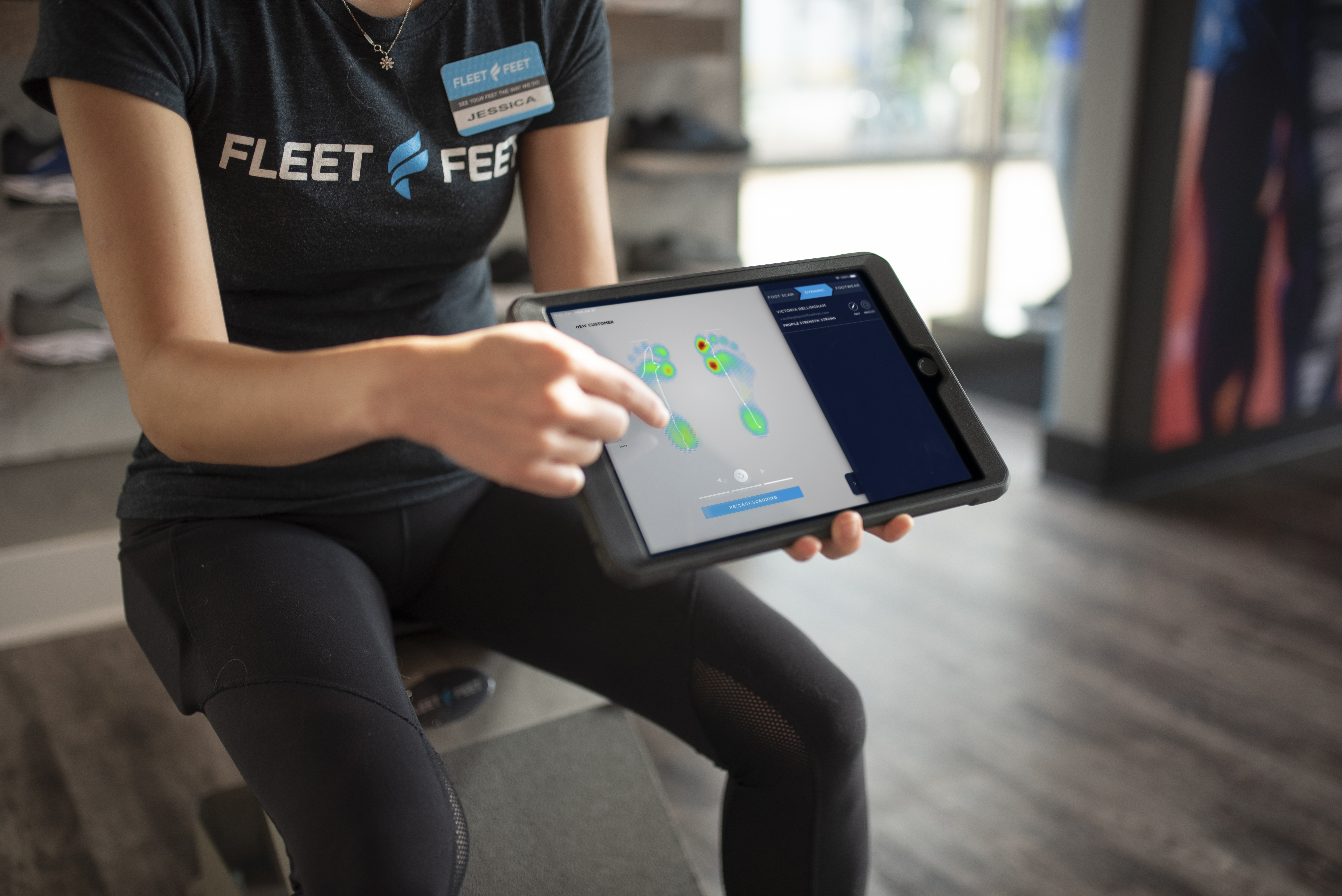 Superfeet engineers each ME3D insoles using dynamic gait analysis.
The process starts when you walk across the pressure plate that captures your stride in real time. The plate records each footstep to measure where you're putting the most pressure, and it maps the pressure across five zones.
Each zone then uses directional flex lines that increase stiffness to improve comfort and reduce muscle fatigue.
From the analysis, Superfeet prints a personalized insole that matches your foot's unique shape and pressure profile. The result is comfortable, durable footwear created just for you.