Mark King - Owner/Operator
Hi, my name is Mark King, and I'm the proud owner/operator of Fleet Feet Sports Round Rock. I was born and raised in Lake Jackson, TX and graduated from Texas A&M in 2005 with a degree in management. I love the outdoors and I'm an avid sports fan. When I am not at the store you can find me running, playing golf, watching my favorite sports teams or hanging out with friends and family.
At a young age I was fortunate enough to be introduced to the sport of running by my parents and thus the seed was planted. I have always enjoyed running because of its convenience. You can go for a run almost anywhere at anytime. Whether you are traveling for business or vacation or just hanging out at your house. You are always a few steps from going out the door and going for a run.
During my junior year of college, I decided to make health and fitness part of my everyday life and have never looked back. After working in a couple of different jobs, I got involved in the running shoe industry in 2009 as a footwear fit specialist. It was the best career move I ever made. Working in the running shoe industry helped combine my love for the outdoors, desire to live a healthy lifestyle and my passion for helping others. A friend introduced me to Fleet Feet Sports in 2011. After visiting a Fleet Feet Sports and reading more about the company, I realized we have a lot of the same values and goals. It has always been a dream of mine to own my own business and now the dream is a reality.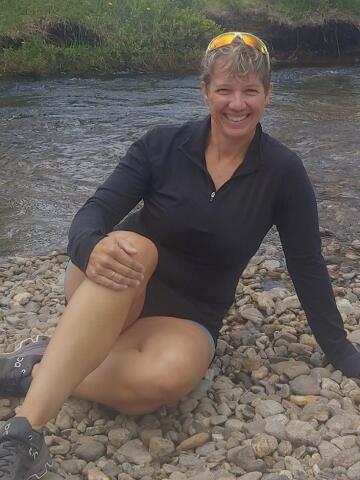 Leda
Store Manager & Outfitting Specialist
Leda is a full-time team member and former teacher who utilizes her sense of humor and good-natured personality to motivate and encourage others.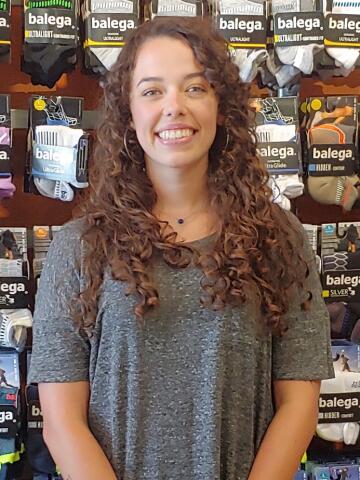 Chloe
Retail Experience Manager & Outfitting Specialist
Chloe is an enthusiastic athlete and loving individual. It is Chloe's passion to go the extra mile and help in her community. As a former high school Cross Country and Track runner, she loves to live a healthy lifestyle and enjoys learning new ways to keep a healthy lifestyle not only physically, but mentally. On her free time, Chloe enjoys listening to music, exploring the outdoors and trying exotic foods. Chloe wants to pursue a career in physical therapy in the future.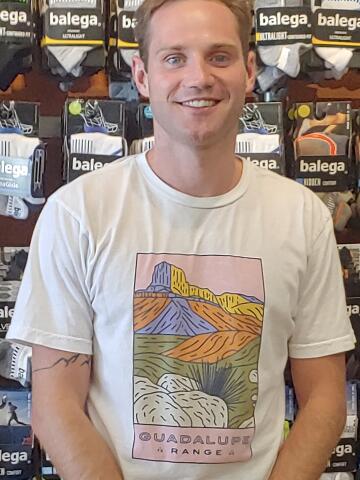 Spencer
Outfitting Specialist & Social Media Guru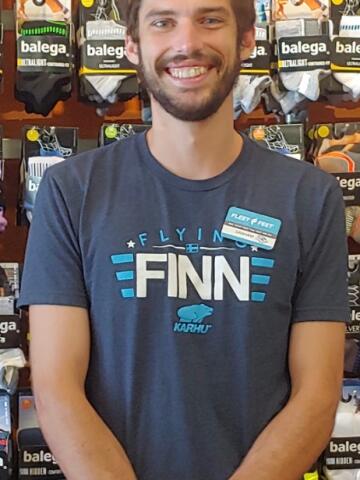 Graham
Outfitting Specialist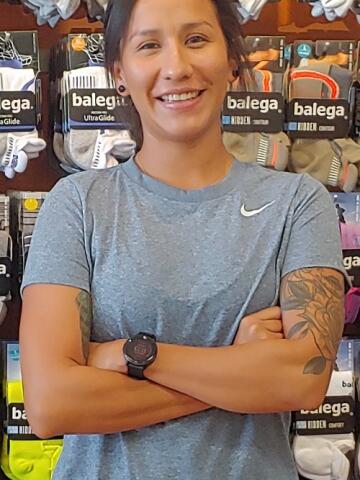 Lena
Outfitting Specialist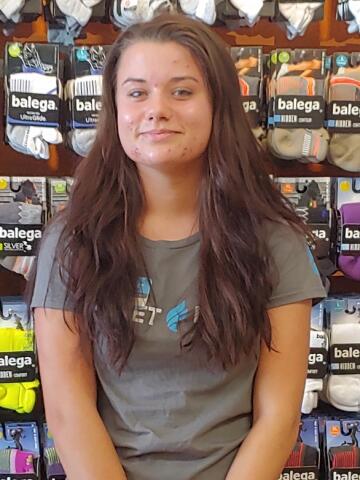 Christiana
Outfitting Specialist