Fleet Feet Rockford Team
The Fleet Feet team is comprised of the most passionate individuals in running specialty. Their focus is centered around giving our guests the best possible experience time after time as well as ensuring you achieve your needs in lifystyle, fit, customer service, training and product.

Jeff Winternheimer- Store Manager
Jeff was born and raised in Rockford, IL. He bagan running at the age of 14 and participated in cross country and track at East High School. Jeff was a state medalist in track his senior year and went on to run track at Illinois State University for 2 years. After a mid-life break from competitive running, Jeff has been back at it for the last 10 years. Jeff has finished two marathons and several half marathons. Jeff also enjoys biking and has completed a few 100 mile rides. He is mariied with two teenage children who are also runners. When Jeff isn't running or biking he enjoys traveling with his family. He thoroughly enjoys working with people in the running community and others who want to live a healthy lifestyle. He likes to hear peoples' stories and accomplishments and is happy to help anyone with thier running and fitness goals. Since joining the Fleet Feet team Jeff has become an expert at helping anyone who comes to the store find the fit that suits thier lifestyle. Stop in to see Jeff today!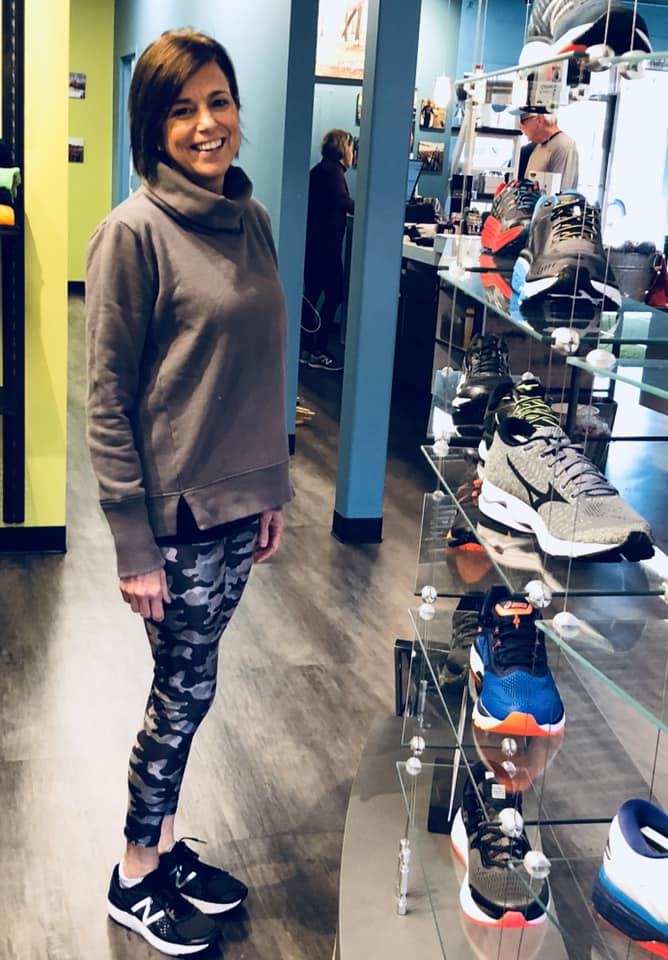 Mary Groves- Outfitter
Mary was born and raised in Rockford, IL. She has a long history of running including many 5k, 8k, and half marathon races. She returned to running following a long hiatus six years ago. Her favorite races were the Turkey Trots she ran with her daughters. Mary has recently added Orange Theory to her workout regime and loves how their classes challenge her in new ways! She suggests everyone add a fun workout to their health routine. Mary has been working at Fleet Feet of Rockford since opening day in June of 2017. She enjoys meeting new customers and getting to know our returning customers better. When she is not working at the store you will find Mary hanging out with her favorite people; her husband Jeff, daughters Amanda and Erin, son-in-law Mike, and granddaughter Emerson. Stop in to see Mary! She will always greet you with a smile and make sure you find your perfect fit!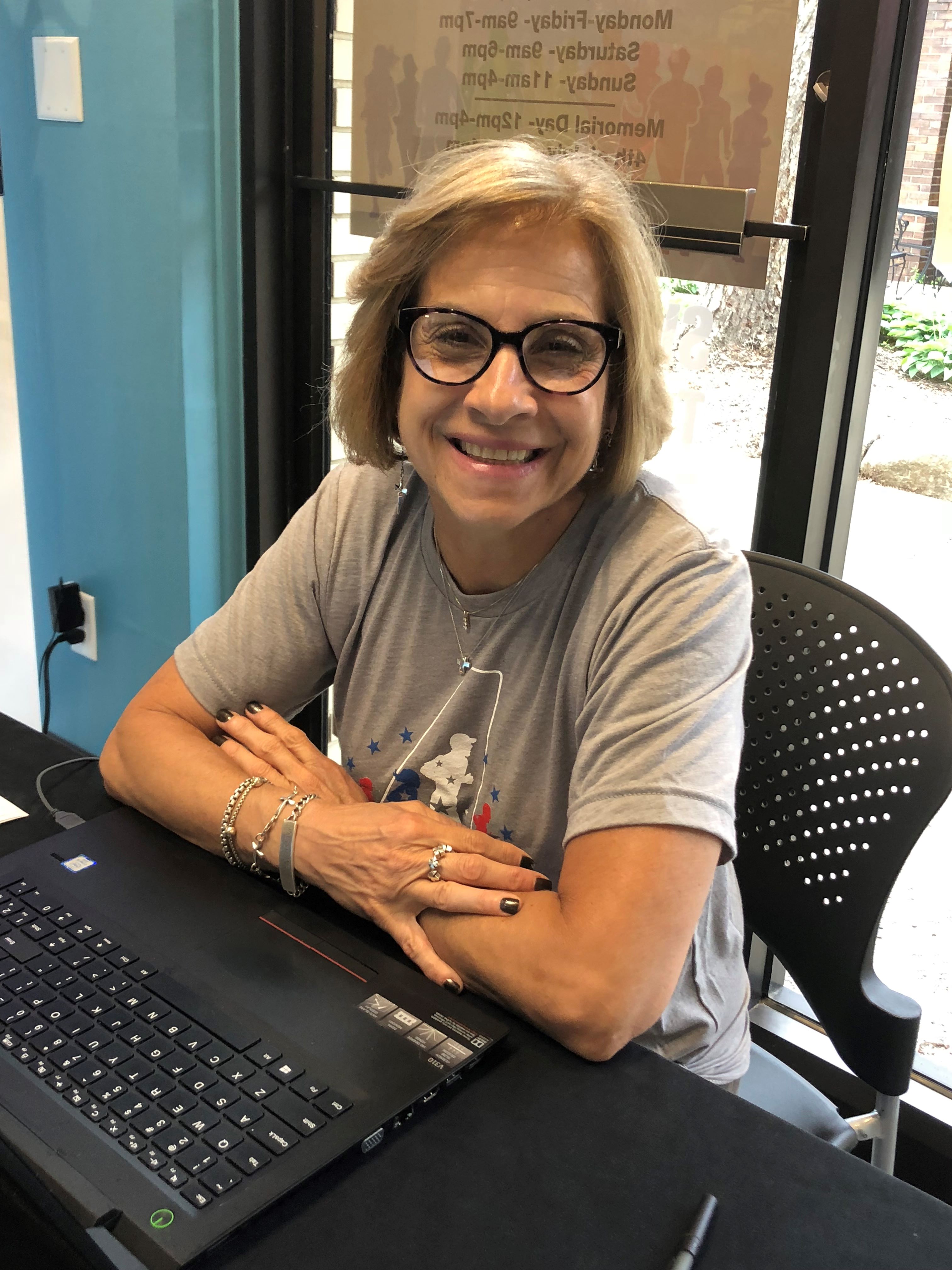 Joann Pazera- Outfitter
Joann is a life long Rockford resident and an East High School graduate. She has one son and 3 grandchildren. Joann has always been a fitness enthusiant as an adult but started running 4 years ago with a group at a local fitness club. Once she began, she was hooked! Joann enjoys the health benefits of group running and fitness, but also loves that she has met many new people who have become friends. Joann retired from her job with the Rockford Board of Education and wanted to stay active and involved in something she really enjoys. That's when working at Fleet Feet became the perfect fit! Joann has been with Fleet Feet since they opened in 2017. She works as an Outfitter and has coached and mentored several Fleet Feet training groups. Joann has raced many 5k and 10k races, and recently finished her 3rd Half Marathon! When you come to the store, Joann will be happy to get help get you in a perfectly fit shoe and linked to a great community of running/health enthusiasts!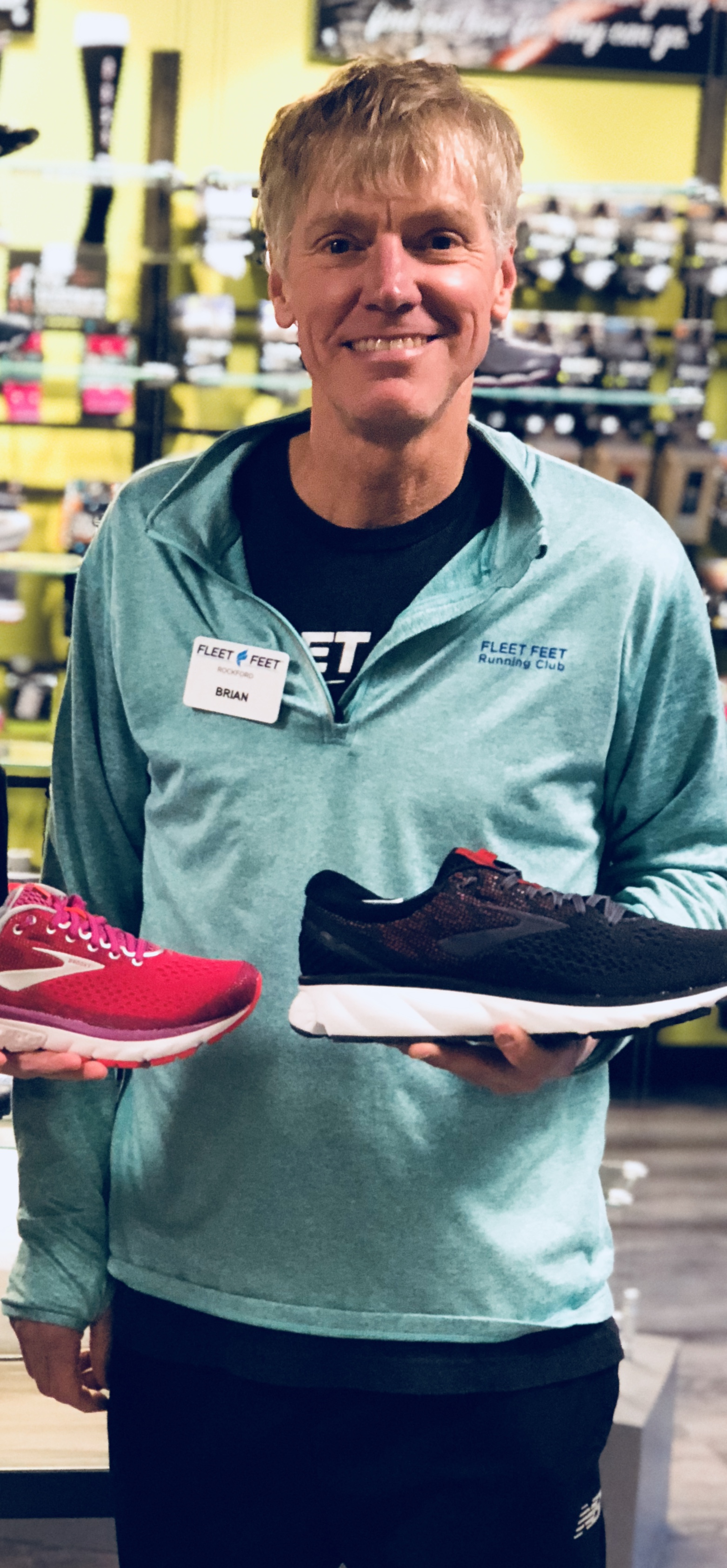 Brian Miller- Outfitter/Coach
Brian Miller has worked for Fleet Feet since opening in June of 2017. Brian originally hails from Kirkland, Illinois. In high school Brian played basketball and ran track. Since graduating in 1979 from Hiawatha High School, Brian has continued to run. He has run 41 marathons (Boston twice), more than 100 half marathons, and too many 5k's to count. Brian still runs every day! You can usually catch him running the bike path by the YMCA or somewhere on Rockford's West side. At Fleet Feet, Brian works as an Outfitter and serves as one of the running coaches for training groups. Brian has had the pleasure of running with a lot of running groups and great runners with Fleet Feet. He says the most fulfilling part of working at Fleet Feet is the chance to help new runners find a perfect pair of shoes, then help them train for their first race. When not working, Brian enjoys going to the Rockford Speedway, movies with his fiance Genny, and weekend road trips to running events. A little known fact about Brian is that besides his impressive running career, he is also a black belt in Tae Kwon Do. When you come to the store, ask for Brian and be sure to ask him about his best marathon time!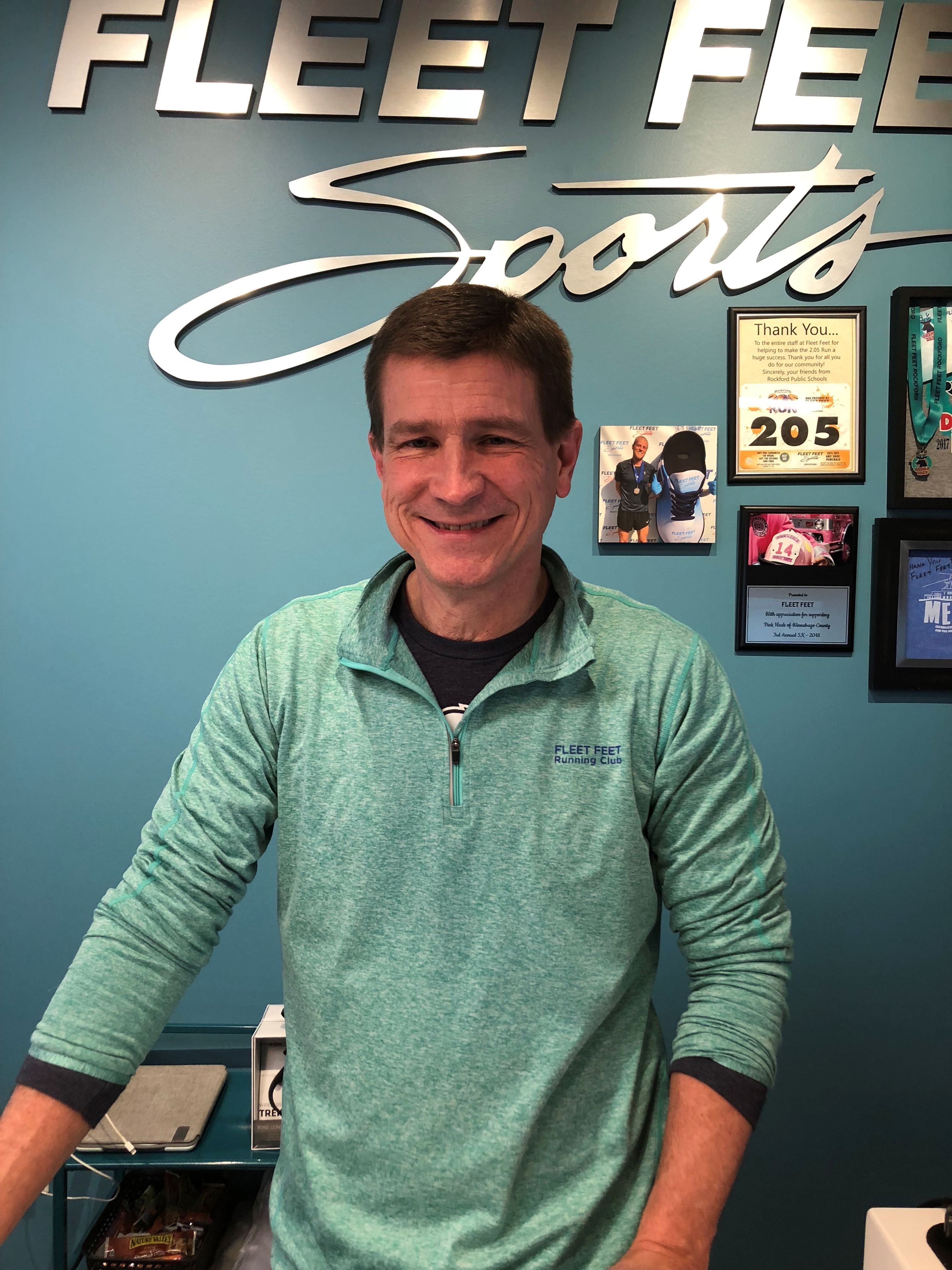 Mike Lambdin- Outfitter/Coach
Meet Mike! He is the newest member of the Fleet Feet team and brings great coaching experience and running knowledge along with him. Mike is orignally from Kirkland and moved to Rockford in 2005. He has a son who lives in Rockford and a daughter who lives in Normal, IL. Mike recently retired after teaching math for over 33 years. He taught at Geano-Kingston and Sycamore High School. Mike has coached track since 1985 and Cross Country since 1990. Although he recently retired from teaching he continues to coach boys track and cross country at Sycamore High School. Mike has experience running and coaching in all distances with the 400m being his favorite in competition as a youth, and cross country is favorite to coach. In 2014, Mike returned to running himself and enjoys racing distances from 5k to the marathon. He is excited to getting aquainted with and serving the Rockford area running community. He brings vast experience to the store and training groups. Next time you're at Fleet Feet, be sure to meet him!