Commitment: 14 weeks (offered summer only)
Current Fitness Level: must be able to comfortably walk 10 - 12 miles a week and must walk a mile under 20 minutes prior to entry in this program.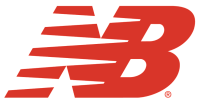 WalkFIT half marathon training is for those who want to go the distance. Perfect for advanced walkers who currently walk about 12-15 miles per week. This program is also great for those who are beginners to the half marathon distance but have completed some distance walks. This program prepares walkers mentally and physically to walk the 13.1 mile distance over the span of the program.
Locations: Fleet Feet Sports @ The Armory and various locations throughout Rochester, including Durand Eastman Park, Webster Park and Mendon Ponds Park
Class Format: 3 weekly coached and mentored workouts
Tuesdays at 6pm at Ridgeway
Thursdays at 6pm @ The Armory 
Saturdays at different locations in Rochester, 7am
Program Benefits:
Flexible training schedule
Workoutlog online training tool
A safe, supportive environment for all athletic abilities
3 weekly coached and mentored workouts
A custom New Balance No Boundaries technical shirt
Great camaraderie
Program shopping days 
Supportive and encouraging coaches and mentors
Online private group Facebook page
After program graduation party
Cost:  Early bird registration fee $125. All refunds are partial
For more information about WalkFIT Half Marathon training, please contact kate.brett@fleetfeetrochester.com
Program Start: June 15th for WalkFIT Half and June 28th for 5K and intermediate.
Program Schedule: Wednesdays, 5:45pm and Saturdays, 7:45am
Program Fee: $100 - $110 for WalkFIT 5K and Intermediate and $125 - $135 WalkFIT Half Marathon
Description: WalkFIT Half Marathon will provide the training, support and coaching you need to conquer 13.1 miles with confidence.