Calling Speed Demons and Want to Be Speed Demons

Speed Camp will be back this Spring
Details forthcoming


Do you feel the need for speed? Want to work on a strong finishing kick at the end of a race? Whether you currently run a 7 minute mile,11 minute mile or a 13 minute mile, Speed Camp will make you stronger and faster. This 6 week program will meet once a week and will provide you with speed workouts and education that are essential for your training schedules. Working from your current starting point, Speed Camp will help develop speed -  as well as prepare you for an upcoming 5K.
Commitment: 6 weeks (offered spring and summer)
Current Fitness Level: must have a current weekly base of 10-15 miles and be able to run a 13 minute (or faster) mile
Start Date:TBD
Location: The Armory (155 Culver Rd, Suite 110, Rochester, NY 14620): Tuesdays, 5:45PM
Class Format: one weekly coached workout
Tuesdays at The Armory, 5:45pm
Program Benefits:
Form Drills
Each week a different speed workout
Weekly emails from your coach
Education clinics at the beginning of every coached workout
Goal Race:  Your choice of course
How to earn  your Speed Demons Badge: TBD
Program Fee: $65.00 then $75 after a certain date
Meet Your Coach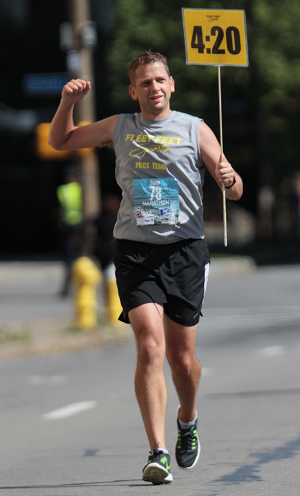 Coach Dan:  I truly enjoy sharing my passion for the sport and helping others reach their goals.  In faster youthful days, I ran cross country and track in high school and in college at Fordham University.  Since then, I have participated in duathlons, triathlons, and innumerable running races from one mile up to the marathon.  A few years ago, I began coaching beginner student athlete and adult runners and found I loved it.  I am currently in my second year as Head Coach of the Harley-Allendale Columbia track and cross country teams, and I regularly serve as a pace group leader for full and half marathons in the area and am one of the coaches for Fleet Feet Sports Half/Full Marathon Training Program.  When I am not working or coaching, I can be found spending time with my wife, three daughters, and dog.  Please feel free to reach out anytime with questions or concerns about your training or racing.  I am always eager to help!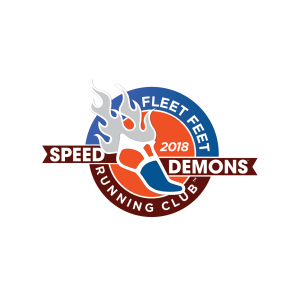 For more information about Speed Camp, please contact: kate
@fleetfeetrochester.com