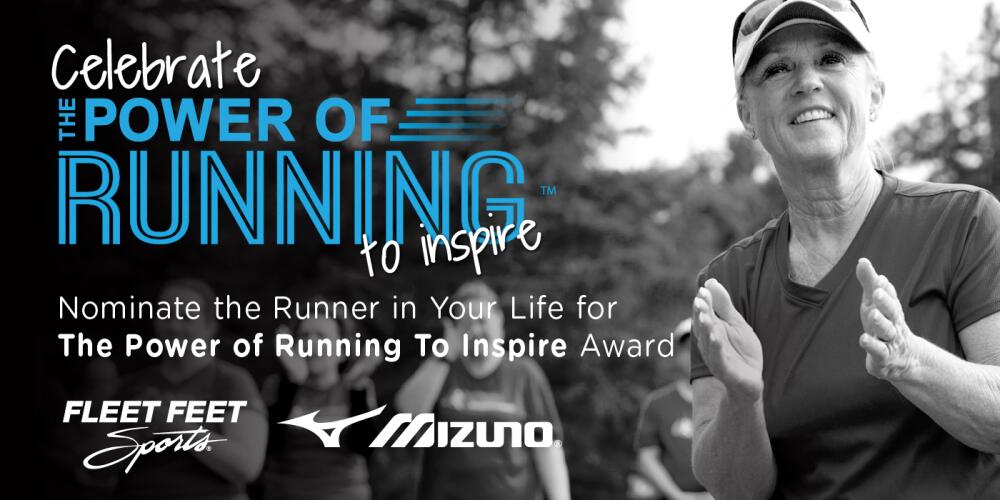 NOMINATE A RUNNER IN YOUR LIFE FOR
THE POWER OF RUNNING TO INSPIRE

AWARD
YOU KNOW THAT PERSON.
The one who improved his or her health.
Overcame challenges.
Raised money for charity.
Rallied communities.
ALL THROUGH RUNNING.
Mizuno will recognize five local runners with:
• A pair of Mizuno Wave Inspire 12
• In-store awards celebration on Tues, Oct. 6th.
• Online story and photo gallery
• One runner entry into national contest
Five runners total will be recognized nationally across all 150+ Fleet Feet Sports stores and receive $500 for continuing their inspirational running efforts.