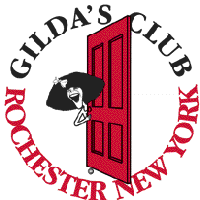 This fall, Fleet Feet Sports is highlighting the positive effects of running.
One of the ways we are doing this is by giving back to our community. After receiving thousands of votes for local charities, Gilda's Club Rochester was chosen by you as our partner for the Power of Running campaign. We wish we could support every organization that was nominated, but we are happy to be supporting a great non-profit organization that provides free support and programs for everyone living with cancer - men, women, teens and children - along with their families and friends.
Every weekend through Sept. 30, a portion of the sale of designated products will be collected into a fund. At the end, we'll donate the entire amount collected to Gilda's Club Rochester.
#TPOR #ForGood