The Bear Is Back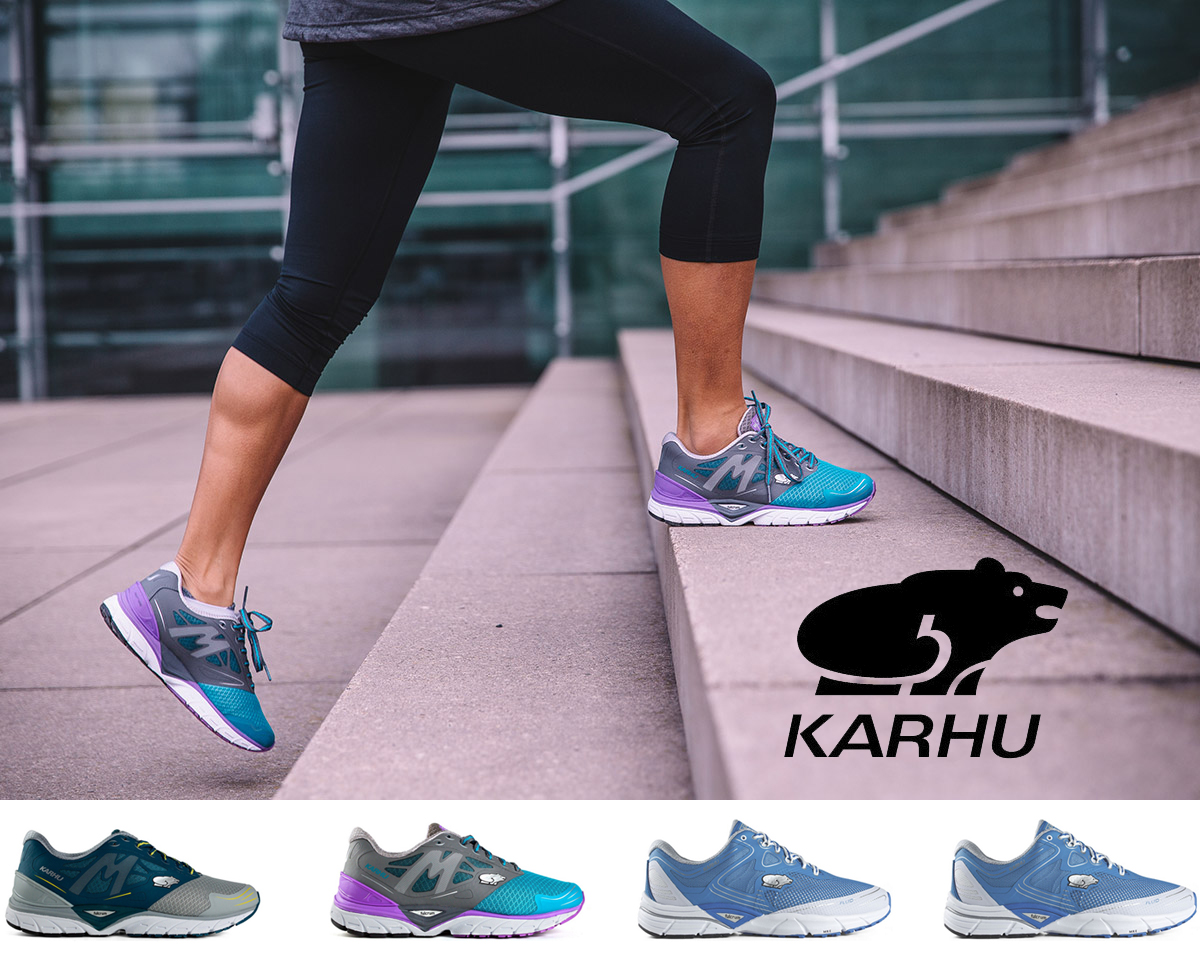 Reduce Waste. Produce Efficiency.
Karhu's patented Fulcrum Technology collaborates with the foot to convert a runner's natural energy into efficient forward momentum. It is designed to:
FEEL (easier). The Fulcrum Technology lowers the foot to ground angle allowing for a smoother, more comfortable landing. 
RIDE (farther). The Fulcrum Technology reduces overstriding and promotes a more balanced body position iwth a gentle forward lean.
STRIDE (faster). The Fulcrum Technology activates the calf muscle for greater forward propulsion and increased forward momentum.
Stop in to try out the new Fast 6 and Fluid 5 today.
The Fast 6 features Karhu's maximum rolling effect with a full length fulcrum, designed from heel to toe to assist runners of all levels and weights. 
The Fluid 5 features a half length fulcrum, allowing an accentuated transition off the fulcrum unit onto the forefoot.