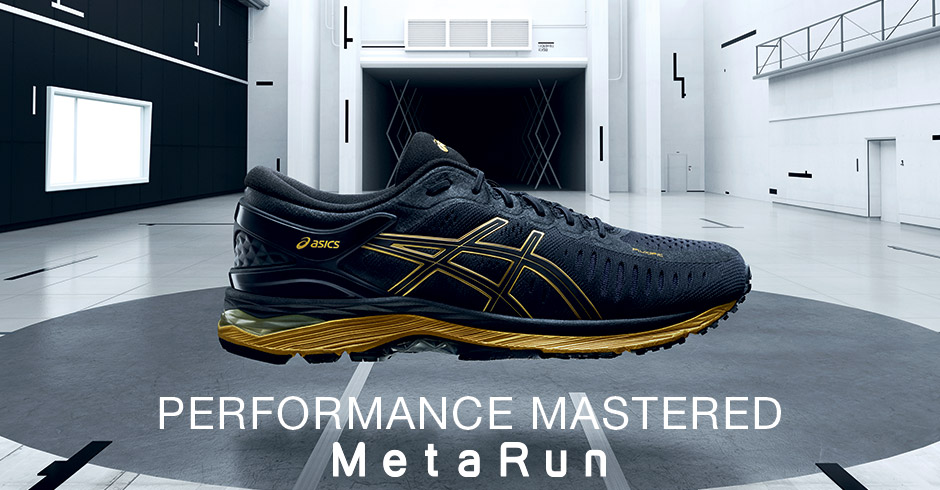 PERFORMANCE MASTERED 
METARUN
Designed with human intelligence in mind and the drive for making the best long-distance runners shoe, ASICS and the ASICS Institute of Sport Science introduce MetaRun.
No cost restraints. No time constraints. No limitations.
Adapting and contouring to your individual running style, MetaRun is built using the latest ASICS exclusive technologies providing you with the best and first ever running shoe with a responsive ride. Experience it to believe it.
MetaRun doesn't just push the limits of performance, it shatters them. The future in responsive running is here.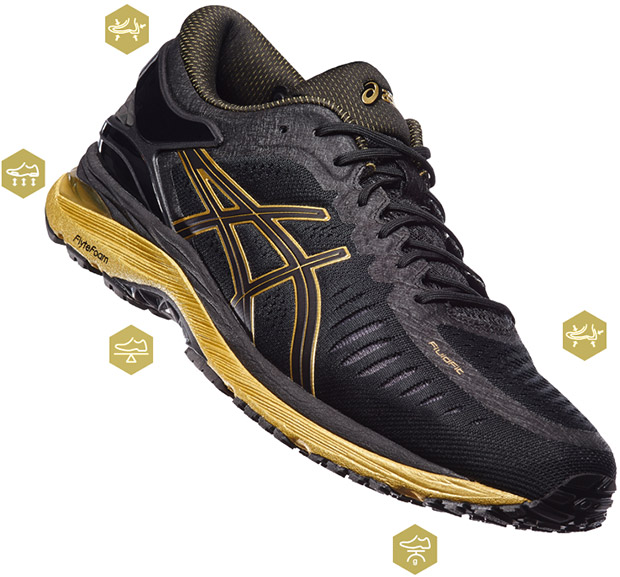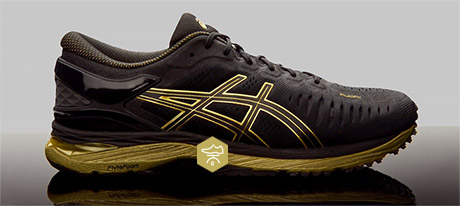 MORE CUSHIONING, 
LESS WEIGHT
Constructed using groundbreaking midsole foam developed in the ASICS ISS. FlyteFoam isn't just a little lighter, it's remarkably 55%* lighter than the industry standard. Not only is it super lightweight, but it's organic fibres bounce the MetaRun back into its original shape in the space of each stride to provide perfect cushioning from the start of your run to the finish.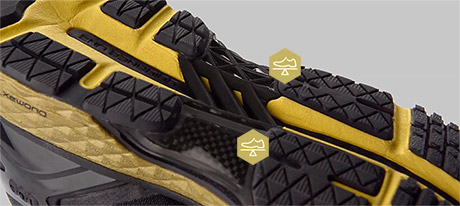 LONG LASTING 
STABILITY
A carbon fibre reinforced, two-piece AdaptTruss gives MetaRun both incredible stability and amazing flexibility. This helps to reduce the impact of medial forces on the foot, so the MetaRun will flex safely but become rigid if the foot rolls in too much, meaning reliable stability no matter the distance.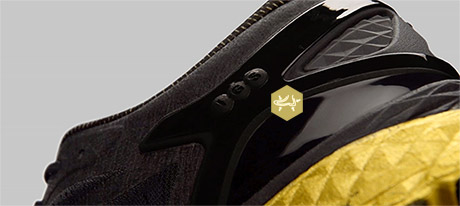 A PERSONALIZED 
HEEL FIT
Whether you're stretching or flying past the 10km mark, the new x-shaped construction of the external clutch counter will perfectly wrap the inside and outside of your ankle bone. Thanks to the memory foam lining, the MetaRun delivers a personalized heel fit every time you step into the shoe.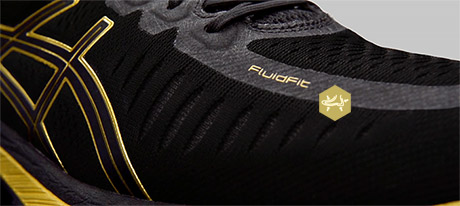 ENGINEERED TO FIT 
LIKE A GLOVE
A new one-layer engineered mesh minimizes rubbing between the foot and the upper to create a super snug, glove-like fitting experience. A unique combination of closed and open weave patterns optimizes flexibility and breathability.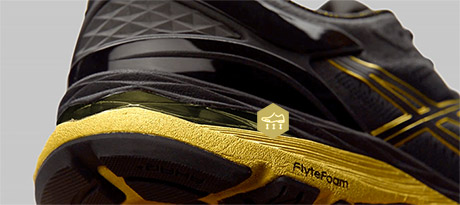 HIGH PERFORMANCE 
SHOCK ABSORPTION
Innovative use of ASICS high tech GEL in new, more efficient shapes and precision positioning deliver unrivaled cushioning, ASICS introduces X-GEL.