KARHU - AVAILABLE ONLY AT FLEET FEET SPORTS
A century of running meets over 40 years of Fit. Introducing Karhu, the exciting Finnish running performance brand available only at Fleet Feet Sports. Meaning "bear" in Finnish, Karhu and its "Flying Finn" athletes have a legacy of dominant running performances thanks to continued advancements in technology. The brand's patented Fulcrum technology uses a runner's natural energy to create a smoother ride and keep all forces moving forward. The newest additions to the Karhu line—the Fast 6 and Fluid 5—put that technology on full display.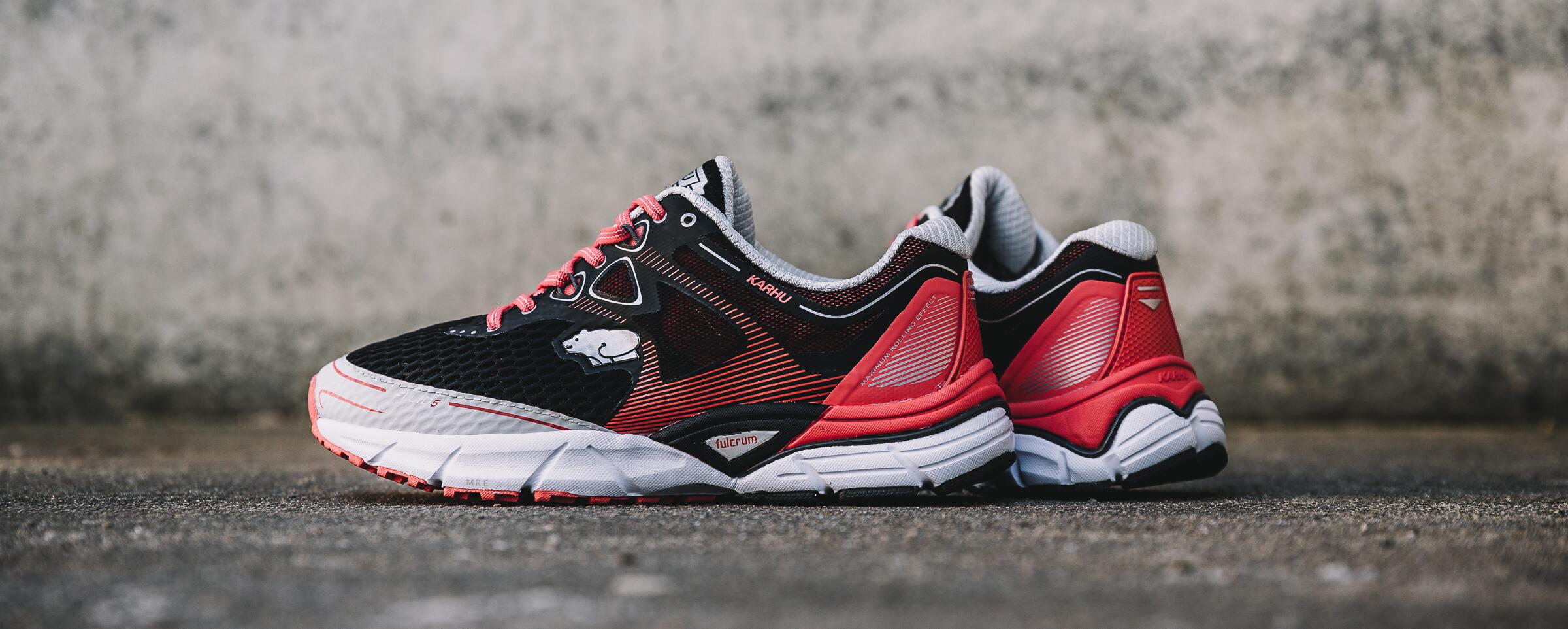 KARHU FLUID 5
An everyday trainer that simultaneously chases performance and comfort to deliver a highly efficient rolling effect. The upper utilizes an integrated lacing system for a personalized fit in the midfoot, while the breathable forefoot mesh allows for toe off without any obstructing overlays.
Shop Men's Fluid 5 Online  |  Shop Women's Fluid 5 Online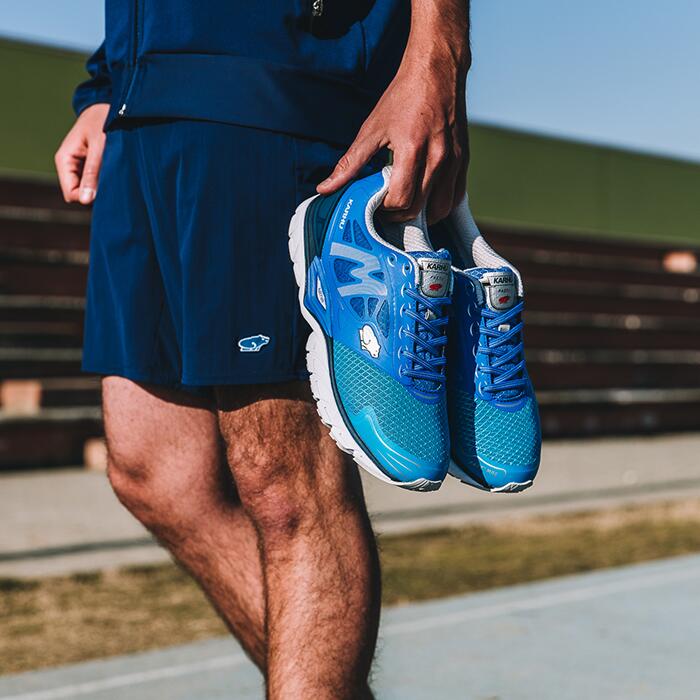 KARHU FAST 6
An everyday trainer with a plush ride, the Fast 6 is the go-to shoe for everyday runners seeking efficiency without sacrificing comfort. The full-length Fulcrum helps the runner's forward forces, creating a smooth ride throughout the gait cycle. An external heel counter is used in combination with a welded midsection to provide a snug fit where it matters most. 
Shop Men's Fast 6 Online  |  Shop Women's Fast 6 Online
Karhu's Fulcrum technology is designed to keep all forces going forward, reducing the braking forces and using your natural energy to create a smoother ride.