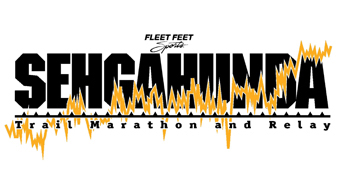 A few people have been asking so here is some info for 2017:
******NEW Weekend***** May 20-21, 2017. After meetings with NY Sate Parks and NY State Park Police we will be moving the race up one weekend.
NYS Park Police came to us and asked us to move off of the Holiday weekend. Memorial Day weekend is one of the busiest weekends in the park and to ensure the safety of all runners and all park visitors it is best for us to be on a different weekend.
Saturday May 20, 2017 Sehgahunda 26.3 solo and relay. Same course, same awesome experience.
**NEW** Sunday May 21, 2017 Sehgahunda 5/10/15. 3 separate races all based at the traditional Sehgahunda finish line at The Parade Grounds. Each race will start and finish at The Parade Grounds and run an out and back course along East Parade Grounds Road. Yup its a road race, kind of, as this is mainly stone/gravel or broken asphalt and don't worry it is plenty hilly, like seriously its an amazing hill. Run the 5k, 10k or 15k or heck run all 3 as each race will start at different times and most participants should be able to complete one event before starting the next. Each race will feature its own finishers medal, fully supported course, great river views and a fun post race party. Final start time details coming soon
**NEW** Sehgahunda 72: Special entry and awards for those that choose to take on the ultimate weekend challenge. Sehgahunda Trail Marathon on Saturday and then all 3 races on Sunday for 72+ kilometers of racing. Entries will be limited
**NEW** The Village @ Sehgahunda: We have rented all of the cabins in area E of Letchworth State Park for Friday and Saturday nights. These cabins are located just down the hill on East Parade Ground Road from the finish line and will be able to be rented by participants. Stay on site, cut your race day commute and hang out with other runners all weekend. YellowJacket Racing staff will be staying on site for the weekend and Grillzilla will be made available to all for cooking. Renters of area E cabins also have access to showers located at Area D, just past the finish line. Rental information coming soon.
**NEW** Volunteer credits: want to race day 1 and volunteer on day 2 or volunteer day 1 and race day 2. We'll be offering an incentive via a registration discount for those that choose to spend the weekend with us in this format. Details coming soon
You may ask why the second day? Sehgahunda as a concept has always been a full weekend of events, it has just taken us this long to get the second day added. By having day 2 be shorter events on "roads" we hope to introduce the beauty of the park to more people. They may get inspired by the energy of Sehgahunda and choose to take on the trail marathon in the future or maybe a hilly 5k is enough a challenge. We've always tried to be inclusive and by adding new, more manageable events we hope to see more people or varying abilities challenge themselves to achieve their goals.
Website will be updated shortly with all of the new information. Registration will be opening some time in October or November
Get training