Trail Running Film Festival
The Trail Running Film Festival is an evening of inspiring, unique and curious short and long trail films for all outdoor enthusiasts. This event is a benefit for the Monroe County Parks.  All proceeds go towards our local county parks.

Tickets: $23 until November 13th, then increases to $26 (we will pay processing fees) (fees include a Rochester Specific Trail Running Decal to showcase your Rochester love of Trail Running)
Online registration closes at 4PM. Tickets are available at the door by cash or charge.  Movies start promptly at 6pm.  Doors open at 5pm.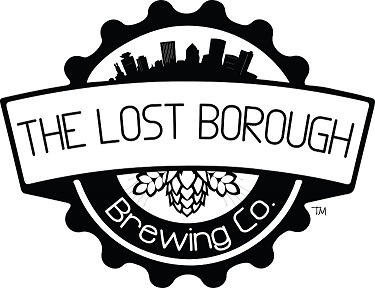 Fleet Feet Sports is proud to partner with 'The Trail Running Film Festival' to bring you a night of trail movies, beer and friends. Join us Thursday, November 17th at 6pm at The Little Theatre. We will have beer on tap from The Lost Burough Brewing Company (ID is required to purchase). All Beer Sale Proceeds go towards The Monroe County Parks. There will be movies from world-class filmmakers covering weekend warriors to elite athletes testing their boundaries around the world. The Trail Running Film Festival takes the audience on a virtual run through forests, up mountains, beyond emotional obstacles and across the finish line.
This is a fundraising event where all proceeds will be going to The Monroe County Parks Department. The parks department continues to do so much for us throughout the year. From helping us put on races and group runs, the Monroe County Parks Department has been a wonderful home for our Fleet Feet Sports and YellowJacket Racing family. *Since this is a fundraising event there will be no refunds.
About The Trail Film Festival

You can expect a combination of both short and feature-length films from both amateur and professional trail-running and outdoor filmmakers across the globe, including some of the best and newest film previews and as many comedic shorts as we can fit into one show. We also always try to show one of the latest and greatest Rainshadow race films during our tours, and we'll strive to show you the latest and greatest of all trail-running films available at the time of our tour(s), and our 3-day film festival(s).

The lineup of films for the 2016 Fall Tour
View Short Video Line Up Here

​The Hard Way (2016)  Directed by Jeremy Lurgio and Erik Petersen  20 min
The Hard Way is a documentary about 89-year-old ultra runner Bob Hayes. Hayes began running at 61 and every year since has competed in more than 30 races – ranging from 5k to 50k. Running is not the only thing that keeps him active. The avid trail runner cuts his own firewood by hand, raises livestock and even taps the sugar maple tree outside his house each spring. Winner of Best Short.

Outside Voices (2015)  Directed by Joel Wolpert  45 min
It's time to get to know Jenn Shelton, one of the most outspoken voices in running. Known for her shenanigans featured in the bestselling book Born to Run, Shelton is both a runner and an author in her own right; far more complicated than appears at a casual glance. She makes her home in a small van, known originally as Hi-C (for its initial inclination to high center), owning only what it can carry. She travels around the Mountain West spreading her unique approach to the wilderness. This is an insider's view in black & white. Filmed towards the end of summer in the great American West. Featuring Jenn Shelton with a cameo by Anton Krupicka. Winner of Best Cinematography. Finalist for Best Feature and Best Use of Humor. 

Orcas Island 100 (2016)  Directed by Project Talaria  25 min
The latest work from the up and coming filmmakers, Project Talaria, featuring the first annual Orcas Island 100 miler. The race is directed by Rainshadow Running who are known for their fun, challenging and scenic "destination style" races. Any race in the cold and wet Pacific Northwest in the dark days of mid February is bound to be a challenge but a 100 mile race in the mountains of the San Juan Islands is an extra special challenge.  Finalist for Best Short. Semi-Finalist for Best Cinematography and Best Use of Humor. 

One Step at a Time (2016)  Directed by Steven Mortinson  30 min
Three northwest based ultra-runners, Yassie Diboun, Scott Loughney and Travis Liles, attempt to break Brian Donnelly's 7 day, 22 hour, 37 minute fastest known time on the 453 mile Oregon section of the Pacific Crest Trail. 

Trail Dog (2016)  Directed by Christian Denslow  5 min 
We travelled to the small village of La Motte-d'Aveillans in the South East of France to meet and film with the winner of the #MyTrailDog competition, Gaëtan Ugnon-Fleury and his dogs, Pépite and Jolyn. Our time with them taught us some simple lessons that we often forget in the rush of life. Trail Dog is an ode to the beauty and happiness that can be found in the simplest of things - friendship. Finalist for Best Short and Best Cinematography

Running with the Belles (2016)  Directed by Michelle Smith  9 min
The Maroon Belles are a women's trail running group based out of Carbondale, Colorado. In this short film Maroon Belles members Michelle Smith and Yitka Winn, show us that when a community of women come together, they become inspired to tap into that voice that tells them to go for it and accomplish something that they wouldn't on their own. Semi-Finalist for Best Short and Best Use of Humor

Pacing Hardrock (2016)  Directed by Jeff Pelletier  19 min
One runner's story of what it's like to pace for 50 miles of one of the world's hardest 100 milers, The Hardrock Hundred Endurance Run. 

Flock to the Finish (2016)  Directed by Wondercamp  6 min
"Although we might be measured alone, you never get there alone." After Devon Yanko dropped out of her western states 100 mile race in 2010, she rallies a new crew and a new team to help conquer the ultimate challenge. With Sally Bergesen and the team at Oiselle at her back, she's reminded to always keep her head up and her wings out.

Life on the Fells (2016)  Directed by James Stevens and Todd Gardner 5 min
A film following the life of Adam Briggs, a passionate fell runner with a unique story to tell. Driven by the events of the past and the constant pull of the mountains, Adam seeks to make the most of the gift he has been given. His life on the fells will take you on a journey through the elements. One which will broaden the mind, strengthen the body, and empower the spirit. Winner of Best Amateur Short and Semi-Finalist for Best Cinematography.

Give Me Trails (2015)  Directed by Denver Miller and Matt Smythe  3 min
Trail running is not simply a past-time. Its meaning is deeper. Running trails is contemplative, celebratory, cathartic, and poetic . A necessary and vital part of life. 

2016 Western States Presented by Hoka (2016)  Directed by Billy Yang  3 min
A quick video montage of one of the world most prestigious ultramarathons, The Western States 100 Mile Endurance Run.  

Today I Have the Power (2015)  Directed by Jordan Baker  1 min
A film about awakening inner strength, "Today I have the Power" represents the transformation of a girl into a woman. The piece was created for the Girls on the Run® program in central Idaho to inspire individuals to join, and to educate the community on the benefits of this life altering experience for young girls.