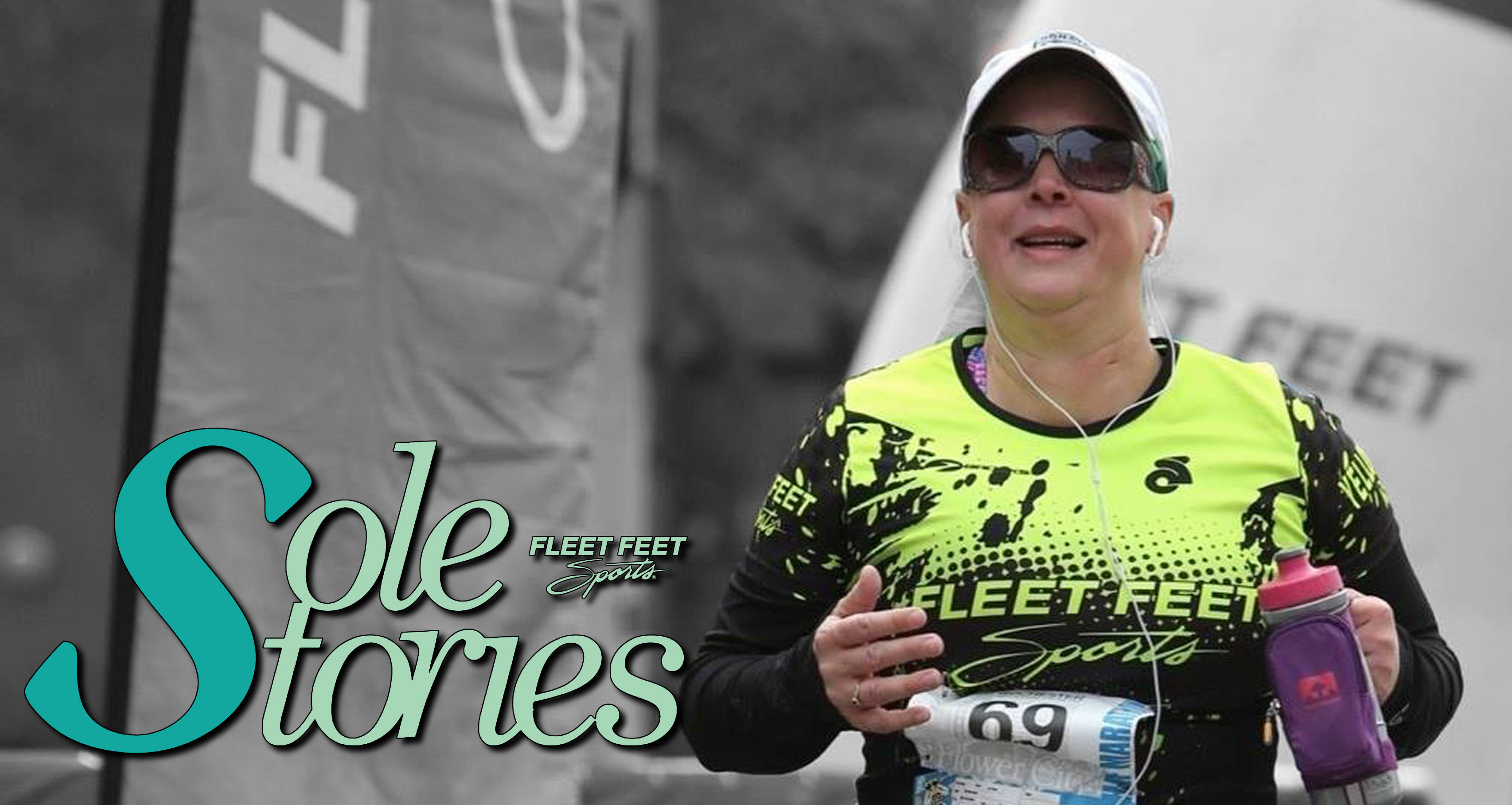 I started racing casually in 2008. I liked the race atmosphere and the positivity I felt from all the other runners. I had a heart condition that prevented me from running but I walked many races including five half marathons. In November 2014 my heart condition worsened dramatically and I underwent a heart transplant. Throughout all my wait, transplant and recovery I held onto the goal that I after transplant I would be able to run and my goal was the finish a full marathon. 
In late summer 2015 I realized that I needed help getting myself back to my pre transplant level of fitness. I decided to sign up for WalkFIT intermediate with the goal of getting myself back to my pre transplant self so I could move forward to learn to run. I met some wonderful, supportive people who made me smile every time I came. They encouraged me, believe in me and made me believe that my goals were in reach. They made me realize I could go at my own pace and there was no shame in walking. By the end of WalkFIT I felt like I was back to my self and ready to move onto running.
I joined the No Boundaries Learn To Run 5K program in January. It was difficult for me but I made it through with the program with the help of many more supportive coaches and mentors. I now feel part of a community. I have a group of supportive, friendly faces who want to see me succeed and believe in me more than I believe in myself. I look forward to many more sessions of No Boundaries and training with Fleet Feet Sports.
I can honestly say that the No Boundaries program has changed my life. I've improved my running ability and confidence and most of all I learned to believe in myself thanks to the wonderful coaches and mentors. I continue to train and move forward and someday that full marathon medal will be in reach.
- Laura Baker