In the summer of 2012 my husband Ted and I joined No Boundaries 5K.   Neither of us had run or exercised in 25 years.  I thought I would not make it through the 30 minute walk on day 1 and wanted to quit. But we went home and also signed up our 11 year old son Kyle and came back. I struggled all the way through. I was scared and I did not believe I could do it. As a family we stayed committed to the homework and kept at it.  Of course the mentors and coaches were amazing and just kept with you and talked you through every step. You kept hearing "Trust the program".
Slowly, we started making friends and thanks to some very organized folks, we had homework groups of 10-30 people showing up. At least we were "in it together". We made it through our first 5K.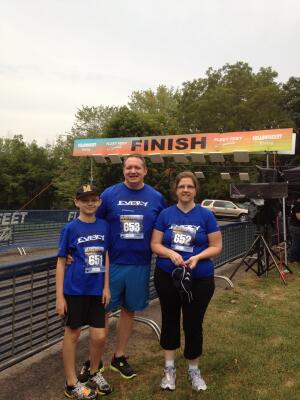 In those early days through 5K and 2.0/3.0 I never thought "I love running".  But I did love the social aspect. We cracked jokes as we ran, told stories and even had trivia contests. There were tailgates with the fairy godmother, more 5Ks, mud runs, charity runs, Winter Warrior, Turkey trots, reindeer runs, bus rides, and snow cheap. We helped each other through family problems and illnesses. We had parties and picnics and we kept running.

As beginners we were in awe of coaches and mentors talking about marathons and other races "we could never do". But somehow we did try races we never thought we would do. It was during the MVP Health Care Rochester Marathon Relay 2013 that we became open to so many more possibilities. The camaraderie that day showed me I could do more and it would not kill me to try harder. (If they thought I could do it who am I to doubt it?) Lifelong friendships were bonded that day.


So the trick is that once you say yes and succeed, you have to do the work to get to the next challenge.  Others may have improved quicker or been faster than me but I started to not care. They were not judging me, I was judging me. I put the letters "H" & "N" on my watch for here and now. What was I going to do "here and now" to get better?

I also decided to mentor and realized running is not as hard and I would not stop if I was focused on helping someone else.  Mentoring is a blast.

There was a Saturday in January 2014 that I showed up at the store on Monroe to run 5 miles with friends. When I got there I found out they were running 9 miles!!! I panicked. I had a million reasons for not going, but I decided I would try and I finished. That day I realized I needed to be open to the possibilities. That became my theme. I started to train a lot harder. I stopped being afraid of failure and ran with people who wanted to work at it.

Ted and I trained all year for The Rochester Regional Health System Flower City Challenge Half Marathon and then we also ran the MVP Health Care Rochester Full Marathon in 2014. Did I care that I came in dead last in official time...No I didn't. I struggled that day and I finished! Two years ago I would have said you were mad if you suggested I would run a marathon.  But if you believe you can do something and you find people who will support you and do the required work, you will succeed.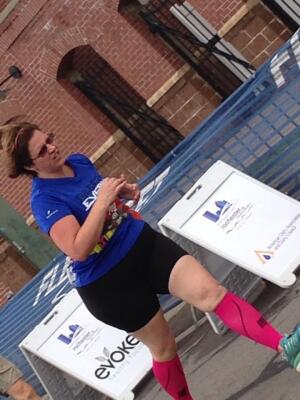 Somewhere along the way this past year we realized how happy we are running on the trails and Ted and I are currently doing Sehgahunda Full Marathon Training. This training has really pushed us and we are focused in the HERE and NOW.  Hope to finish strong that day.

Last week we went on a trip to Las Vegas and the Grand Canyon. We packed more running stuff than anything else.  We were able to run at Red Rock Canyon and train at the Grand Canyon. Without No Boundaries and Sehgahunda Training, we could not have enjoyed this!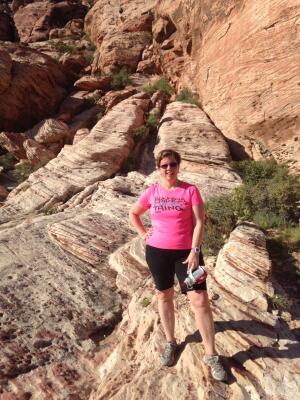 Ted and I would not be here without each other and our friends. Be open to the possibilities. Running changes everything.