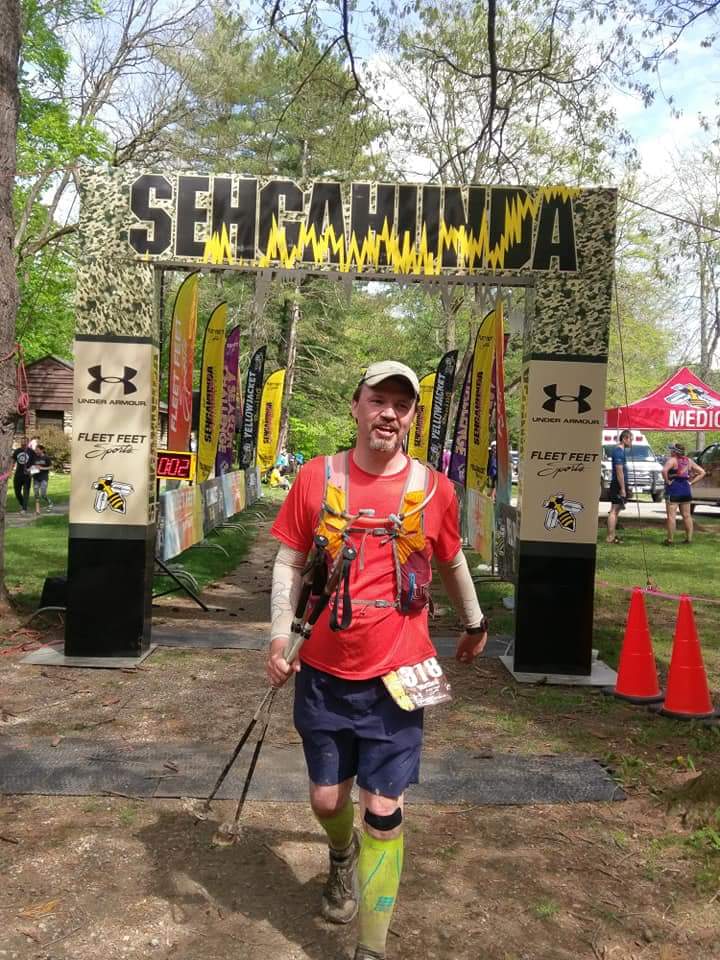 Congratulations to our June Athlete of the Month, Matt Underwood! 
Matt's running story isn't an easy one, but it's his comeback and journey to be an even better athlete now than before his accident that is so amazing. Not only that, but he is one of the most encouraging and supportive runners out there. He sincerely encourages everyone he encounters and always puts others first, and largely credits his great friends and our local running community for his successes in the last few years since injury.
Most people would go through what he has done and be happy with completed 5ks again, but Matt's list of accomplishments far surpasses that. His farthest solo distance since his second surgery is 30 miles!!! And he won't stop there.