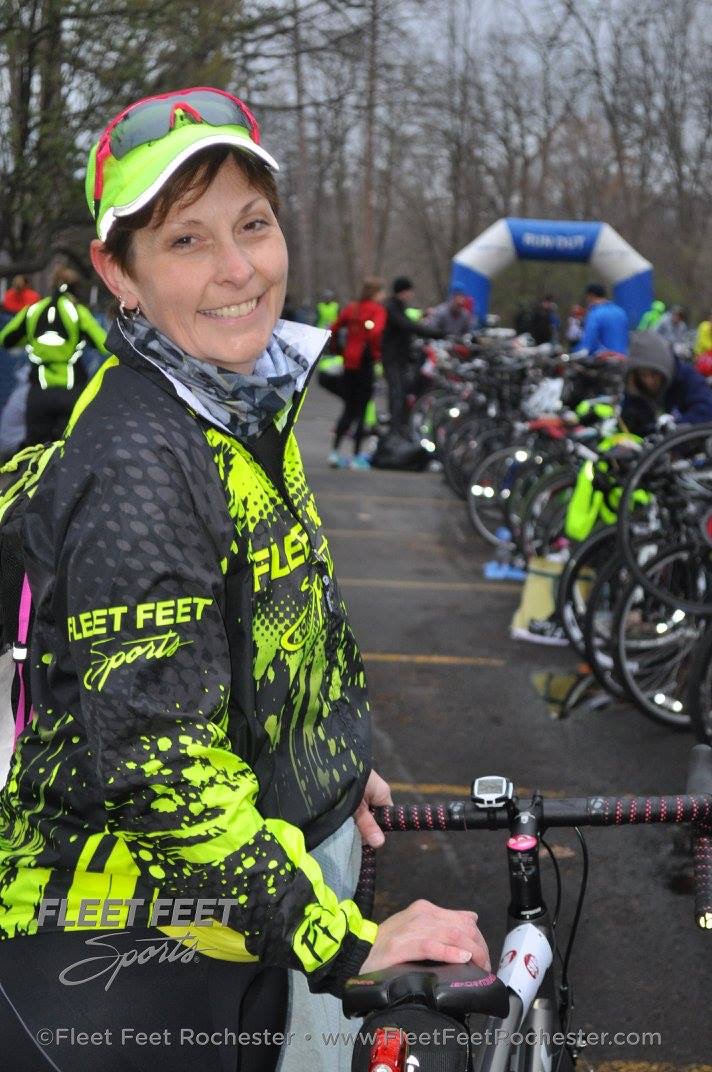 Sue has been a highly motivated individual. As a member of WalkFit, not only does she help encourage others to try new things and push their comfort zone, but she is someone to look up to.
She is very devoted to her health, sport and supporting Fleet Feet. She has a way of being very social and including many different people. Sometimes she is in her mentor role helping others to do their best or learn something new, and other times she silently pulls ahead of the pack and you can see her amazing strength.
Let's not forget the way Sue also volunteers her time to cheer on others through out the season and stays behind to high five her fellow team mates at the finish line.
This is an honor she truly deserves!