Fleet Feet Sports Roanoke - One of America's Top 50 Running Stores of 2016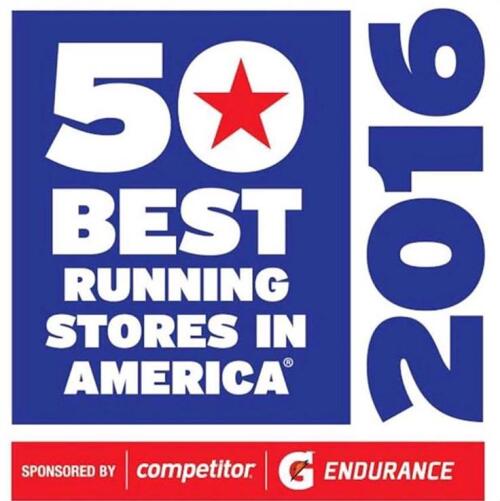 A great running store is the cornerstone of a healthy running community. It not only provides the latest knowledge on shoes and gear, but also fosters a passion for the sport by building a thriving community around it. Only through exemplary customer service, insightful industry knowledge and well-organized provisions of run programs and events can a store be considered one of the best—especially in an era dominated by online shopping. A great store is so much more than just a place to buy gear.
Every year, Competitor magazine partners with Running Insight trade magazine to identify the 50 Best Running Stores in America. It starts with readers nominating their favorite shops on Competitor.com. Then there is a rigorous evaluation process, which includes runner nominations, mystery shopping to assess customer service, credit ratings from vendors, and assessments about local programs and community commitment.
When it comes down to it, the best stores in the country are the ones that are focused more on spreading the joy and passion of running than they are on selling running shoes, apparel and accessories.
Thank you to our customers, friends and family for nominating us!  
Check out the full story and list of the 50 Best Running Stores in America!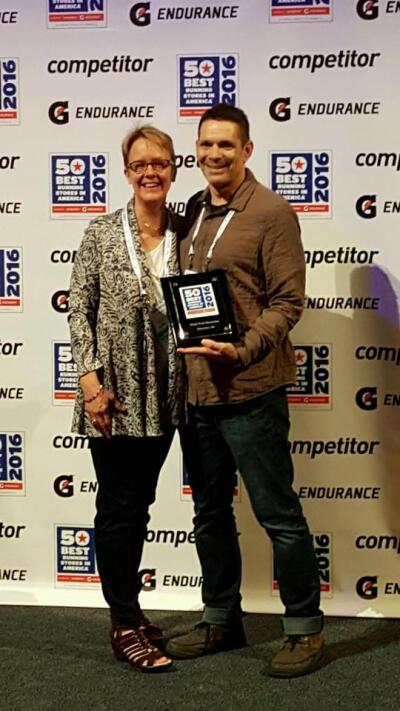 Robin & Blaine Lewis receiving the 2016 award at The Running Event in Orlando.