Hummus, also known as the Healthy Dip, is easy to make and is great as a snack, for a condiment and more.  It provides protein and is packed with essential vitamins and minerals.  While it can be high in fat, it's high in the GOOD heart-healthy unsaturated fat.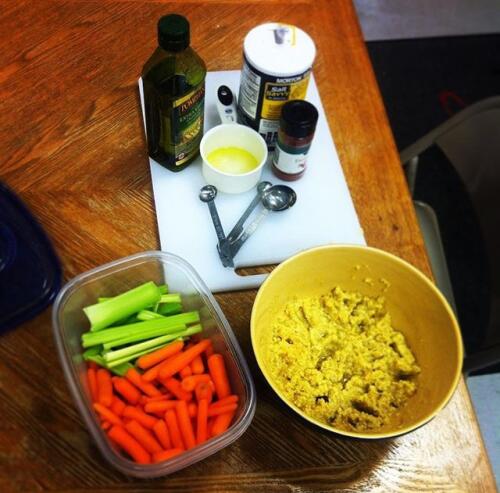 Ingredients for Andrew's Hummus
2 drained cans of Garbanzo Beans
1 lemon
1 1/2 teaspoons of salt
3/4 cup of extra virgin olive oil
Paprika
Directions for Andrew's Hummus
Drain the 2 cans of Garbanzo Beans and put beans in a food processor
Cut the lemon in half and squeeze lemon juice on top of the beans
Add salt and olive oil and turn the food processor on until you reach the desired consistency
Add more water/oil for a thinner consistency
Once done, put into a bowl and drizzle with additional olive oil and paprika
ADD INS & CHANGES:  Want to change it up?  Instead of two beans of Garbanzo beans, do one can of Black Beans and one can of Garbanzo beans.  
ADD INS & CHANGES:  Garlic fan?  Chop up some garlic and add it in!