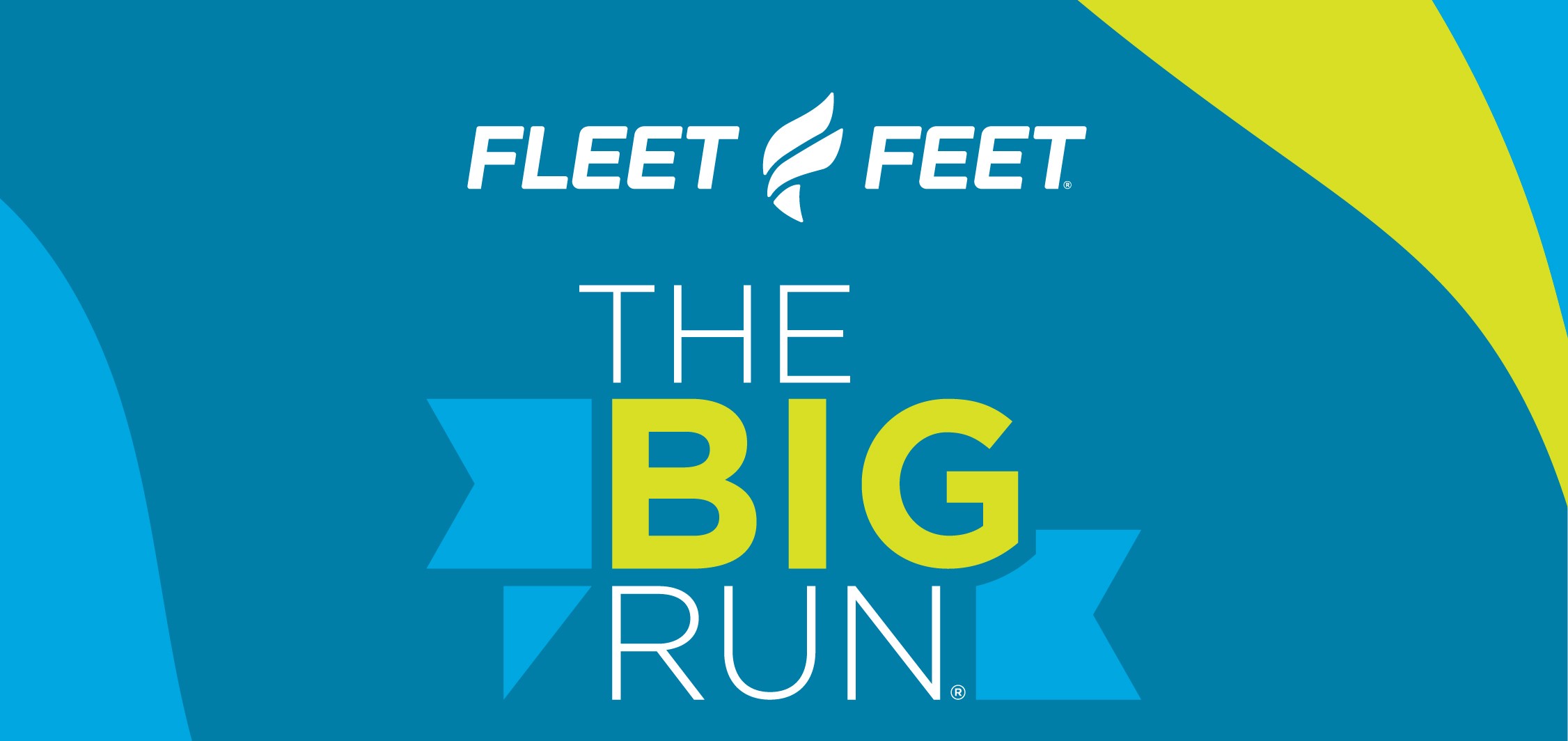 Every year on Global Running Day, we set out to inspire the runner in everyone.
Since 2016 Fleet Feet has been holding an annual race, The Big Run®, on Global Running Day. In partnership with Brooks Running, Fleet Feet celebrates local communities by bringing tens of thousands of runners together to cross a finish line and achieve a goal with races held in cities all across the country.
Why? Because RUNNING CHANGES EVERYTHING™. Fleet Feet believes in all people and all paces. Where EVERYONE means EVERYONE.
Help Us Give Back: The Big Run Roanoke benefits Smiles4Tab, a 501(c)3 nonprofit that was founded in 2023 by Matt Thompson, the owner of Fleet Feet Roanoke. Smiles4Tab has a mission to create big impact to little causes. The proceeds from all events associated with The Big Run will be dedicated to David Schultz's family. David was one of Fleet Feet Roanoke's Outfitters who recently passed away in a car accident.
He was a valued employee and immediate friend. David's greatest joy was acting. This transferred into our store as he belted out his latest showtune, no request necessary. When he wasn't singing he was putting a smile on customers faces with his sunny disposition. He was a bright light that touched so many people.
David's foremost purpose in life though, was his family. He is survived by his loving wife Kirsten and infant son, Everett. If you feel moved to support this young family you can donate by clicking here.
CHECK OUT SOME OF THE FUN:
- Become a Fundraiser! The Top Fundraiser will win a head-to-toe outfit (shoes, top, bottom) from Brooks! Start your fundraiser for Smiles4Tab today!
- Middle of the Pack Award!
- There is a VIRTUAL option and an UNTIMED option
A special thank you to our sponsors: