Fleet Feet Running Club Membership
Created by Fleet Feet co-founders Elizabeth Jansen and Sally Edwards in 1976, Fleet Feet Running Club is defined a group of people associated together not by how fast or far they ran, but by the spirit and passion they displayed in doing so.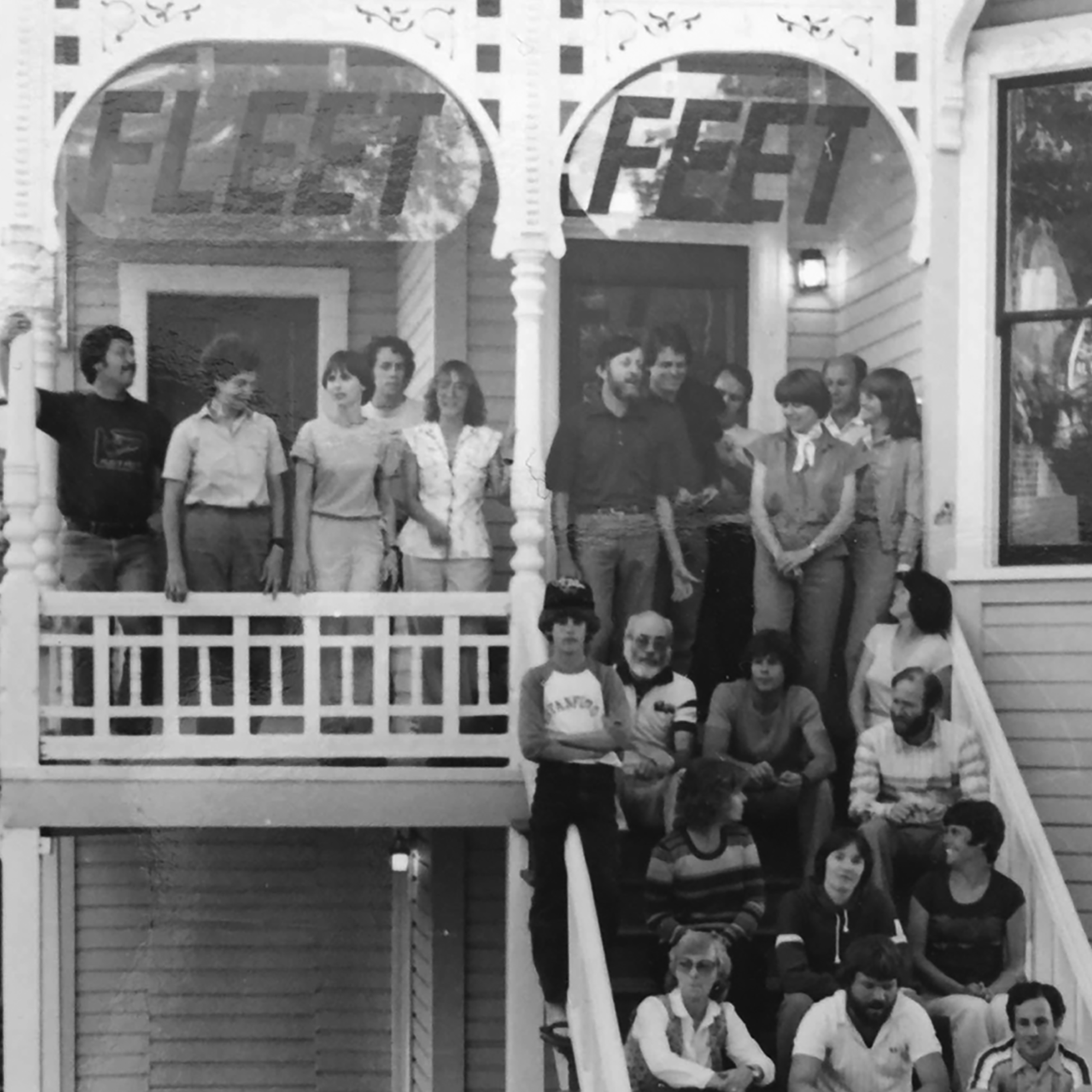 By reinvigorating Fleet Feet Running Club more than 40 years after it first started, we're tapping back into our roots and making sure every person knows that if you need or want a place to get inspired, get moving, or get better—and have fun along the way—you're invited to come run with us. This group is open to runners and walkers of all abilities!
JOIN THE CLUB!
Start Date: January - December 2021
Cost: $30
Registration: OPEN - CLICK HERE TO REGISTER!
What are the perks of joining the 2021 Fleet Feet Running Club?
You are automatically enrolled in our VIPR (Very Important Pub Runner) Program. Pub Runs are currently cancelled due to COVID-19. We will continue to monitor the situation and will host pub runs again when it is safe to do so.

Post-Run FUN at Big Lick includes $1 OFF your first beer at the brewery. You can order food neighboring restaurant's, Tuco's and Beamer's.
Earn points for every Fleet Feet Pub Run you ­attend! Yearly milestones include prizes for 10, 25 and 40 points. Bonus point opportunities are available throughout the year! See yearly prizes below.
10 points = VIPR "10" Shirt, 25 = Pint Glass from Big Lick, 40 = prize from Brooks.
Your yearly points build up into LIFETIME points – your points don't stop after a year! We add up your lifetime points so you can earn cool prizes, and most importantly, bragging rights.

VIPR LEGEND = 50 lifetime points
VIPR ICON = 100 lifetime points
VIPR 150 lifetime points
VIPR 200 lifetime points
VIPR 250 lifetime points
Fleet Feet Running Club shirt
Quarterly socials at Big Lick (currently cancelled due to COVID-19)
Special rates on select local Fleet Feet sponsored races
Exclusive monthly Fleet Feet coupons throughout the year – announced at the beginning of each month and valued at over $100
Private Facebook group where you'll be the first notified about in-store sales, new products and more
Special rates on Fleet Feet Roanoke Training Programs – 10% OFF all programs, all year long.
Why join Fleet Feet Running Club?
Fleet Feet's mantra is "Running Changes Everything". After being established in the Roanoke Valley for over 16 years, we work hard each year to create a happier and healthier environment for all walkers and runners. The camaraderie and friendships are unique and will allow you to work towards your goals. Plus, check out the awesome perks exclusive to Fleet Feet Running Club members only!
Who is Fleet Feet Running Club for?
Any walkers, runners or fitness enthusiasts! This club is available to anyone who wants to be a part of our Fleet Feet family, and spread their love of health and wellness across the valley. We'd love to have you join our Fleet Feet Running Club family.