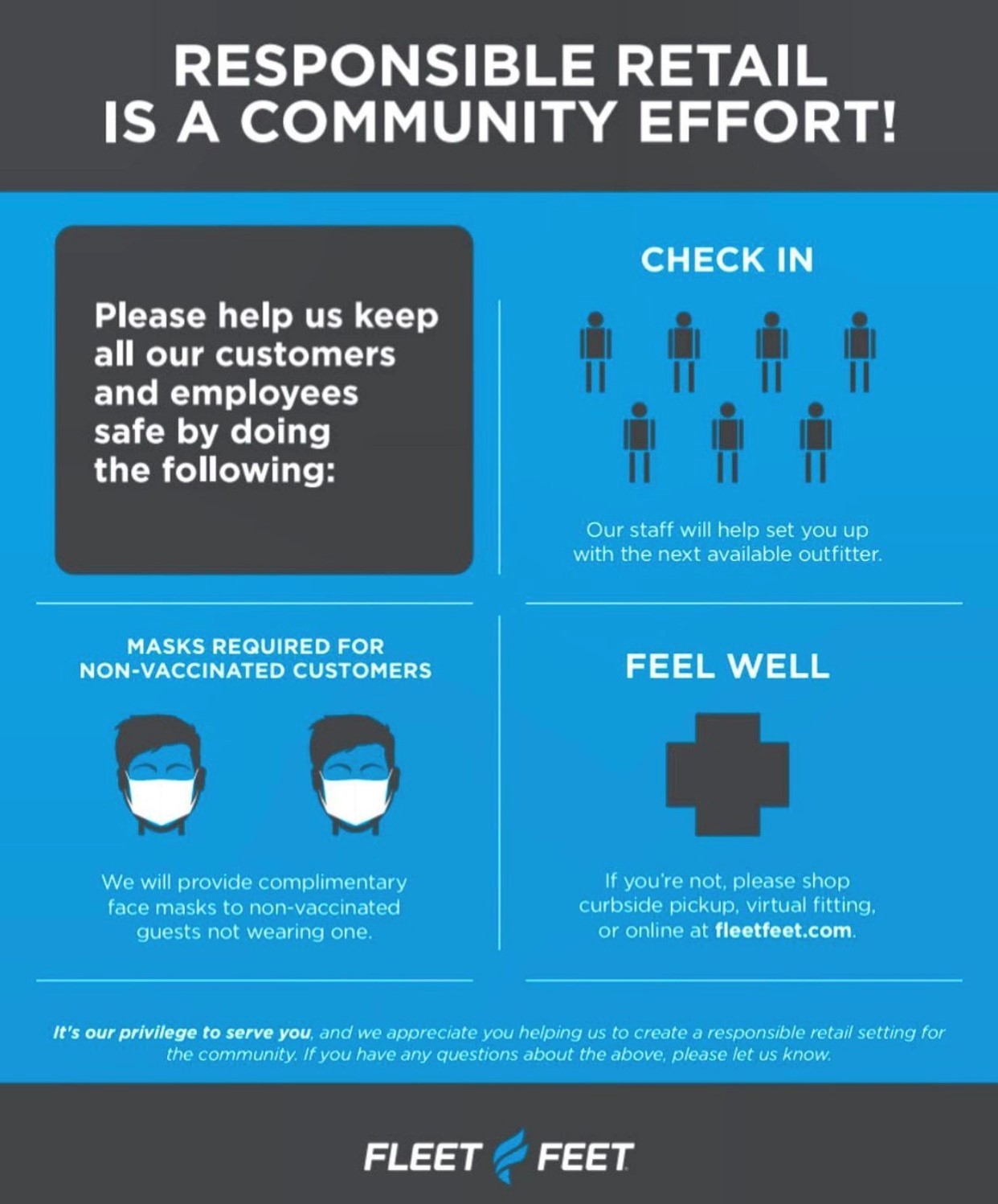 It's our privilege to serve you safely! We have updated our guidelines as shown on the image above.
Please do not shop with us if you are sick or have symptoms!
Mask up if you are not vaccinated (masks on site if needed).
Check in when you arrive.
Our staff who are not fully vaccinated will be wearing masks and maintaining social distance.
Thank you for helping us keep everyone safe!